Self-care becomes more convenient with this new beauty and wellness platform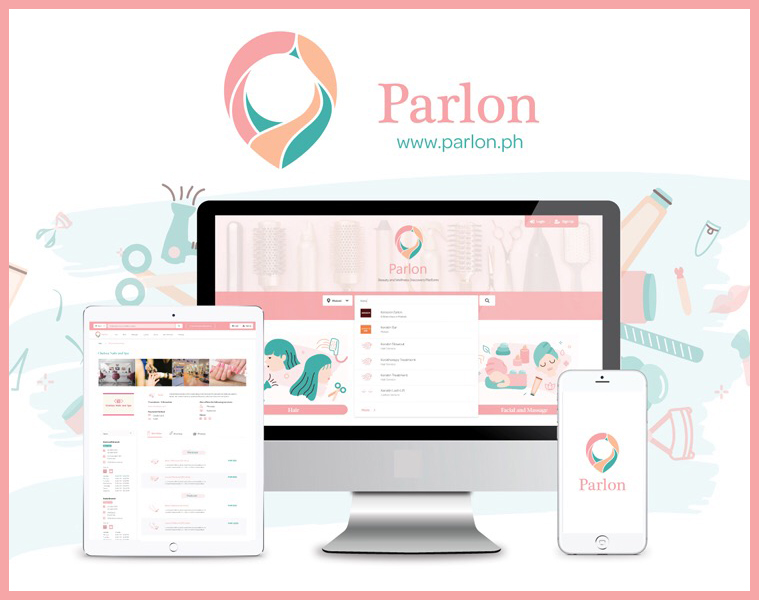 Has this ever happened to you: You try to book an appointment with a salon over the phone, but it turns out that the number listed on Google no longer works? I've experienced this a couple of times unfortunately, and in cases such as when your old waxing place is no longer in operation, going through the process of finding a new place to go to is a major hassle.
If there are apps and websites that can help us find places to dine, there needs to be a similar service for beauty and wellness centers. And there is one now: At Parlon, users can view the country's first and most extensive listing of beauty and wellness services and establishments, complete with up-to-date information on their services menu, opening hours, and contact numbers for hassle-free booking. Find leading global brands such as Browhaus, Blo, and Strip; celebrity favorites Emphasis Salon, Basement Salon, Azta, Luminisce, and Creations by Lourd Ramos; promising nail havens I Do Nails, Buffed Nail Lounge , Belle and Stacy, and more.
https://www.instagram.com/p/Bz1_4dWlk8C/
Soon, users will also enjoy exclusive access to the latest promotions or discounts and make reservations through an easy-to-use booking portal.
Launching first in Metro Manila, Parlon is looking to expand across the Philippines and the Southeast Asian region in the near future. Additionally, the Parlon app will be available to download soon on both iOS and Android.
Visit the Parlon website.