These new manscaping tools can save you multiple trips to the barber for shaves and trims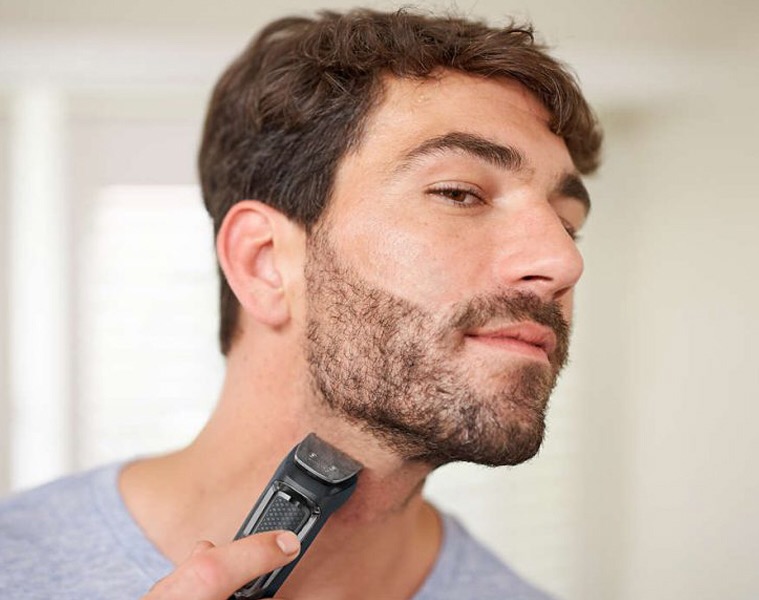 It isn't a hassle to go to a barber for a trim or a shave because there's a barbershop at every corner. But wouldn't it be more convenient if you have your own manscaping tools that you can use in the comfort of your own bathroom or, if you're a risk-taker who's always in a rush, even in your car?
That kind of arsenal is what celebrity hairstylist  has helped develop with Philips, a global leader for male electric shaving tools, has developed in partnership with celebrity hairstylist Lourd Ramos.
https://www.instagram.com/p/BzuF2xvgTQX/
The new self-grooming kit offers a wide range of shavers to address the root cause of irritation: the friction between a grooming tool and the skin. The Philips AquaTouch Wet & Dry Electric Series 5000 protects the skin 10 times better than a regular blade does with its multi-precision blade system and rounded profile heads that glide smoothly across the face.
The Philips Multigroom 9-in-1 Series 5000, meanwhile, offers nine tools to trim and style facial hair, clip hair, and groom body hair. This multi-functional gadget features DualCut technology that uses twice more blades than a regular shaver/trimmer. Plus, the Multigroom's blades are self-sharpening and its batteries can function for up to 80 minutes straight.
"When a modern man gets his daily grooming right—[with] the right shave trim and style—he feels primed to use his power to make things happen and use his confidence to seize the day," business development manager for Philips Personal Health Maite Uy said in a statement. " As an industry leader in male grooming, our forte is to deliver smart solutions to today's modern man which offers a close comfortable shaving experience every day without compromising skin comfort."
"I always believe that a product should be tried and tested [through] time,efficiency, [and its] comfortability," Ramos posted on Instagram. "That's why I only trust Philips."
Visit the Philips website to find out more about their personal care tools.