Hubadero Studio gives the barong a modern, sexy twist

Unlike the terno, the barong tagalog never really left the Filipino's closet as it remains to be the go-to attire of Filipino men in weddings and other formal occasions. While its traditional jusi fabrication and calado embroidery are elements that made it a timeless garment, the barong tagalog has undergone many style reinventions that still hold its essence thanks to today's modern design visionaries.
The latest to reimagine the barong tagalog is young designer Tong Bautista with his bespoke brand Hubadero Studio. With such a brand name, one might think that his products are all about being risque, and they definitely are but in a more tasteful and contemporary manner. As he describes it, his brand "means undressed which depicts confidence in your own skin."
In crafting the his modern barong, Tong relied on his personal experience to make the design a good mixture of historical and religious elements and his non-conforming style aesthetic.
"I was supposed to attend a wedding, but don't want to wear the traditional long-sleeved barong. So I designed a non-traditional barong that has a religious image on both sleeves since I was attending a church wedding," he tells Manila Bulletin Lifestyle. "Funny thing is, I'm not really a religious person, but I love religious and historical arts so I incorporated it into the design."
Tong has always been creative, but finding his footing in the art of fashion happened during his days in De La Salle-College of Saint Benilde. After taking up animation for a year, he found that he can best express his art through design and shifted to a fashion design and merchandising course. After graduating in 2016, he went on to work for several designers and brands before building his own label.
"I realized I wasn't really happy and fulfilled designing clothes for other brands. So then I started to build my own brand because I wanted to share my talent under my own name," he says. "I also wanted to see people wearing the clothes not just based on trends, mainstream, and fast fashion, but clothes that actually lasts and clothes that I have put an effort into creating. I wanted to create pieces men can actually wear."
A quick scroll on his design catalogue and you'll definitely understand Tong's design story for Hubadero Studios. Think of the polos in Baz Luhrmann's "Romeo + Juliet," and angsty sando baring vibe of "The Fight Club," with a touch of Japanese street style. That's what his pieces are all about. Style savvy Filipino men will love his oversized paisley kimonos, cover ups with religious emblems such as the Blessed Virgin and the Sacred Heart, the inventive skort bottoms, and, of course, his modern barong.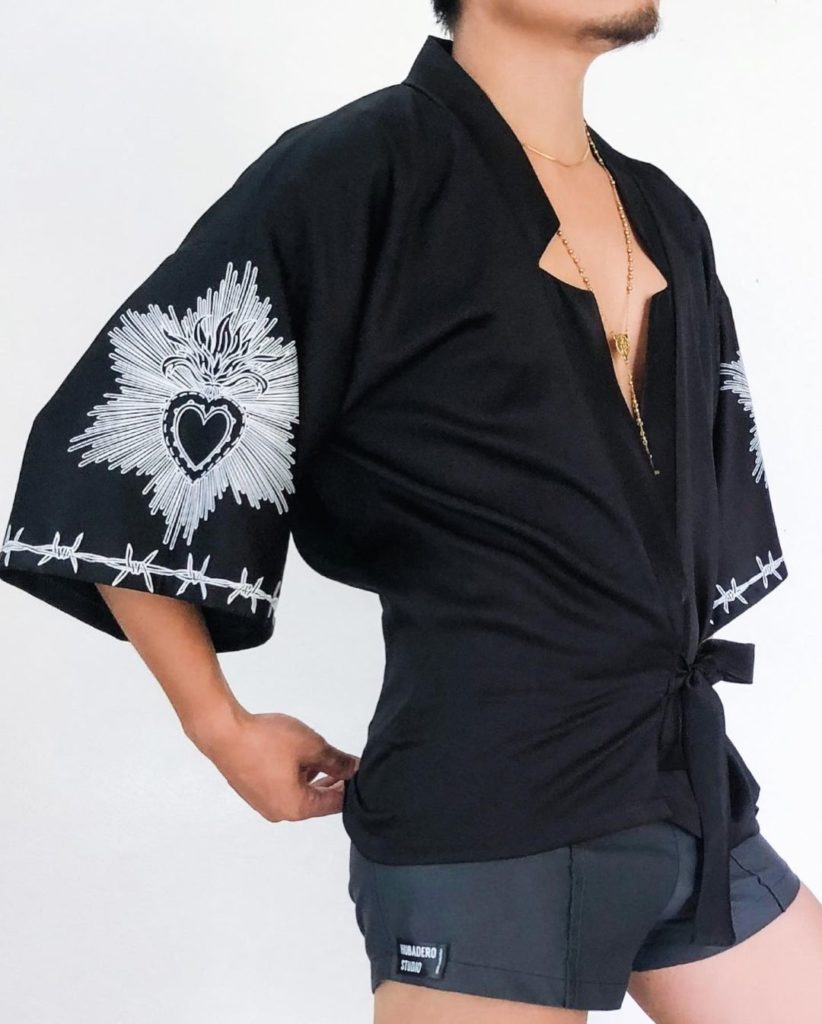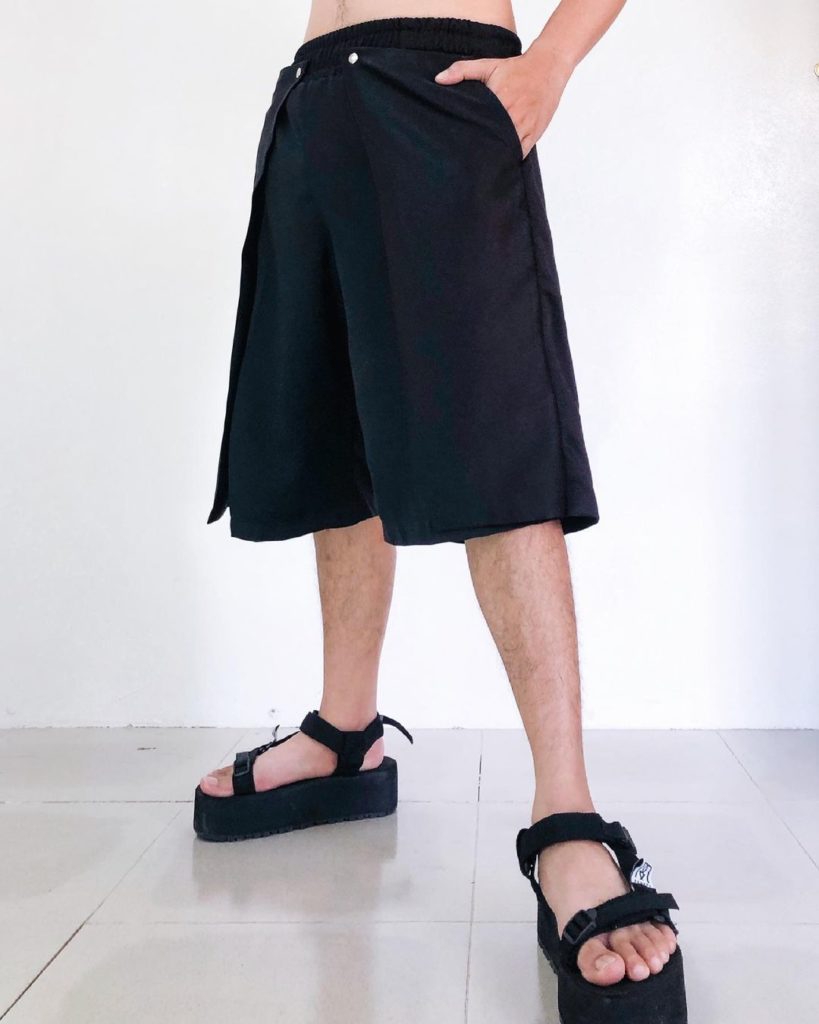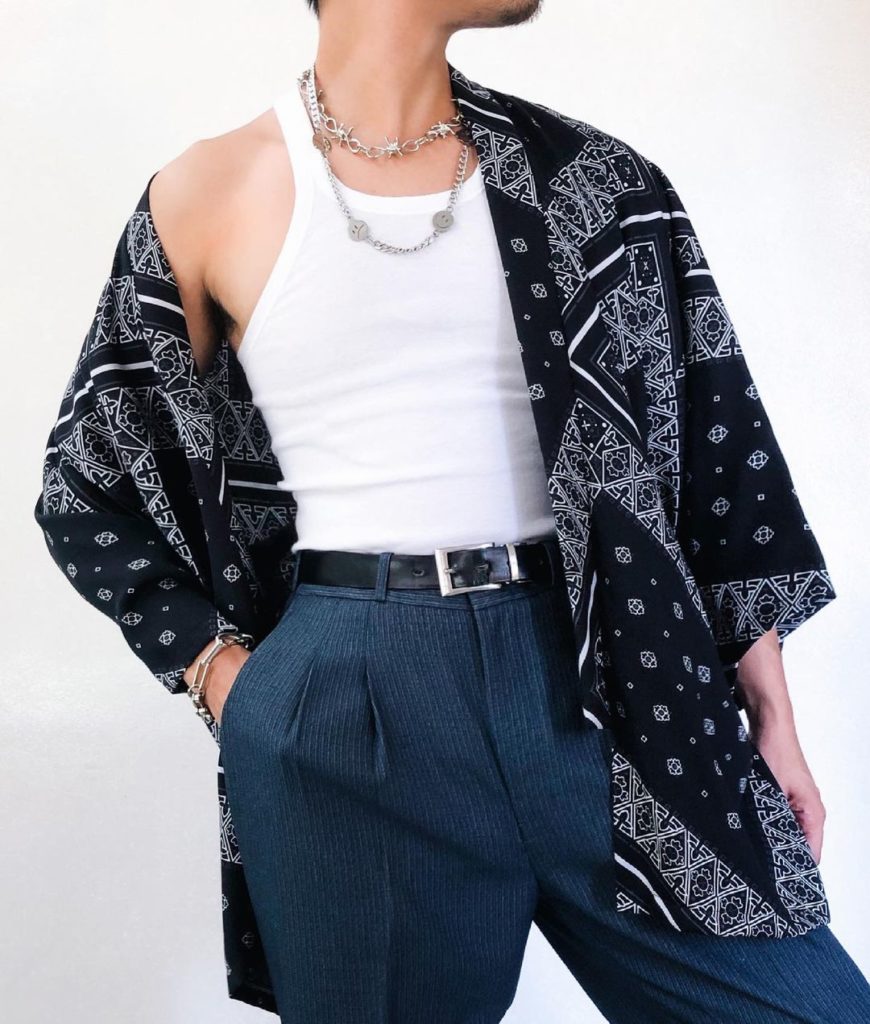 "I source my fabrics locally. But that's the weakness of my brand because I cannot produce the same garments repeatedly because most of my suppliers only have limited stocks of the same fabric I'm using," Tong muses. "So whenever one design is sold out, it's very hard to replicate it again because most of the fabrics are unique."
"Hubadero Studio is different from other brands because our clothes are handmade, made from locally sourced materials, and you can ensure that our pieces will last," he ends.
See more of Hubadero Studio's pieces on Facebook and Instagram at @hubadero.studio.