Guts and Glory: The Young Heroes of Philippine Sports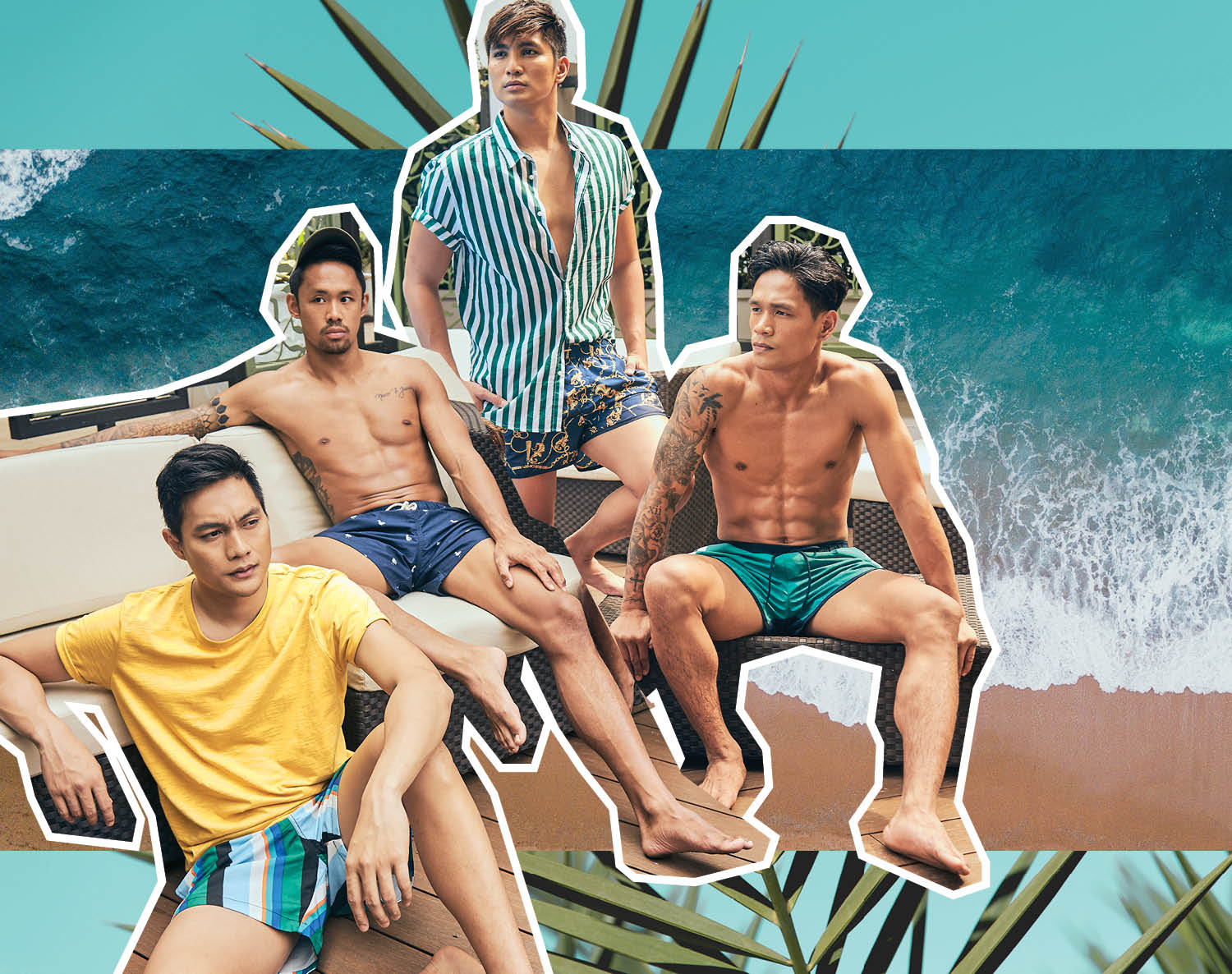 Garage rounded the six men picks for H&M's special swim feature—some of today's young heroes of Philippine sports—to each share their SEA Games experience and what it takes to become an athletic victor.
The recently concluded 30th Southeast Asian Games brought out the best among us Filipinos. During the Games, garnering 149 gold, 117 silver, and 121 bronze medals, the new guards of Philippine sports proved that hard work, together with the Filipino spirit, is an unbeatable force, giving true meaning to the statement, "We win as one."
Our goal was to end the 28-year podium drought by securing a bronze, but we didn't expect that we'll secure a silver medal. It's a surreal feeling to see how people supported us. That's been our plan from the very start—to elevate men's volleyball. For the future athletes, find something that will challenge you and makes you want to work harder. I think you can overcome a lot.—REX INTAL, silver medalist, volleyball
Being in the SEA Games is pressuring for sure. But the best part of it was the energy of everyone when you were about to step on to the mats. My advice, especially to the aspiring athletes, is to be obsessed with their dreams. One day, you'll never know when your big break will come, or that promotion, or your chance to win that medal. Keep pursuing and persevering, be patient and humble.—DEAN ROXAS, gold medalist, jiu-jitsu
Representing the country, especially as the host, sobrang sarap sa feeling. I'm so lucky that it happened with me qualifying for the Games for the first time. It's an honor to do it. When we were on the blocks, dun ko dapat ma-feel na kinakabahan ako, pero hindi, My advice, it's cliché but you really have to enjoy it first. You cannot force yourself into something.—SACHO ILUSTRE, gold medalist, swimming
My family, friends, and fellow Pinoys were there watching me, and it was a completely different experience because they were all rooting for me so hindi ako pwedeng magkamali, I thought. Pero I told myself that I just needed to do what I had to do and just let the judges do their work. After that, everything went smoothly. Naging relax na ako. Taekwondo teaches you how to be more disciplined and be better in handling situations.—JEORDAN DOMINGUEZ, gold medalist, taekwondo
That's what happens when you love what you're doing. You get nervous at first, but when you're passionate about it there is nothing you can't accomplish. You should have the right attitude and never give-up.—ALJON SALONGA, silver medalist,
You won't win all the time so you also have to prepare yourself to deal with defeat. Loss, after all, can be your motivation to persevere in sports and in life. Through ups and downs, always hold your head high.—ARVEN ALCANTARA, silver medalist, taekwondo
Equipped with utmost determination and great style, these athletes will not only leave an impression to fans, but ultimately, a mark in the history of Philippine sports.
Writer: John Legaspi
Photographer: Rxandy Capinpin
Art director: Angelo Manalo
Stylist: Poy Villamonte
Grooming: Team MVP
Videographer: Ayens Rivera and JanLo Inocentes
Shot on location: Manila Hotel, Rizal Park, Ermita, Manila
Contact number: (02) 8527 0011
Special thanks to Kim Tan