The art and power of being "deadma," according to Kyline Alcantara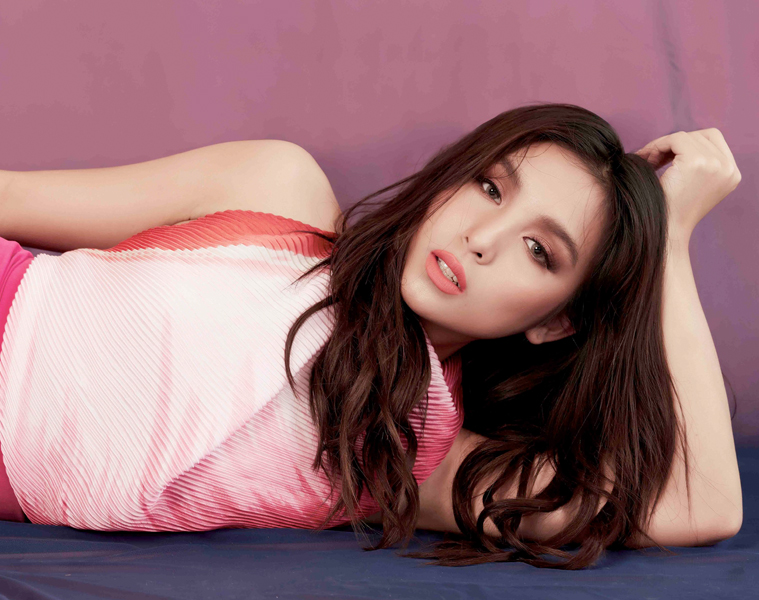 "Hater" has become one of those words that no longer hold significant meaning, with people eager to use it at every opportunity even when it's not warranted.
When it's a case of a public display of rudeness, though, especially as a manifestation of the worst kind of stan behavior, it's understandable why someone as young as Kyline Alcantara learns how to develop tougher skin.
"If it's constructive [criticism], I keep that in mind, because who knows? That might help me, right?," the Garage cover star reflects. "But if it was made to just bash or hurt you, you know yourself better than them. Just learn the art of 'deadma' and move on."
Alcantara would know the difference between a well-meaning comment and an outright malicious one, because she has been performing since she was seven. Now 16, she knows well the reality of rejection in the entertainment industry, lying just beneath its glossy exterior. "I learned that this world is not always glitz and glamour or rainbows and butterflies; more often than not, you will experience it [like] a roller coaster ride. I have encountered rejection so many times, but I didn't let it end my dream and define me as a person," she says. "Instead, I used that as my inspiration to get better and improve myself more. The struggles and rejections I've faced in my life helped me evolve, because I use those as the foundation for my acting. After all, everyone can relate to [those experiences]."
"In everything that you do, be passionate about it, because the audience will feel and relate to that. Trust me."
Her perspective into the business helps her relate well to dreamers who wish to break into and make it in showbiz as the online host of GMA 7's long-running talent competition/reality show Starstruck. She advises aspiring performers, "In everything that you do, be passionate about it, because the audience will feel and relate to that. Trust me."
As a member of the Beyhive, Alcantara seems to have adopted a similar stance to her idol's when it comes to public buzz. As appreciative as she is for the support of her fans, whom she refers to as her "sunflowers," she knows that it would ultimately be her work that can speak for her fully. "I want [my acting] raw and believable as much as possible. I want the audience to connect to me and be inspired by my character(s)," she says. The accolades she won last year, which include the Best Actress in a Supporting Role (Asian Academy Creative Awards) and Best Drama Drama Supporting Actress (32nd PMPC Star Awards for TV) awards, both for her career-defining performance in the soap Kambal, Karibal, indicate that she's on the right track.
"At the end of the day, master the art of 'deadma' and do what you have to do."
https://www.instagram.com/p/BykB_r6BXLN/
Read more on Kyline Alcantara in the Garage Magazine Young Talents 2019 issue, now available wherever magazines are sold.
Photographer: Dookie Ducay
Stylist: Edlene Cabral
Makeup artist: Gela Laurel-Stehmeier
Hair stylist: Mycke Arcano