Rising actor Gab Lagman likes to stay hungry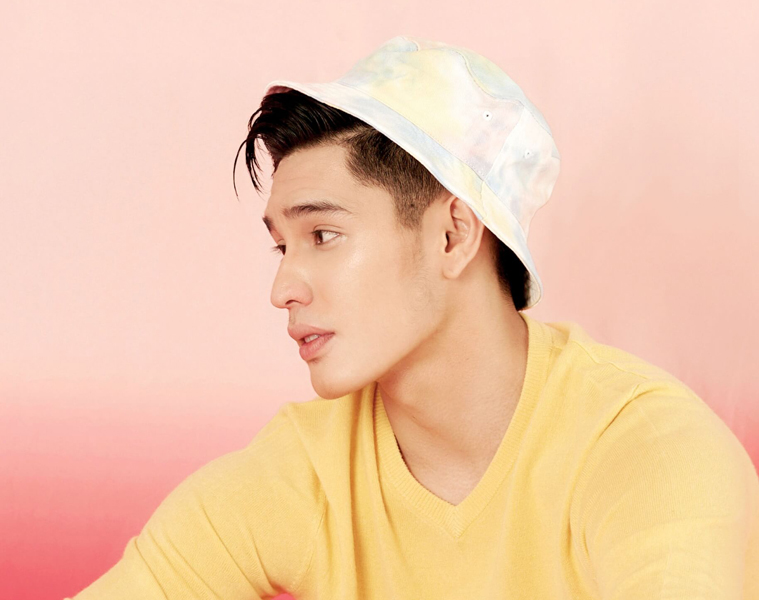 In the two years since Garage first had actor/model Gab Lagman in its pages, the 23-year-old has kept himself busy. His Instagram account may lately be chock-full of photos from his trips (most recently to Indonesia), but Lagman knows how to hustle. After breaking into the scene with a non-speaking appearance in the ABS-CBN soap Wildflower, he has since bulked up his acting portfolio with roles in both prime time dramas and indie hits. And he's not quite done yet.
"I always want to have a strong work ethic because I always want to be ready," he admits. "I train myself to be responsible and motivated at all times." With the hit soap Halik concluding last summer and his most recent acting gig Tadhana Sucks, which can be watched on VivaTV's YouTube channel, also wrapped up, Lagman is learning how to flex his other skills to make himself more bankable.
Now singing may still prove to be a challenge for him, but he understands the necessity of being an overall performer when it comes to local show business. He shares, "I remember my manager telling me I had to sing for a movie promotion mall show, and I was so nervous. I had never thought in a million years that I could do it, but by pushing myself and doing voice lesson workshops, I was able to [sing live] and enjoyed it at the same time."
Modelling is much easier, given his 6'1″ frame and a build strengthened and toned by Lagman's basketball practice. The BNY Clothing endorser walked the runway of Philippine Fashion Week last year.
https://www.instagram.com/p/BcKBLiNlNqd/
Nothing will trump acting, though, and Lagman is optimistic about the future of his career, and his capability to rise to the challenge. "I'm still new to this industry, so I'm more into exploring possible roles and opportunities. I've evolved in a way that I've become more confident. At the same time, I'm always hungry to learn and grow as an actor and an artist."
Read more on Gab Lagman in the Garage Magazine Young Talents 2019 issue, now available wherever magazines are sold.
Photographer: Dookie Ducay
Stylist: Edlene Cabral
Makeup artist and hair stylist: Angelu Dominguez