Style Spotlight: We're in rhapsody over Rami Malek's red carpet style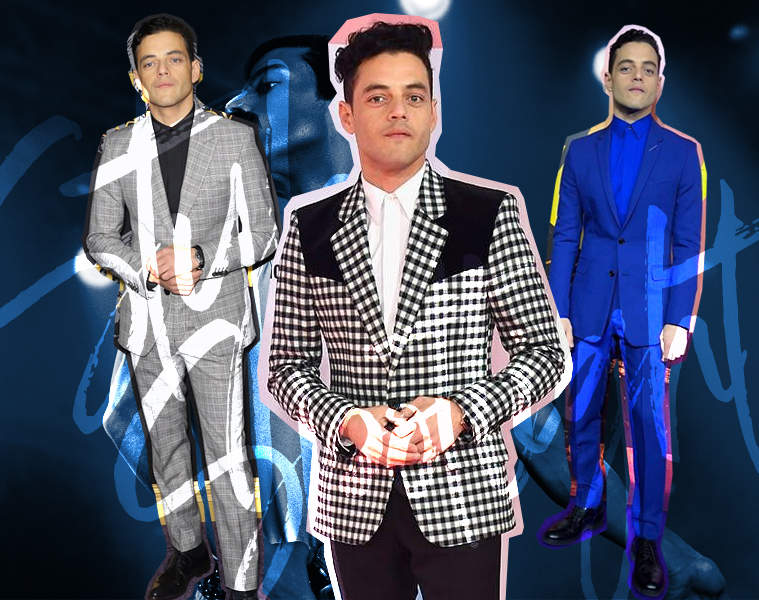 Queen is popular again, especially among the youths who used to side-eye their parents for blasting the legendary rock group's songs during the weekend, and we have Bohemian Rhapsody to thank for that. But even though I have been jamming to "Bohemian Rhapsody" at videoke since my college days, I didn't want to touch that mess of a film because it's tainted by the stench of Bryan Singer.
Its lead actor, though, is another matter.
Rami Malek's star power has been steadily rising for the past few years, and he's been dressing like an A-lister well before that too. In 2016, he and his stylist Ilaria Urbinati shared the spotlight on one of the covers of The Hollywood Reporter's annual Most Powerful Stylists issue, signaling a broader, long-game vision for the then-35-year-old actor's career. Malek can act, definitely, and with the major coverage that his outfits have been getting, he also seems to know well the immediate value that fashion can add to his stock.
For the promotional blitz of Bohemian Rhapsody, the actor relies on slim suits, classic patterns, and the occasional jewel tones to keep his looks interesting, and his usual labels of choice have been Givenchy, Calvin Klein, YSL, and Dior, with a white Berluti suit thrown in.
https://www.instagram.com/p/BqWf8EpFzpr/
https://www.instagram.com/p/Bp7lsGOlvLn/
https://www.instagram.com/p/BoR2dZxnh-3/
For his more casual outings, Malek mixes designer items with urban pieces from Sandro Paris and All Saints:
https://www.instagram.com/p/Bp-uoZWHxHw/
https://www.instagram.com/p/Bo-VXnNlNvz/
https://www.instagram.com/p/BqDO4wulAUI/
https://www.instagram.com/p/Bpzk5JBn9M1/
https://www.instagram.com/p/Bn4Xio6FV7j/
https://www.instagram.com/p/Bnac2eUl8cN/
https://www.instagram.com/p/Bn4VmKfl946/
There seems to be a tried-and-tested formula to his looks: well-cut trousers and slim-fitting shirts or sweaters, layered with either a slim blazer, a jacket (leather or letterman), or a long coat. But while Malek never strays too far from a silhouette that obviously works well for him, he makes up for it by picking textured fabrics, tasteful prints, and pops of bright colors. Plus, there's confidence in his swagger (and on the face he delivers on the red carpet) that tells me he knows he looks good. The guy knows he's a star; he's just waiting for the rest of the world to get hip to that fact.