Style Spotlight: Tracking how Troye Sivan's style has bloomed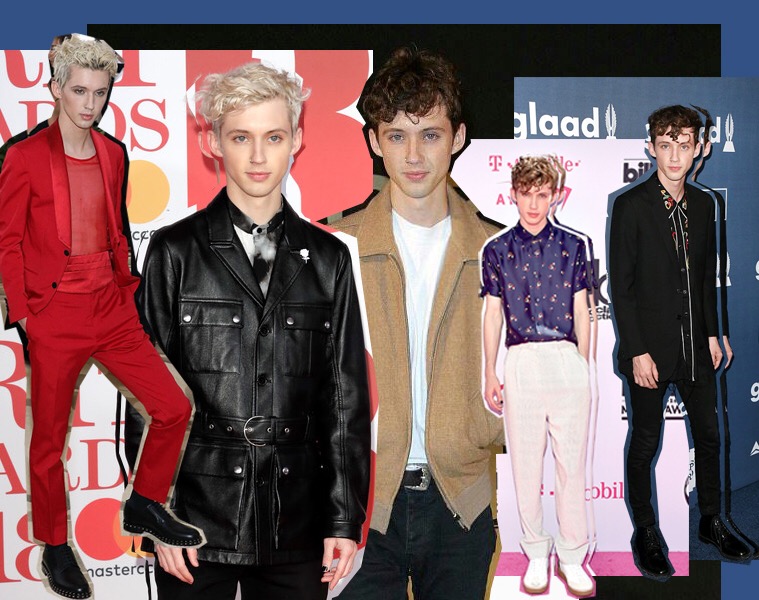 From being a vlogger to becoming a full-grown artist, Troye Sivan has fully arrived in the music and fashion scene, especially now that his latest album Bloom is out and his self-expression has never been more radiant.
The Australian singer-songwriter started getting more attention with the success of his second album Blue Neighborhood (2015), with its hits "Youth," "Fools," and "Wild." Sivan is also not quite the stranger to the big screen, as he has appeared in a number of films: X-Men Origins: Wolverine as young James Howlette, and Spud, which is about a young boy and his puberty experience; he played the lead in the movie. Sivan was also part of the movie Love, Simon, singing "Strawberries & Cigarettes" in the film's official soundtrack.
When it comes to fashion, the 23-year-old is also a burgeoning heavyweight as he is the newest face of Valentino—quite a long way from when he spearheaded a campaign with SMYTH, a local brand carried by the SM store.
From his days of "Youth" to now when he's in full Bloom, let's take a trip through Sivan's style evolution.
Sivan looked at "Ease" in a beige turtleneck and a suede jacket, paired with his trusty black skinny jeans.
We see Sivan trying to hide the "Wild" embroidery on his black shirt with a tailored black blazer, pants, and shoes. Also an interesting detail: that white piping.
Nope, you couldn't have "[Talked Him] Down" from looking cute in these cream linen pants paired with a printed silk top.
Here he was, looking ready to do anything "For Him," Bonnie and Clyde style: ripped, rugged, and ready for a life on the run.
Looking "Cool" in a textured camel jacket and ripped jeans, with a pop of olive green courtesy of his socks.
It was a "Whoa!" moment when the "My My My!" music video dropped and we saw Sivan reveal his bleach-blond hair, voguing inside a warehouse. We were gagging (in a good way!) over this lewk.
"My My My!" Mr. Sivan, the belted leather jacket looked perfect with the hair. This look deserved an award!
This outfit gave him a specific vibe—as if he were ready to take down some "Animals." The suede boots, striped t-shirt, and those bedazzled epaulets on his jacket also lent him a modern Western look.
This outfit, which Sivan wore to this year's Met Gala, is an all-red Valentino suit that made him look like a center piece in full "Bloom." Indeed, this pop star came through, and keeps coming through.