Sexy Summer: Mario Theros in his best form yet

Mario defines health, strength, and self-confidence
Introducing Garage's Sexy Summer: The summer heat is scorching and we're even taking it further with this roster of personalities who are not only the definition of sexy but are fitness goals as well. Our roster this year consists of entrepreneurs, athletes, and models, whose bodies of work go beyond aesthetics. Celebrate summer with this group of fitness enthusiasts who believe that health is central to one's lifestyle.
Mario Theros is a cum laude graduate, entrepreneur, and a self-confessed gym rat. This 26-years-old owns Move On Ph, an apparel company which sells clothing, shoes, and bags. He also trades natural supplements for wellness and nutrition.
Mario's found passion for entrepreneurship was triggered back when he was traveling overseas. "Traveling abroad helped me realize it. I visited Bangkok. I went to famous night markets, and I was fascinated by the unique designs of clothes, shoes, and accessories. I purchased several designs of shirts that I planned to sell in the Philippines. I didn't know that I was actually starting to put up my first business already," shares Mario.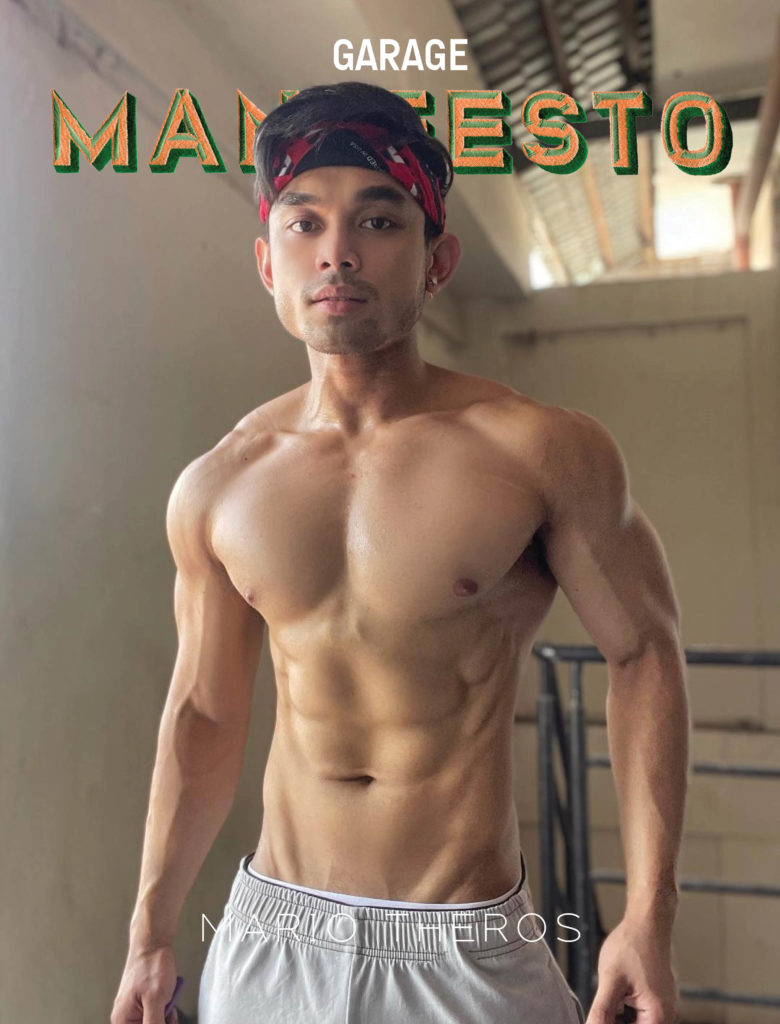 Aside from his passion for enterprise, Mario also finds joy in working on his overall health and fitness. In this one-on-one, he talks about the benefits of working out, not only for muscle development but in terms of managing stress levels as well. See our exchange below:
What are your hobbies?
I usually spend a quarter of my day working out with cardio in the morning and weights in the evening.
What do you like the most about summer?
What I like about summer is bonding with family and friends, going to the beaches, and having fun all day long, water activities, and, of course, food.
What is your summer style?
Light colors and neons are my go-to style for summer. Also, lightweight summer polo if I want to put on some top.
How about your summer fashion essentials?
Beach shorts, that's all.
Favorite summer destination?
Bali and Boracay
Dream summer destination?
Hawaii
Do you follow a diet?
Yes, my diet is based on a caloric deficit. Sometimes I do broth fasting, but most of the time, I do OMAD (One Meal a Day).
What type of exercise do you prefer?
My week wouldn't be complete if not for strength and hypertrophy workout. The second would be cardio.
Can you share what your fitness routine is?
I usually work out twice a day: cardio in the morning and weight lifting in the afternoon, strength workout, power workout, hypertrophy, and intervals are my workout routine for the whole week.
Where do you think the love for fitness comes from?
Aside from it giving me my desired body, working out gives me energy for the whole day, helps me to sleep better, helps me to reduce stress since I am a businessman, and gives me confidence for the rest of the day.
How would you define sexiness?
Sexiness is something you're confident about. It can be your voice, it can be your intelligence, it can be your body, as long as you're confident about it, you are sexy.
When do you feel sexy?
After I workout and after I finish two glasses of wine.
What do you think is the sexiest part of your body?
Can I say my eyes?