Style Spotlight: The glamorous cowboy that is Lil Nas X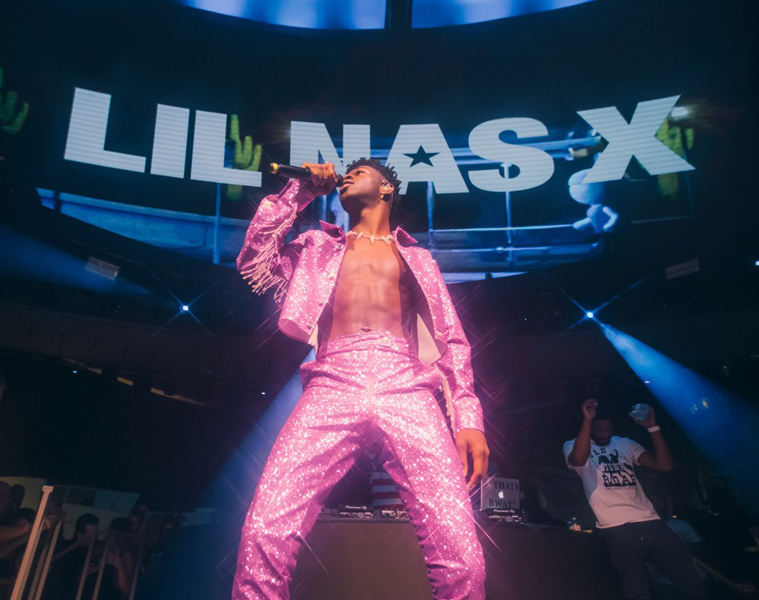 Honestly, there's "lil" we know about Montero Lamar Hill, more popularly known as Lil Nas X, but we know there's a lot to love about this award-winning 20-year-old musician who broke into the scene via TikTok, where the video for his breakout single "Old Town Road" went viral. The song went on to have a number of remix versions, the most popular of which is the one featuring Billy Ray Cyrus, and it spent a record-breaking 19 weeks at the top spot of the Billboard Hot 100 chart.
But this genre-crossing hit, which straddles hip-hop and country music quite comfortably, is not the only thing that got us hooked on the young singer/songwriter/rapper. A true child of the internet, Lil Nas X has long been hustling as a meme-creating, Tweet-dropping internet personality before he made it into the music scene, and his success hasn't tempered how funny he is.
me when columbia drop me from the label because billie eilish took the number 1 spot pic.twitter.com/XVLjHlAQ2U

— nope (@LilNasX) August 19, 2019
We are also gagging over the glamorous cowboy fashion he serves every time he makes a red carpet appearance. With "Old Town Road" already winning him three awards⁠—the MTV Music Video Award for Best Direction and for Song of the Year, plus the Teen Choice Award for Choice R&B/Hip-Hop⁠—Lil Nas X is also set to make his own fashion "remix" through a collaboration with Wrangler; Vogue has already anointed him as a fashion star in the making.
Here, we present evidence to support that claim, presented in a round of Category Is:
Space Cowboy Realness
Here's Lil Nas X performing at Internet Live By Buzzfeed in psychedelically hypnotically shiny coordinates.
Red for Filth! 
He accepted the Song of the Year award at the recent MTV Video Music Awards wearing a red bedazzled Union Western suit and a matching hat by Gladys Tamez Millinery.
Glitter Ball
He shone bright like a glitter ball at the VMA red carpet in a lacy and sparkly Christian Cowan design that he paired with silver P.S. Kaufman boots.
A Night of Thousand Xtinas
Reminiscent of Christina Aguilera's "Dirrty" era, Lil Nas X's yellow-and-black tasseled cowboy suit for this year's BET Awards became even more badass with his choice of going shirtless underneath.
Sugar Ball
Looking like a candyman while performing in Las Vegas, the artist proves that he's good for anyone out there who has a sweet tooth but wouldn't mind having some spice as well. As far as we're concerned, Lil Nas X marks the style spot.
Header image by Gina Chong