Sexy Summer: The gold standard that is Michael Ver Comaling

Michael deserves more than a round of applause
Introducing Garage's Sexy Summer: The summer heat is scorching and we're even taking it further with this roster of personalities who are not only the definition of sexy but are fitness goals as well. Our roster this year consists of entrepreneurs, athletes, and models, whose bodies of work go beyond aesthetics. Celebrate summer with this group of fitness enthusiasts who believe that health is central to one's lifestyle.
Meet Michael Ver Anton Comaling: If you don't already know, this 20-year-old is not only an athlete, he is also a Southeast Asian Games gold medalist for the modern pentathlon, a pageant title holder, and a social media personality with a following of 1.5 million on Tiktok.
At an early age, the pentathlete's love for the outdoors was clear. At the age of nine, he was already competing in 5k run races. He was exposed by his father to basketball and football, and he ended up with his sport, modern pentathlon, around five years ago. As an adventurous and extroverted person, he does not only enjoy the adrenaline rush that he gets from sports. He also appreciates the excitement that the competition in pageants provides; this gold medalist is also a title holder for Mr. Icon World Philippines.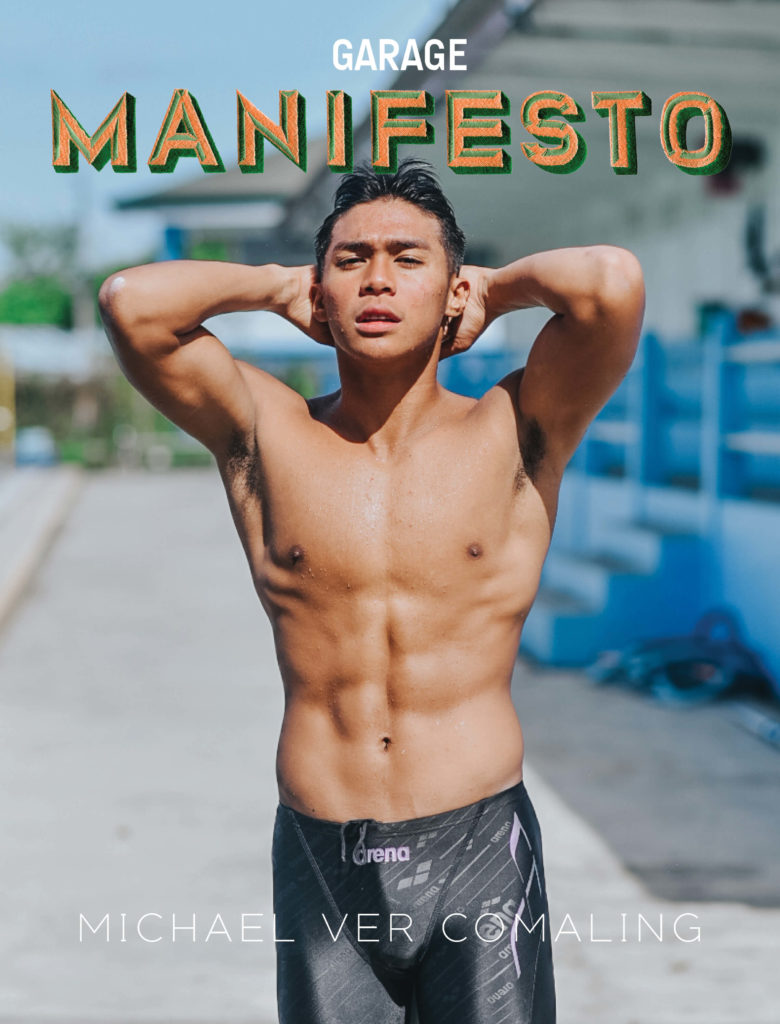 As we explore Michael's background in sports, we also put on a pedestal his summer escapades, personal style, as well as his journey to the pageant world. In this exclusive, read about why Michael is deserving of multiple trophies.
How did you become a competitor for modern pentathlon?
Our mayor, Richard Gomez, put up a Laser Run Competition in our town. By a twist of fate, I ended up joining and winning the competition. And here I am now, a part of the Philippine National Team.
What are your plans moving forward in terms of your career in sports?
I'm going to become the greatest modern pentathlete of all time. I will also become an Olympic champion and world champion in my sport.
Let's talk pageant: How did you enter pageantry?
When I was in high school, I met a very good handler in Tacloban whose name is Tito Ronan Rufuerzo. He trained and taught me everything about pageants. With his help, I won my school's pageant. It was through this that I was able to reach for the title of Mr. Icon World Philippines.
I love pageants because these are platforms for people to boost their confidence, showcase talents and abilities, and most of all, share their advocacies with.
What do you like the most about summer?
When I think of summer, the first thing that comes to mind is the beach. This is what I like most during summer—going out to beaches or islands in our province.
What is your summer style and essentials?
Usually I just wear my summer polo, beach shorts, my sunglasses, and I'm good to go. Floral or white polos, sunglasses, beach shorts, and slippers.
Got a style icon?
Cristiano Ronaldo
Favorite summer destination?
Malapascua & Limasawa Island
How about a dream summer destination?
Maldives
Do you follow a diet? What type of exercise do you prefer?
No, I don't have one. I just eat as much as I can because I burn approximately 2,000 to 3,000 calories per day. I need to eat a lot. Swimming, running, and fencing
Can you share what your fitness routine is?
I train six to eight hours everyday in preparation for the modern pentathlon. I make sure I keep myself healthy at all times by drinking lots of water, eating the right food, and avoiding junk food and soft drinks. I also sleep eight to 10 hours every night to enable a good recovery.
How would you define sexiness?
Sexiness for me is mysterious and exciting.
When do you feel the sexiest?
When I don't have a shirt on.
What do you think is the sexiest part of your body?
I think it's my abs!
Featured image photographer: Kent Mangas