Ease into the face mask hype with these products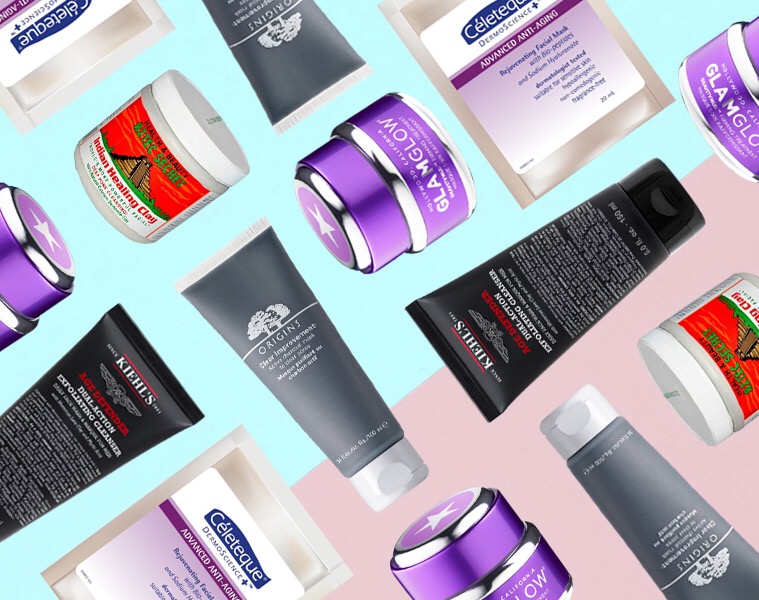 Are you still in the process of trying to find the right mask to cover up your insecurities?
We're not talking about fixing your fiendish personality; this one is all about dealing with skin insecurities like bumps, pimples, whiteheads, blackheads, oily, sagging skin, and everything else that makes you want to hide your face from the public.
If you've ever had a moment where you felt you couldn't leave the house because of what's going on with your skin, then here's an extra skincare step that you can add to your grooming regimen: facial masks. As the most Googled skincare trend in 2017, there has to be a kernel of truth behind the hype, right?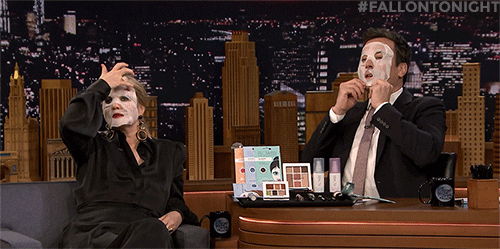 Aside from the indulgent feeling that comes from lying around while waiting for your facial mask to dry, these products can be relied on to flood skin with moisture or drain it of excess oil, depending on the type of product you use for the kind of care your skin needs.
If there's a particular problem you want to address, test the waters by blocking off one night this week so you can just lay back and try on these face masks.
Aztec Secret Indian Healing Clay, Php495
The Kraken has long been unleashed. This clay mask has become so popular, it's always sold out in Healthy Options, but that's just proof of how effective it is. Just one tablespoon of the 100 percent natural calcium bentonite clay, mixed with one tablespoon of apple cider vinegar, and you have in your hands a potion for clearer skin. Putting on the mask may have you feeling the weirdest pulsating sensation ever, but hey, what's a little strange feeling when your best skin ever is just right around the corner? Works with all skin types.
Kiehl's Age Defender Dual-Action Exfoliating Cleanser, Php1,750
It's like hitting two birds with one stone with this one: a regular daily cleanser plus a five-minute mask. The mixture of Moroccan lava clay and hyperpigmentation-fighting phytic acid acts as a deep exfoliator that breaks down the layers of dead skin cells, bringing forth fresher, smoother skin. Works best for those who are too busy to maintain a proper skincare regimen.
Glamglow Gravitymud Firming Treatment, Php3,300
If you're feeling fancy and want to feel a little like Hollywood royalty, this peel-off mask that's used by B/C-list stars is perfect for you. (We're not ragging on Nina Dobrev, Miley Cyrus, and Shay Mitchell with the B/C ranking, we're actually envious of their great skin.) Drying up in within 20 minutes, the Gravitymud mask is easy to peel off, with no face-washing needed after. The result is firmer and more lifted skin, due to the botanical ingredients: antioxidant marine algae, which helps to protect the skin against free radicals; anti-inflammatory Icelandic kelp to revitalize the skin; and glacial clay that helps to tighten the skin. This mask also contains skin-smoothing and -softening marshmallow plant extracts and complexion-balancing licorice leaf extracts. Works best for those hustling to become social media sensations.
Celeteque DermoScience Rejuvenating Facial Mask, Php165
For aging-concerned readers who wants to lessen the hundred lines on their foreheads, this facial sheet can be a nightly treat. Celeteque's facial mask promises to reduce the appearance of wrinkles by up to 84 percent with continued use in just four weeks, thanks to its bio-peptides (amino acids, peptides, and vitamins that can rejuvenate and bring back the skin's glow) and the ultra-moisturizing sodium hyaluronate. Works best for guys in their 30s.
Origins Clear Improvement, Php1,500
Is your face is too oily that your friends can literally use you as their mirror? Try this charcoal mask from Origins. Its bamboo charcoal acts like a magnet to draw out deep-dwelling pore-cloggers like sebum, while the white China clay absorbs environmental toxins and dirt. Skin impurities are also dissolved by its lecithin component. Works best with oily skin.