Save your skin with prebiotics and probiotics

Here are our save and splurge recommendations
"Your skin is glowing." These are the words that a skincare enthusiast can only hope to hear when complimented on their complexion. However, for newcomers who have recently ventured into the world of active ingredients such as vitamin C, retinol, salicylic acid, and other acids, it can turn into a nightmare, resulting in redness, irritation, acne, and scarring instead of the coveted glow.
Indeed, active skincare ingredients can be highly beneficial for achieving a clear and radiant complexion, but they can also cause harm if overused. You might assume that redness and breakouts are signs of "effective" skincare, but more often than not, these are warning signs that your skin barrier is under stress, and damage is occurring.
Lately, a process known as synbiotics has been gaining popularity in skincare formulations. Researchers have coined this technique, which combines prebiotics and probiotics in skincare to help heal irritated and damaged skin barriers.
These skincare ingredients work to balance the skin's microbiome. Unlike other active ingredients that can lead to irritation and further damage, prebiotics and probiotics can help strengthen the skin barrier and treat various skin conditions such as eczema, acne, allergic skin inflammation, hypersensitivity, and, thanks to their healing properties, promote faster wound healing.
Aside from their strengthening properties, prebiotic and probiotic serums do not clash with other actives like vitamin C and retinol, allowing you to layer them with other serums without the risk of irritation.
We have rounded up our top three picks if you need reinforcement. From affordable to more luxurious options, check out our list below: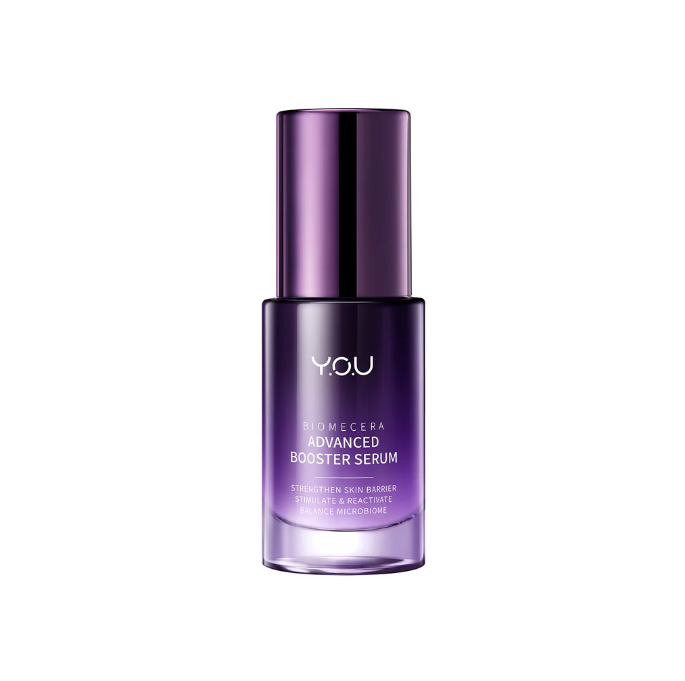 1. Y.O.U. Biomecera Advanced Booster Serum, 30ml for P699
In addition to probiotics that neutralize free radicals and other skin aggressors, this serum also contains ceramides to help hold skin cells together and Repair Complex CLRPM (Bifida Ferment Lysate) to create a favorable environment for the beneficial bacteria on the skin.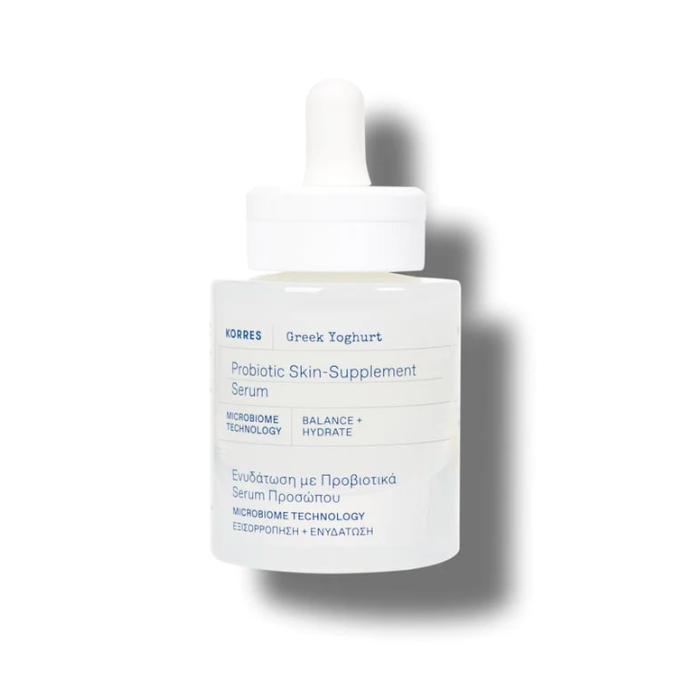 2. Korres Greek Yoghurt Probiotic Skin-Supplement Serum, 30ml P2,100
This cooling serum is enriched with Greek yogurt, which nourishes the skin with prebiotics and probiotics, restoring balance and enhancing smoothness and strength. It also includes vitamin E, which helps reduce imperfections and combat free radicals. A notable feature is its 93.7 percent natural origin, making it a more sustainable choice for consumers.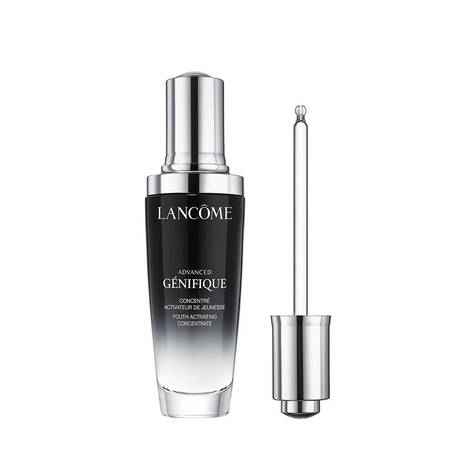 3. Lancome Advanced Genifique Face Serum, 50ml for P7,343
This lightweight and silky serum boasts 10 percent Bifidus prebiotic, Hyaluronic Acid, and Vitamin Cg (ascorbyl glucoside). These ingredients work together synergistically to deliver radiant and healthier skin in as little as seven days, making it so popular that one serum is sold every 30 seconds. According to self-reported consumer results, 89 percent of users agreed that their skin looked more radiant with a smoother texture within one week. The Advanced Genifique Serum also improves skin elasticity and reduces the appearance of fine lines caused by dehydration or thinning skin.