Get one degree closer to Rizal by seeing his rare sculpture up close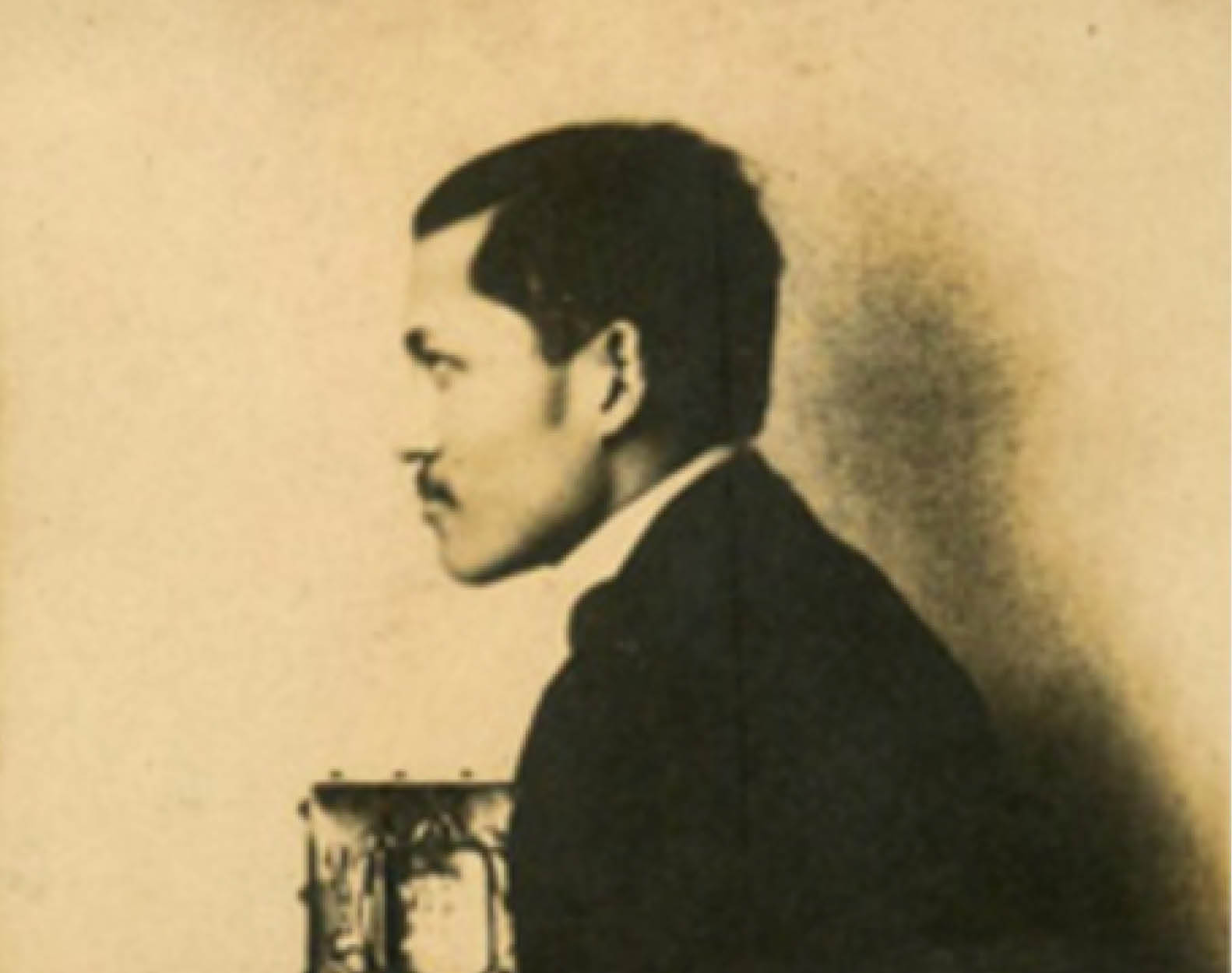 Confession time: José Rizal is my dream guy. He's been dead for nearly 122 years now, but really, they don't make men like him anymore. Smart, funny, progressive, creative, curious about the world—he was a total Renaissance man who was just bursting with life, talent, and skills.
He was far from perfect, I'm aware—all those women, sheesh—but aside from being my dream guy, he's also a life peg. If I could accomplish at least half of what he did in his too short life, that would really be something.
So when I first saw this rare Rizal wood sculpture at the media preview of the Spectacular Mid-Year Auction 218 at León Gallery—which happens this Saturday, June 9—I was in awe yet not surprised. Of course he did sculptures; I've seen some of his pieces at the Rizal-dedicated Gallery V at the National Museum. But the fact that he made this particular one sometime during his four-year exile in Dapitan (from 1892 to 1896) makes seeing it a bit bittersweet.
Measuring 39 inches long, 18 and a half inches wide, and 2 and a half inches high, the oval bas-relief wood sculpture was carved from a single piece of wood (surmised by León Gallery consultants as narra), with a dark varnish. It features a fit young man dressed in a pair of knee-length pantaloons, holding up a barbell. Virile and powerful-looking, it wouldn't be a stretch to believe that the image is Rizal's self-portrait; not only is there a resemblance between him and the figure in the sculpture, but our national hero was also an athlete, whose sports of choice included fencing, judo, and marksmanship.
The sculpture's provenance can be traced to the family of Narcisa Rizal (1852 – 1939), the third eldest of the Rizal siblings. She and her daughter Angelica were the national hero's frequent visitors at Dapitan, and they accompanied him in his return to Manila at the end of his exile.
From León Gallery's press release:
"Gaspar Vibal, publisher of rare Filipiñana titles The Life, Times and Art of Damian Domingo and Flora Filipina, theorizes that Rizal's fascinating sculptures represents the national hero's deliberate contradiction of the Filipino colonial archetypes.

"Prior to this sculpture by José Rizal, Filipinos had been represented as either indolent savages or prettified, emasculated townsfolk. Watercolors of these representations of half-naked tribesmen or ineffectual, over-dressed supernumeraries would circulate in Europe beginning in the latter half of the 19th century, culminating in the humiliating Expocision General de las Yslas Filipinas de Madrid in 1887. It featured transplanted northern hillsmen dancing daily around carabaos [against] a backdrop of thatch huts. (Two or three of these Filipinos would, in fact perish, from pneumonia as a result.)

"It was the anti-thesis of everything José Rizal—or for that matter Juan Luna and Felix Resurreccion Hidalgo—stood for: A proud Filipino equal to anybody in the world….[With this sculpture] José Rizal created this unique and first prototype of the Filipino: virile, muscular, and engaged in a highly civilized, European display of strength."
Grab the chance to lay your eyes upon this rare and  important piece of history and work of art before it gets snapped up by a lucky auctioneer on Saturday. After all, we'll be celebrating our national hero's 157th birth anniversary on the 19th; what better way to celebrate an extraordinary man and his extraordinary life, right?
The Spectacular Mid-Year Auction 2018 happens on Saturday, June 9, at 2 p.m. León Gallery is located at the ground floor of Eurovilla 1, Rufino cor. Legazpi Streets, Legazpi Village, Makati.