Chef Ninong Ry shares his signature sisig and fried chicken recipes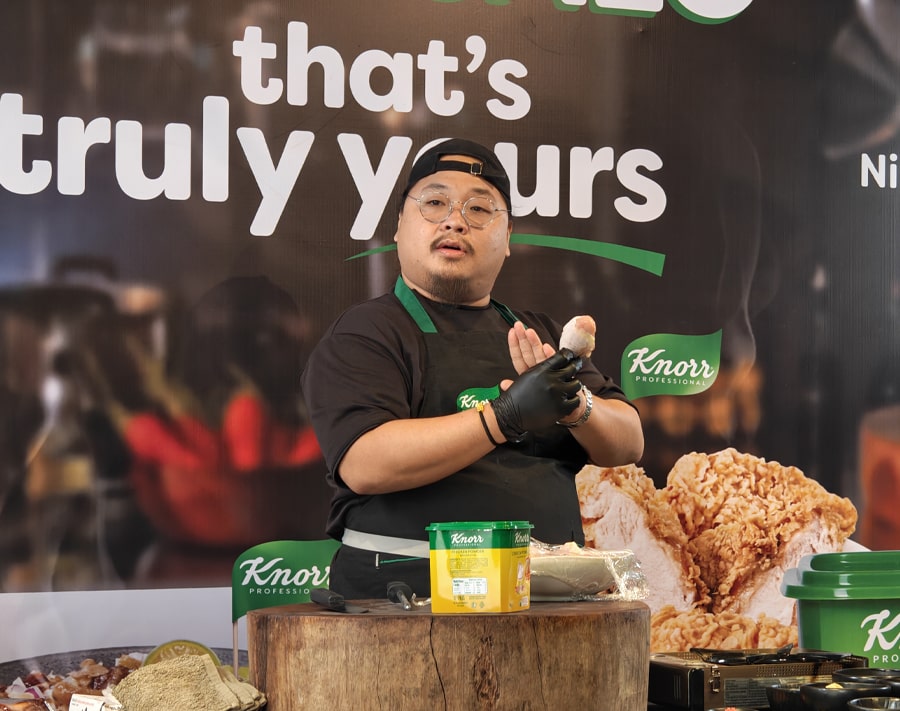 Here's what you can learn from the Knorr Professional ambassador
Do you prefer your sisig with mayonnaise or liver spread? This topic often sparks controversy in discussions about sisig. As a sisig enthusiast myself, I don't mind mayonnaise, but an overwhelming taste of liver spread is a deal-breaker for me. Having sampled numerous sisig dishes from various restaurants, I can confidently say that I prefer my sisig sizzling, spicy, savory, and creamy, with just a hint of crunch.
On Sept. 7, 2023, Knorr Philippines hosted a launch event for their inaugural Knorr Professional ambassador, chef and social media star Ninong Ry, also known as Ryan Reyes.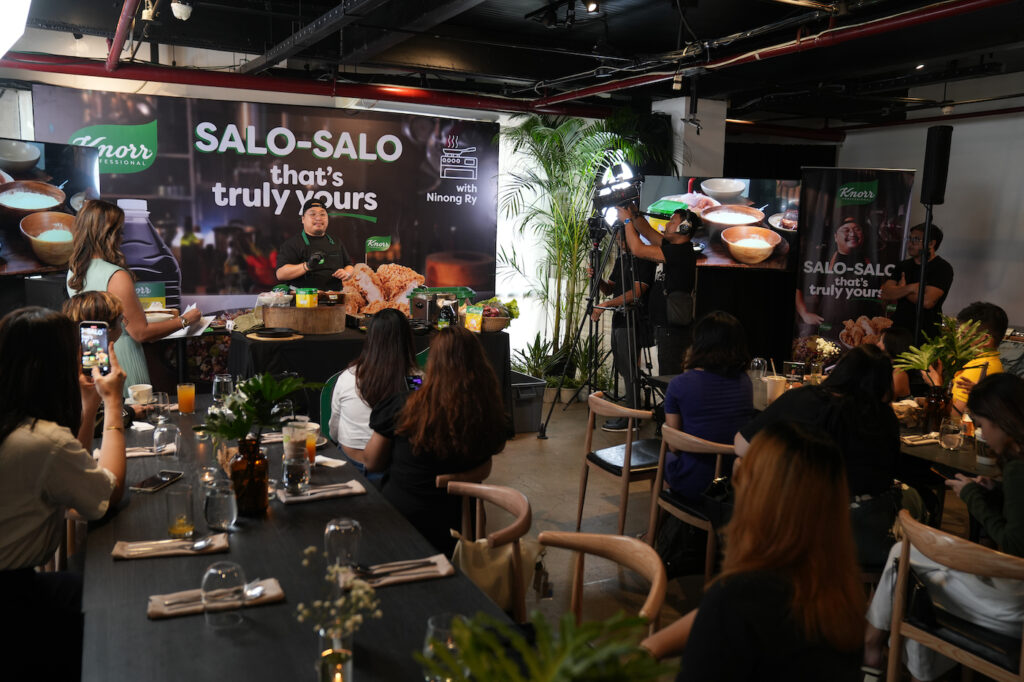 During the event, Ninong Ry showcased his culinary talents by preparing two of his most sought-after dishes: sisig and fried chicken. Throughout the cooking demonstration, he generously shared some of his recipes for achieving crispy, golden fried chicken and smoky bacon sisig.
Ninong Ry recounted a heated debate among his subscribers when he omitted mayonnaise from his sisig recipe in one of his tutorials. His followers passionately argued about the condiment choice, to which he responded by emphasizing that it ultimately depends on the cook's personal taste. For his own preference, he opts for liver spread as a thickening agent to achieve the creamy texture in his sisig.
Aligned with this product launch, Knorr Professional aims to inspire food operators to enhance their signature dishes using Knorr products, following Ninong Ry's example. Even before becoming the brand's ambassador, observant viewers had noticed that the chef consistently incorporated Knorr products into his recipes.
"It feels amazing to represent a brand I've always believed in," shared Ninong Ry. "All you have to do is watch my videos from the past to know that Knorr has always been part of my craft as a chef."
He continued, "There's a difference in the flavors it brings out in the dishes I prepare. As someone who likes to add my own twist to traditional recipes, it helps that Knorr is made for versatile prep and authentic taste. I'm hoping food operators like me see just how big of a difference Knorr makes to ensure dining satisfaction among customers."
As part of the brand's objectives with this launch, it seeks to provide food operators with the assurance that they can consistently satisfy both new and returning customers by incorporating their seasonings into their offerings.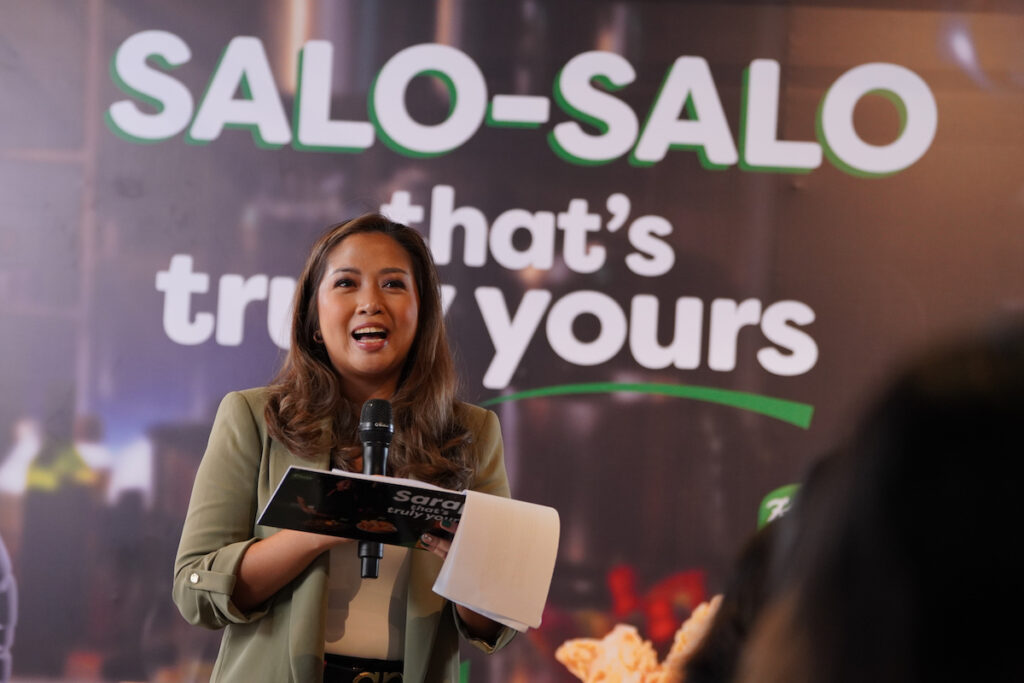 "The success of food businesses is dependent on how chefs curate what is served to diners," explained Unilever Food Solutions Brand Manager Nicki Gutierrez. "As constant pursuers of diner satisfaction, it's imperative for chefs to elevate dishes – to have them made exactly how diners expect it, and to introduce new and better tastes. We understand that chefs do not want to lose out on letting his or her uniqueness shine in their dish, while also ensuring that their dishes are always delicious. This is what 'Sarap That's Truly Yours' means. It's sarap or deliciousness that chefs can truly make his own signature and specialty to keep his or her diners coming back."
Here are Chef Ninong Ry's recipes for both sisig and fried chicken:
Ninong Ry's Bacon Sisig
– 500ml Knorr Liquid Seasoning
– Liver spread
–  500g brown sugar
–  120ml Lady's Choice Real Mayonnaise
–  5g curing salt
– Calamansi juice
– 2.6 kilo liempo skinless and boneless
– Pepper
– Butter
– Onions
– Spring onions for garnish
– Green chili
Recipe:
1. For the cure solution, combine 500ml Knorr Liquid Seasoning, brown sugar, and 5g curing salt.
2. Add the liempo then refrigerate and cure for seven days. After seven days, remove the excess solution then smoke the meat using santol wood for two-three hours or until cooked.
3. Chop the meat, then combine with onions, green chilis, liver spread, mayonnaise, calamansi juice, pepper, and Knorr Liquid Seasoning.
4. Heat the sizzling plate then add butter.
5. Add the bacon sisig mixture. Garnish with spring onions then serve.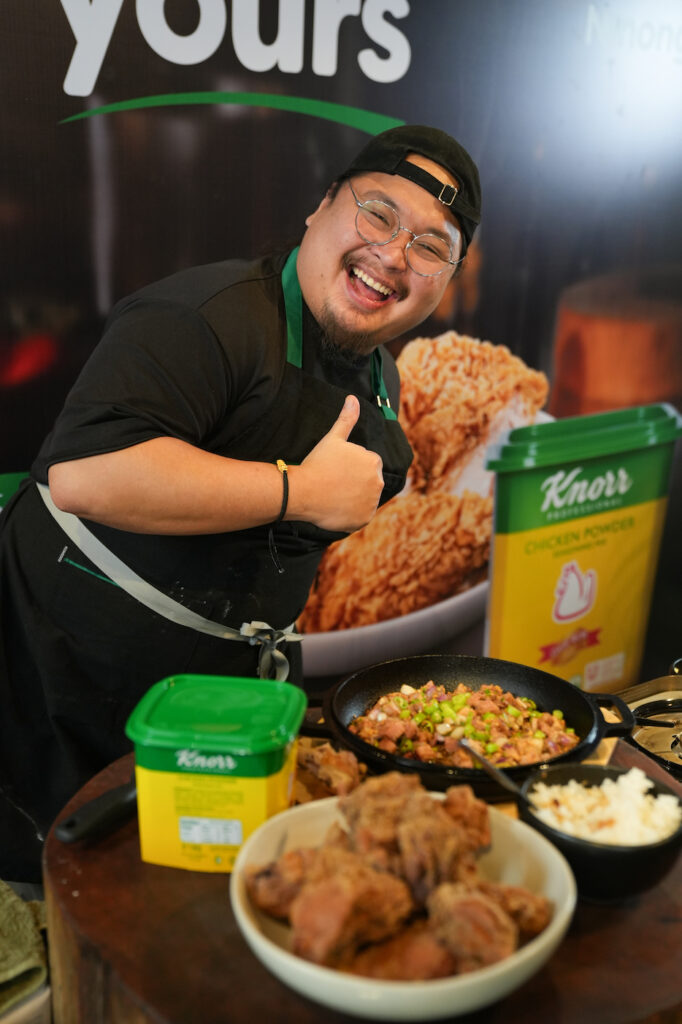 Ninong Ry's Fried Chicken
Brine
– 2L of Water
– 40g Knorr Chicken Powder
– 1 Whole Chicken
Breading
– 900g Cornstarch
– 300g All-Purpose Flour
– 10g Knorr Chicken Powder
Recipe
1.    Combine 2 liters of water with 140g of Knorr Chicken Powder(70g of Knorr Chicken Powder for every 1 liter of water)
2.    Add one whole chicken.
3.    Brine for 24 hours.
4.    Take chicken from brine and slice evenly.
5.    Combine all breading ingredients then dip your brined fried chicken into the wet batter mix and onto the dry coating mix after.
6.    Preheat the oil to 150°C and fry the chicken until golden brown.
7.    Remove the chicken and let cool for 20 minutes.
8.    Transfer the chicken to draining racks then serve.  
For more recipes from Knorr Professional and Ninong Ry, follow the hashtag #NinongRyForKnorrPro.