The temporal and the familiar are transformed into the sublime at Space Encounters Gallery's latest shows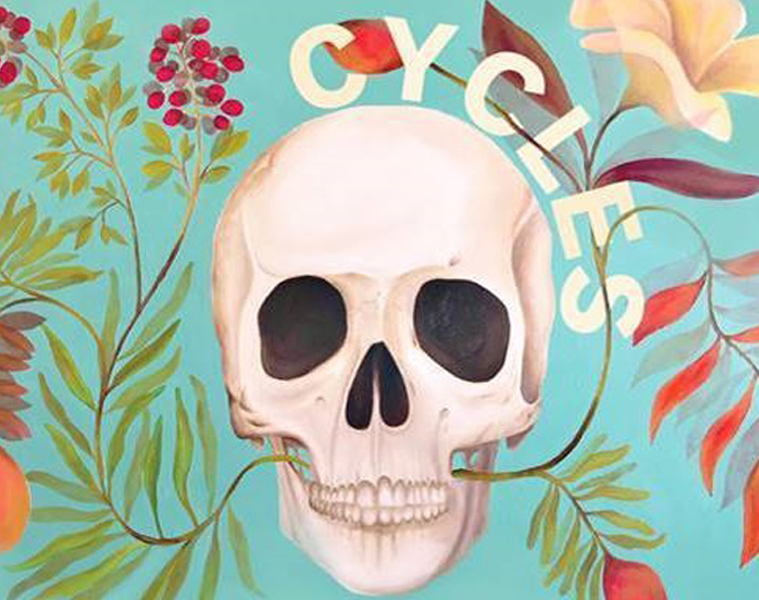 With the days getting shorter and the nights longer, Space Encounters Gallery transforms into a minimalist but homey space where visitors can feel comfortable taking in and appreciating the works on display at their leisure, surrounded by foliage and Ishinomaki Laboratory wooden furniture pieces. This setting, which the gallery has created in partnership with Lamana PH, will be the backdrop for two exhibits opening this Thursday, September 26.
Snapshots from domestic life present an intriguing appeal in Jem Magbanua's A Topology of Everyday Constellations. An extension of her first solo show, Topology has the artist, who is an Art History teacher and had majored in Fine Arts at LASALLE College of the Arts in Singapore, freezing quotidian moments and juxtaposing them with natural and urban vignettes in a study of time, temporality, and transformation. "In pursuit of exploring space and how to depict it, I looked to the way furniture and architecture serve as representations of people and states of mind," Magbanua says. Chairs, in particular, held great fascination for her. "[They have] a long history in fine art [as] being the subject of scrutiny for painters like Vincent Van Gogh all the way to David Hockney."
Cycles is also a second solo show for Itsy Macasaet-Dazo, a kindergarten teacher who is also a Fine Arts alum from the University of the Philippines-Diliman. For Cycles, she created visual fairytales where macabre subjects and delicate flora co-exist, and the images are reflections of the artist's exploration of the concepts of mortality, malady, and redemption. "I looked back on a few cremation ceremonies that affected me deeply," she shares. "In the process of coming to terms with the experiences, I was reminded once again that life will always be beautiful."
Cycles and A Topology of Everyday Constellations opens on September 26 and will run until October 18. Space Encounters Gallery is located at Unit 7D, 7/F Padilla Building, F. Ortigas Jr. Road, Ortigas Center, Pasig City. The gallery is open from 10 a.m. to 6 p.m. on weekdays, and 11 a.m. to 5 p.m. on Saturdays by appointment.