In perfect form: Getting to know award-winning judoka Ralph de Leon

Ralph shares a peek into his life in and outside the dojo
As part of one's transformative years, I personally believe essential decisions are being made in college. Most of the time, life directives stemming from family and relatives are unavoidable, including which university we're going to, what course to take up, or even clubs to join in. You take each into consideration and that's not bad at all. Because in reality, sometimes what we consider average to our own eyes are actually more special than we think.
For our next Manifesto guy, it's somewhat the case. His journey with judo began when a cousin of his persuaded him to join the sport. "It was actually my cousin who got me into judo back in Grade 6. We had options back then to choose some sort of extra-curricular activity to join and he had been in the high school team for quite some time then. Eventually, he convinced me to join the judo club and that's where the journey all started," the athlete shares.
Turns out, it was a good move joining the club. With hard work and discipline, Ralph was able to win multiple medals not only for his university, Ateneo de Manila University, but also internationally. In addition to these medals and recognitions, he also became co-captain of the high school juniors team and now currently the captain for the Ateneo men's judo team.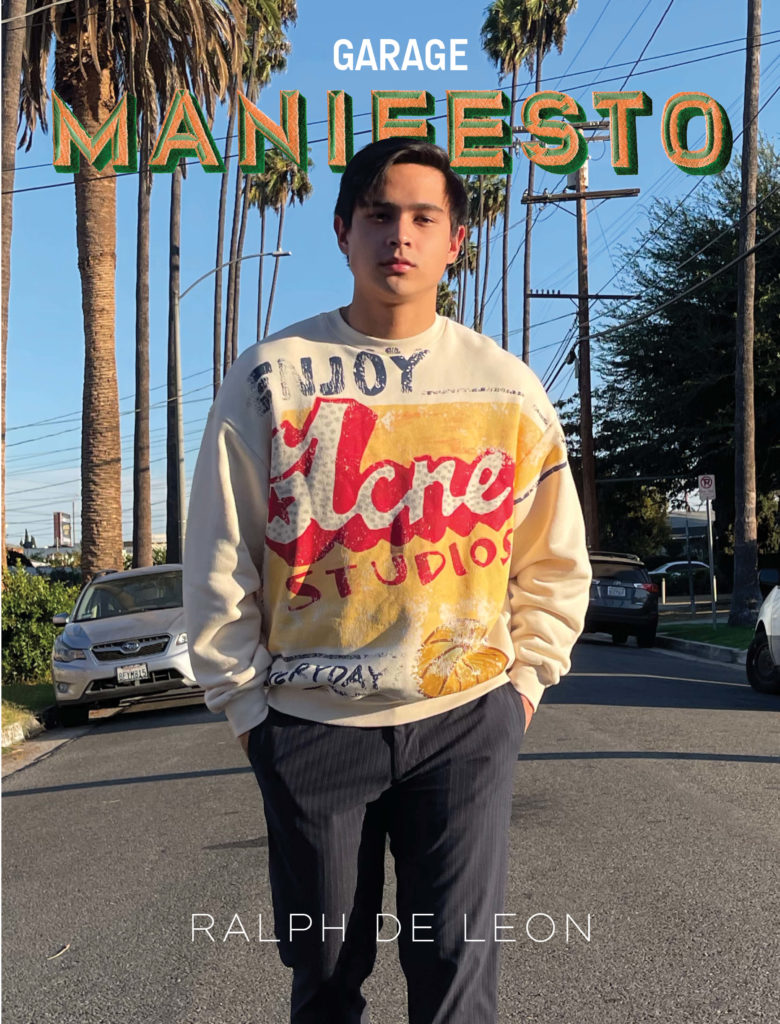 On this exclusive, we got to know Ralph a little bit better. Beyond his sport, we also talked about music, fashion, and his new-found love working in front of the camera. Read through our chat below:
Aside from judo, what else interests you?
I'm also a music person. I'm very into R&B music with favorite artists like Sza and Daniel Caesar among others. I've also been immersed in the K-Pop scene with my friends introducing me to groups like Twice, Blackpink, and Itzy; so I've been listening to some of their music too.
Not many people know this, but I also happen to play the piano. I'm quite rusty and haven't really been practicing much since I stopped formal lessons before high school but I can whip out a piece or two from time to time.
Growing up, did you want to work in front of the camera?
I was actually a very shy kid growing up. My dad was an avid family photographer/videographer so that was really my first touchpoint with a camera. I enjoyed being behind it. As time went by, relatives and some of the people who worked at our office started pulling out lines like, "Sige na, mag-artista ka na. Malayo mararating mo" whenever they came across me. It was always in the conversation, but never really became a serious consideration.
In high school, I started out modeling in our school fair's fashion shows in Ateneo and also, modeling for a couple of my friends' brands back then. From there, my love for being in front of the camera grew as I continued doing projects in college and recently have been getting into more professional test shoots and commercial acting too.
How would you describe your personal style?
I feel like my personal style is developing into a mix of preppy and street. Recently, staying in the US, I have been able to purchase and match a good variety of streetwear brands like Supreme and Kith to European-based brands like Acne Studios and Drole de Monsieur. Adding pieces like sweaters, polos, and wide-legged pants in more neutral and earth tones are something I've been looking into as well.
 

 

 

View this post on Instagram

 

 

 
What's your fitness routine like?
Generally, my fitness routine includes both training with my team in judo and my own exercises that I do. For the training I do with my team, it mainly consists of form practice and circuit training. With my extra exercises, it includes doing a combination of body weight exercises and some weights training with the adjustable dumbbells I have at home. Usually, I like keeping the workouts to two or three body parts a day while doing core at the end.
How about sports icons you look up to the most?
The sports icon I look up to the most is judoka Shohei Ono. He is a two-time Olympic gold medalist from Japan who's in the weight division I'm currently competing in now. I like his style of play and have found myself trying to emulate his skill set and throws on multiple occasions. He also has many world championship golds and is only 29 years old.
What important lessons have you learned during the pandemic/lockdown?
This pandemic, I was part of a discussion and reflection session handled by the school. After the discussions, my facilitator said something that stuck with me. "In a world of uncertainty, be the certainty and assurance you're looking for." Even when times get hard, do not give up on yourself.