Style Spotlight: Henry Golding makes his mark as the "Prince Harry of Asia"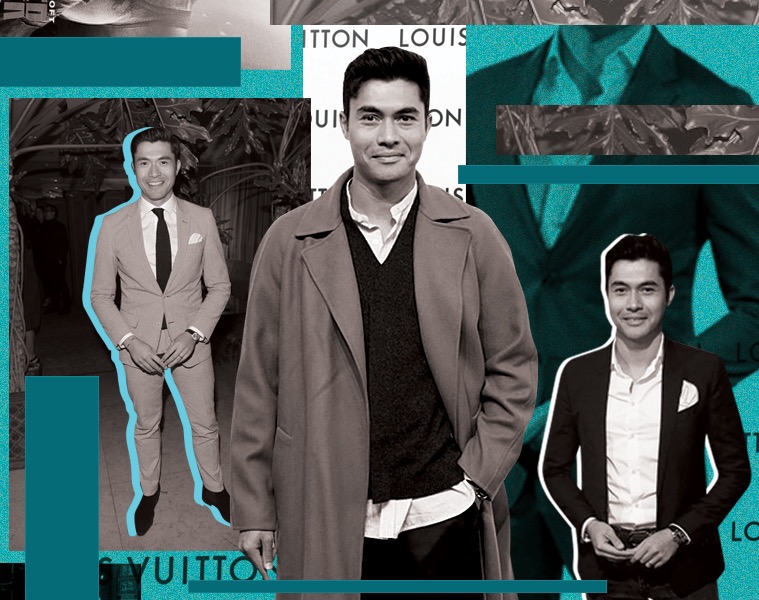 After all the casting hype and the loooong wait, Crazy Rich Asians, one of the most awaited movies for the past two years, finally dropped its first trailer.
So. Um.
How hot was Nick Young?!
Young, of course, is played by the 31-year-old British-Malaysian actor/host Henry Golding. Before he got what could be the role of a lifetime—or at least the role that will definitely launch him into the stratosphere—Golding was the host of the Discovery Channel Asia reality show Surviving Borneo where he served as his own camera man as he completed the balajai, the Iban rite of passage into manhood. (Golding is of Iban ancestry.)
His next film project is the Paul Feig-directed mystery thriller A Simple Favor, set to be released in September.
But before that, there's the crazy Crazy Rich Asians promotional train that has just begun, leading to the film's premiere on August 17.
So how has Golding fared so far as the newest contender for the title of Everyone's Internet Boyfriend?
Jerico Villamonte, fashion and grooming editor: In this gray suit, he's looking like the Asian version of Christian Grey.
https://www.instagram.com/p/BhMaMvblo0a/?hl=en&taken-by=henrygolding
September Grace Mahino, executive editor: I mean. I would wear this outfit, it looks so fresh and cozy, but I may not look as good in it as Golding, of course. Props to stylist Marty Zwong.
JV: Looking a little bit over-accessorized, especially with his wife Liv Lo on his arm.
https://www.instagram.com/p/BdXHfURlb8H/?hl=en&taken-by=henrygolding
SGM: Methinks Mr. Golding's comfort zone is in neutrals. I hope he shows up in more exciting colors during the promo blitz because he can surely pull them off.
JV: In minimal layering with some slouch to it.
https://www.instagram.com/p/Be9PdBWFUP0/?hl=en&taken-by=henrygolding
SGM: Yup, called it.
JV: Looking sharp in another gray suit, this one in a much cooler tone, and suede boots.
https://www.instagram.com/p/BhkgOH2l6rH/?hl=en&taken-by=henrygolding
SGM: This looks like a still from the movie, but I'm going to pretend it's from real life and that being the latest Hollywood heartthrob feels like second skin already to Golding.
JV: Sometimes he gets a little rough (I mean, who doesn't?), like this shirt, blazer, and faded jeans combo he has on.
So how did Golding do? 10/10, duh. We've seen that face and body; just a little more experimental styling and he'd have the A-Lister look down pat.