What to do with luxury goods' dust bags? Turn them into clothes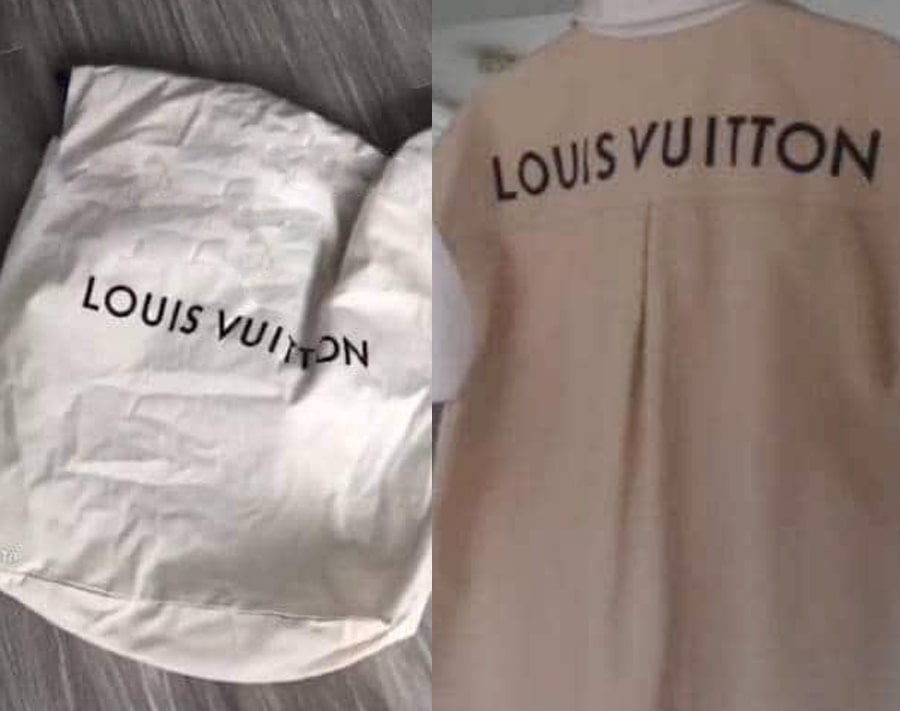 It's like having your own custom luxury piece, only more sustainable!
After watching a number of luxury goods unboxing online, you should probably know by now that dust bags are part of the welcome brigade. From shoes and bags to fine jewelry, dust bags are always included in many design purchases as they serve as pieces' protection from elements and also serve as a good way for branding with logos printed on them.
Dust bags help items from damage brought by insects, harsh surfaces, and ensure that the beauty of luxury products is well kept as they stay in the storage. But if you have way more dust bags in your hands, one way to keep them from trash bins and landfill is to repurpose them as garments. Tiktok user @shalesatlanta shared an idea of turning the humble dust bag into one stylish piece, in her case, a Louis Vuitton dust bag into a two-toned shirt. And it is amazing! Think of the flour sack pieces happening in the Philippines, it's that kind of chic vibe her LV dust bag shirt exudes.
Watch how she does it here:
Featured image source: @shalesatlanta on TikTok