LOOK: All the pieces from the new Adidas for Prada Re-Nylon collection

The collab furthers its commitment to sustainable-focused offerings
Offering luxury sportswear through a more sustainable approach, Adidas and Prada are together once again for the official launch of the Re-Nylon collection.
"Together with Prada, we are returning to introduce a new chapter of our ongoing collaborative partnership – blending Prada's expert craftsmanship with our lineage of sportswear innovation," shares Adidas. "Today, both brands are pursuing shared commitments to crucial sustainability goals while celebrating two timeless icons: The Adidas Originals Forum and Prada's Re-Nylon fabric."
For the first time, their offering includes accessories and bags with elevated takes on the Adidas Forum high and low silhouettes and ready-to-wear pieces all composed of Prada's infinitely recyclable Re-Nylon Fabric.
"First launched in 2019, Prada Re-Nylon is a groundbreaking textile created through the recycling of plastic waste collected from oceans and textile fiber waste – it can be purified and recycled indefinitely, with no loss of quality," Adidas adds. "Prada Re-Nylon is a fundamental reflection of Prada's environmentally conscious ideology and commitment to sustainable practices ­– woven into the very fiber of its signature fabric. This celebration of Prada Re-Nylon through the Adidas for Prada collection underscores a landmark: the shift of the entire Prada production from virgin nylon to Re-Nylon, achieved by the end of 2021."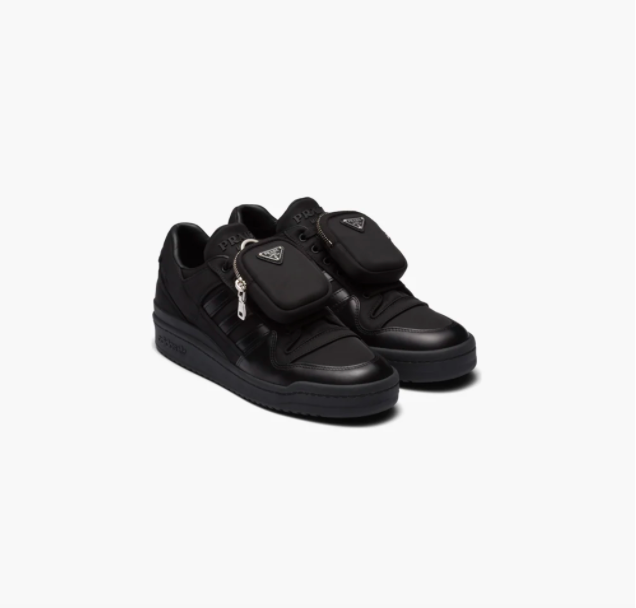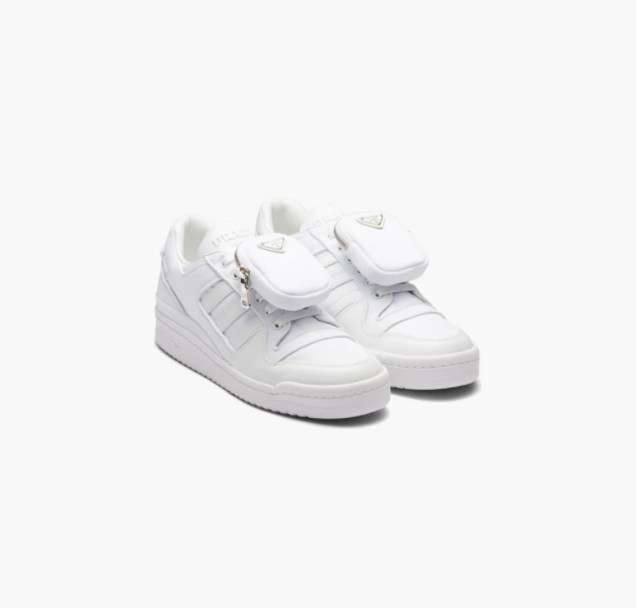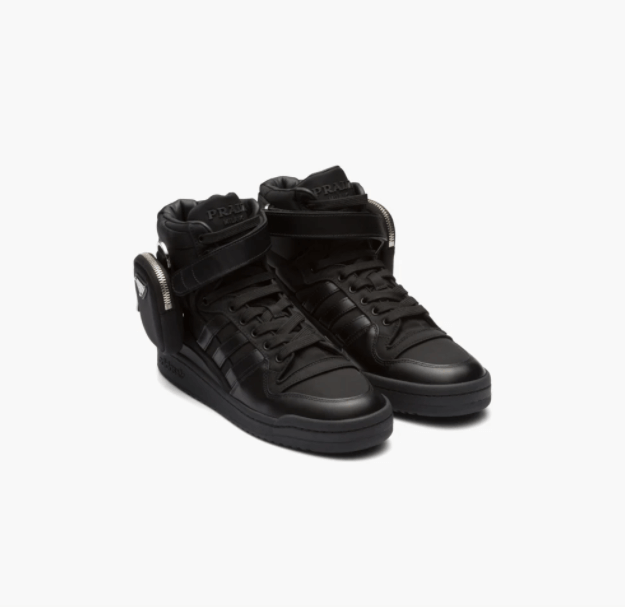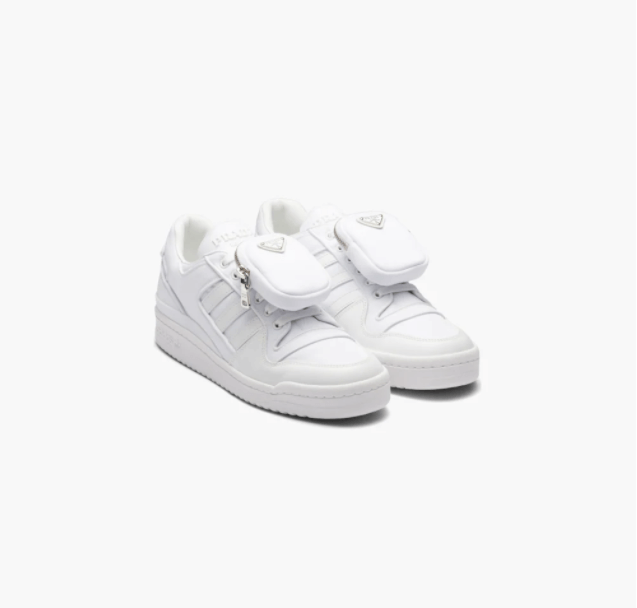 For footwear, the Adidas Originals Forum comes in black and white and features a removable Prada mini pouch attached around the ankle sporting the brand's signature enameled metal triangle.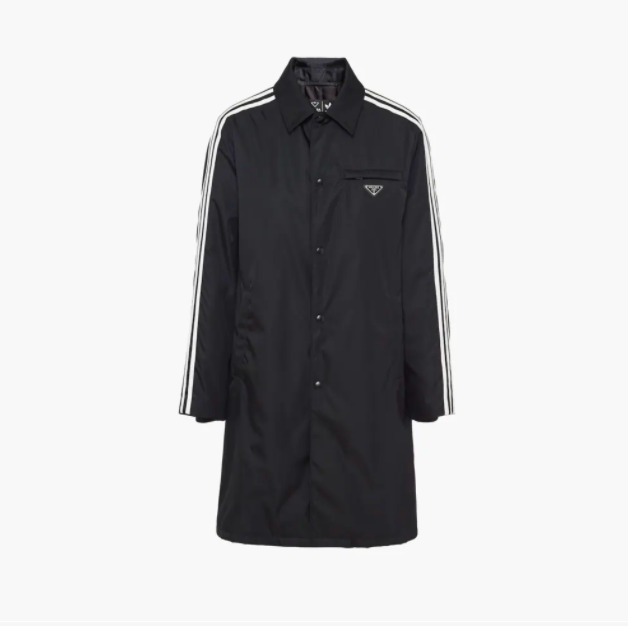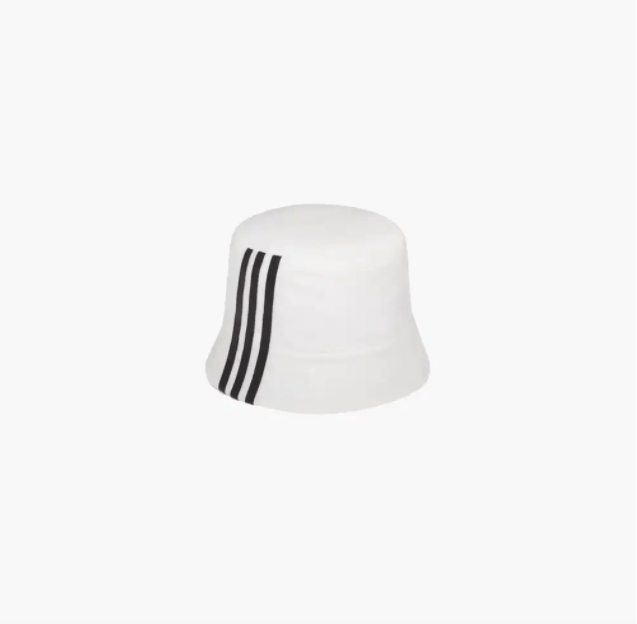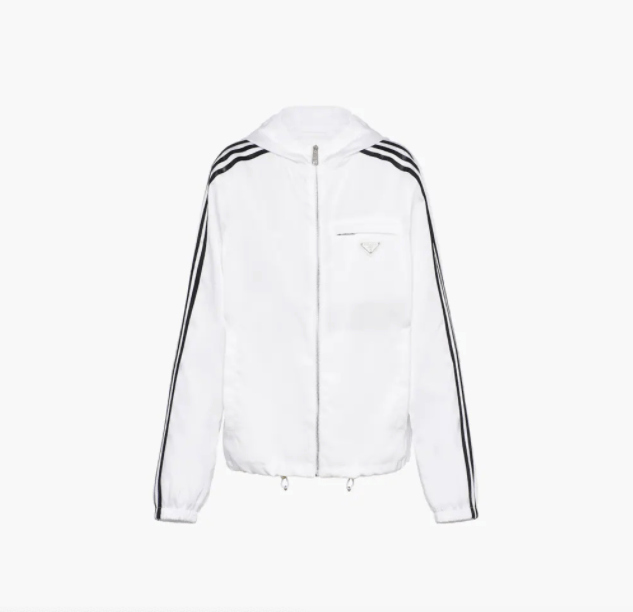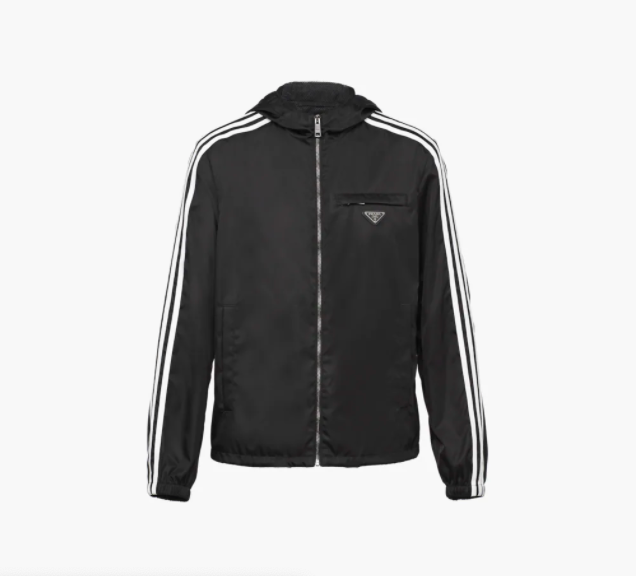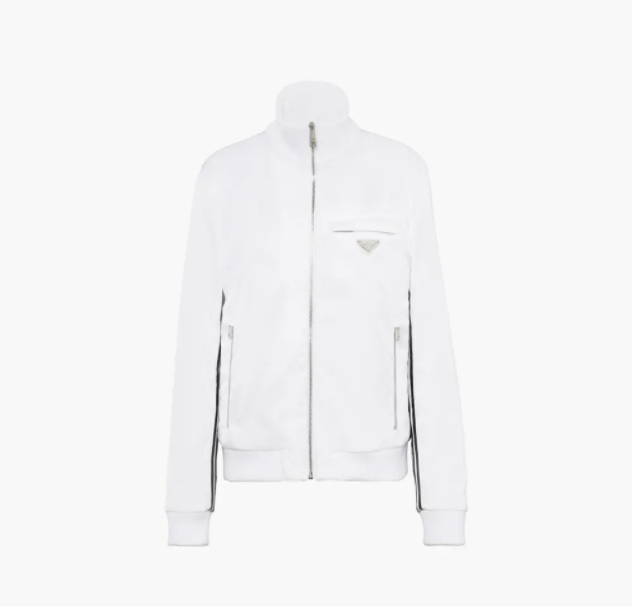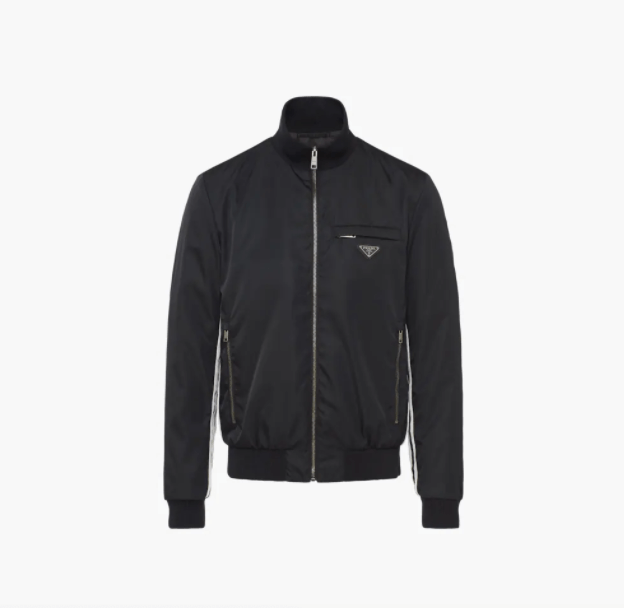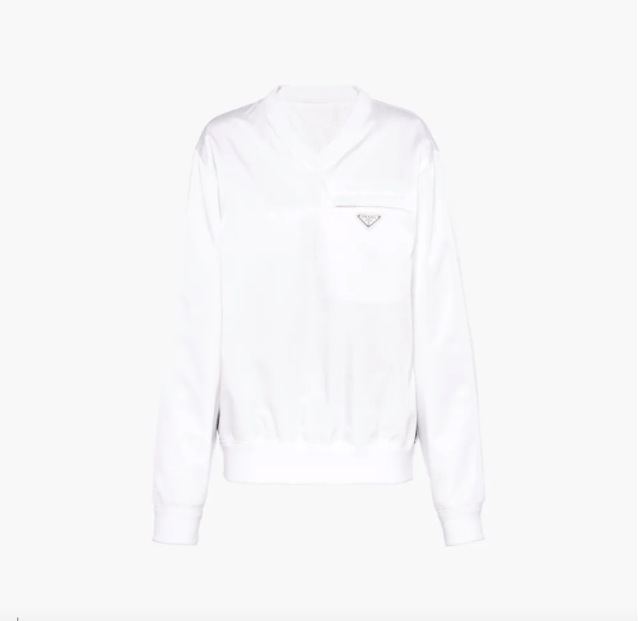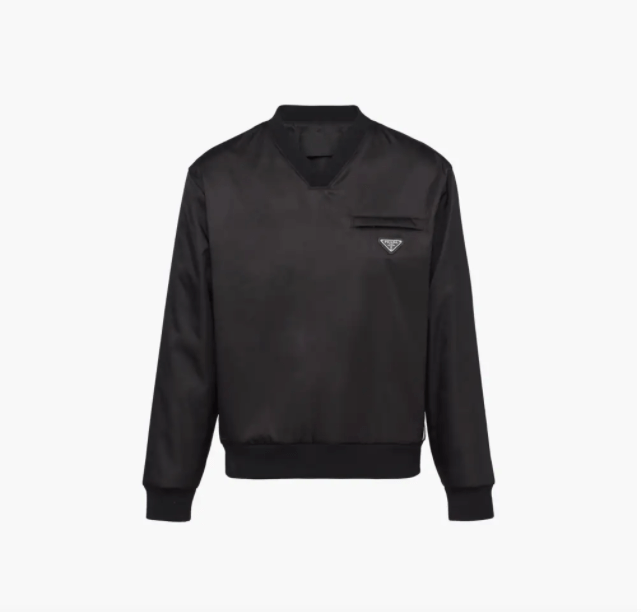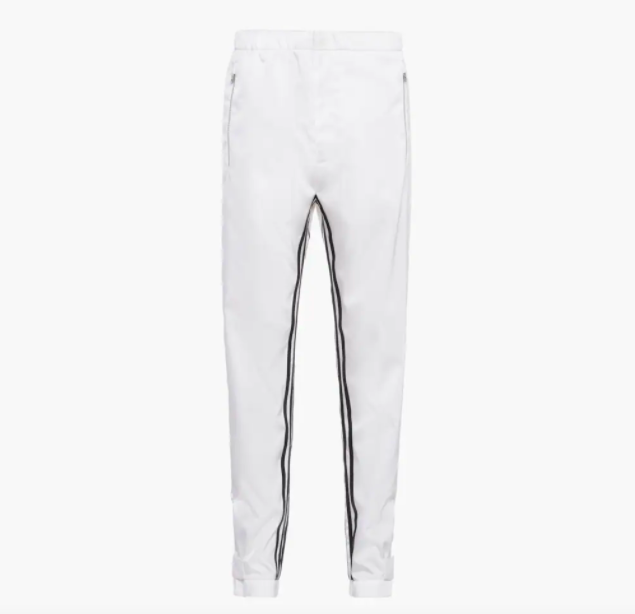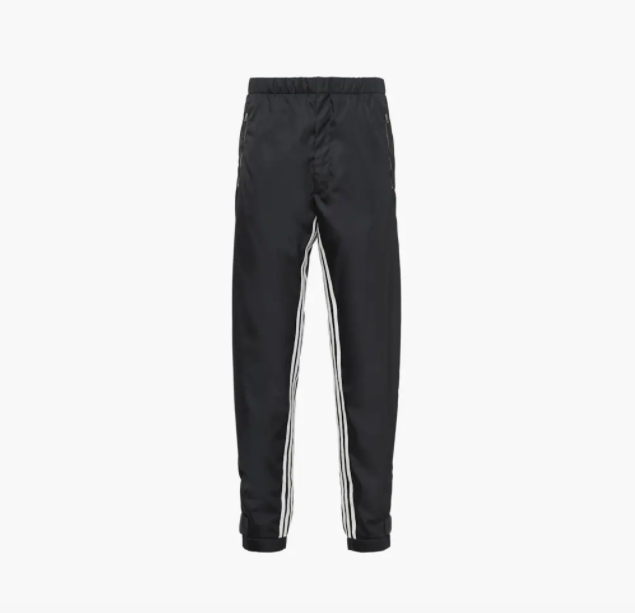 The apparel and accessories include track coats, tracksuits, sweaters, hoodies, and bucket hats which are all made from Prada's Re-Nylon material while all six bags blend timeless emblems of Adidas' three stripes and Prada's metallic triangle logo.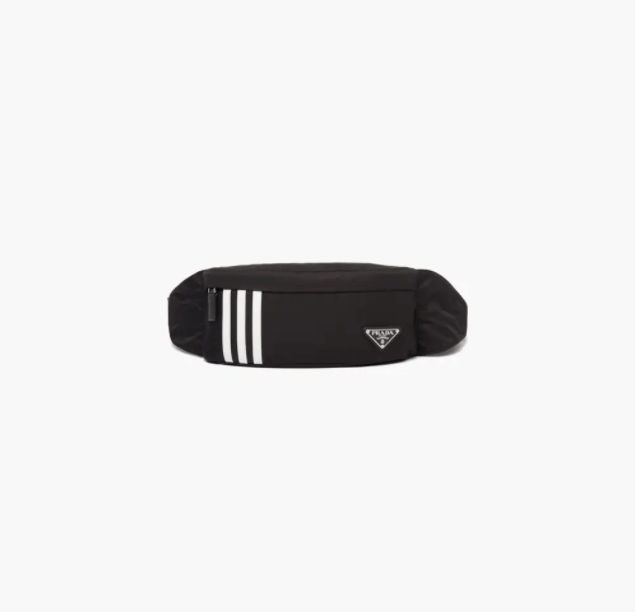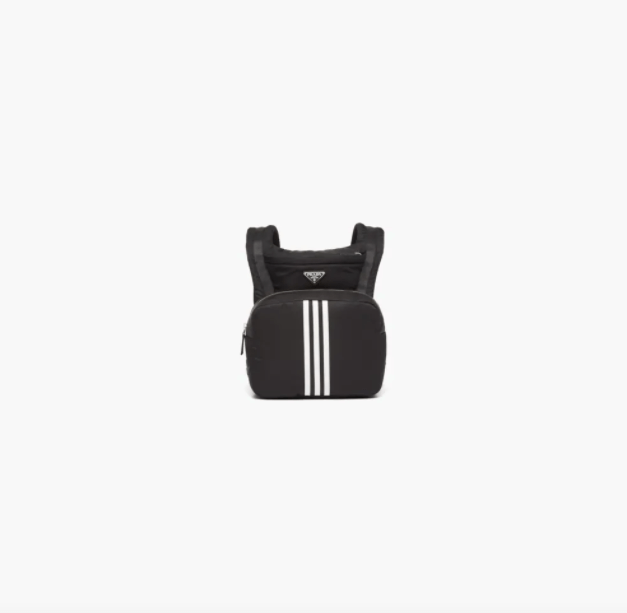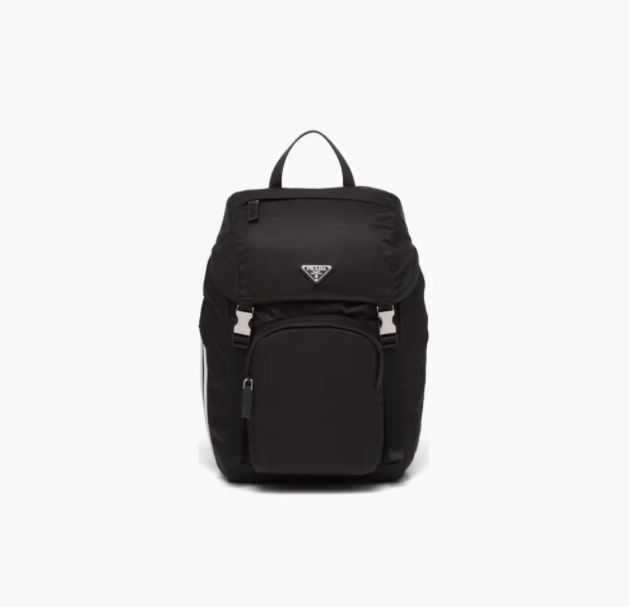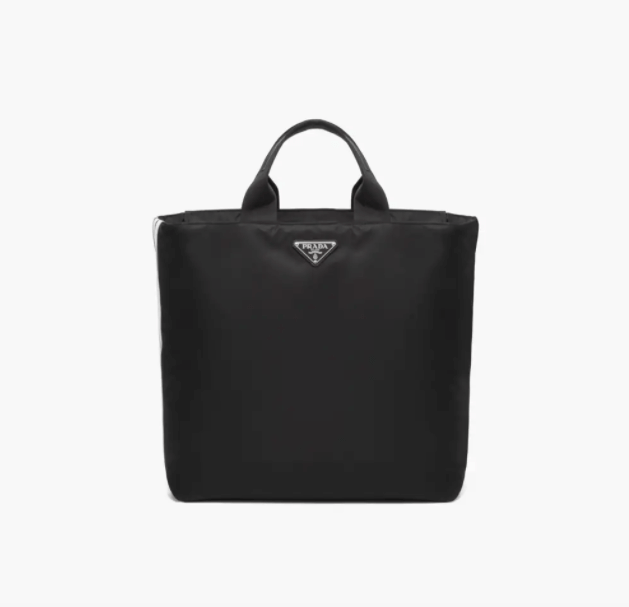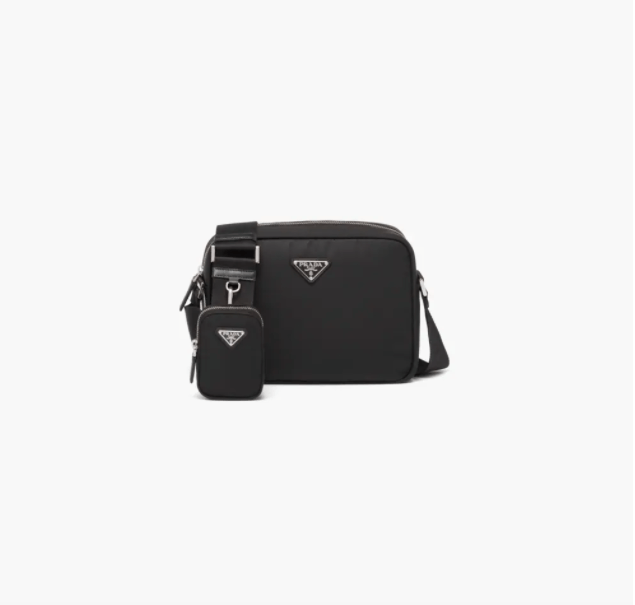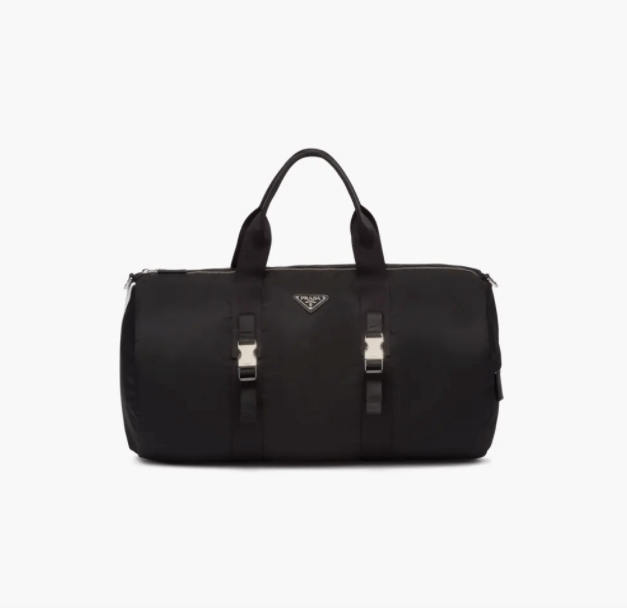 The Adidas for Prada Re-Nylon collection will drop globally starting Jan. 13, 2022. See all the pieces here.