IN PHOTOS: 8 times Michael B. Jordan proved why he is the sexiest man alive (even with clothes on)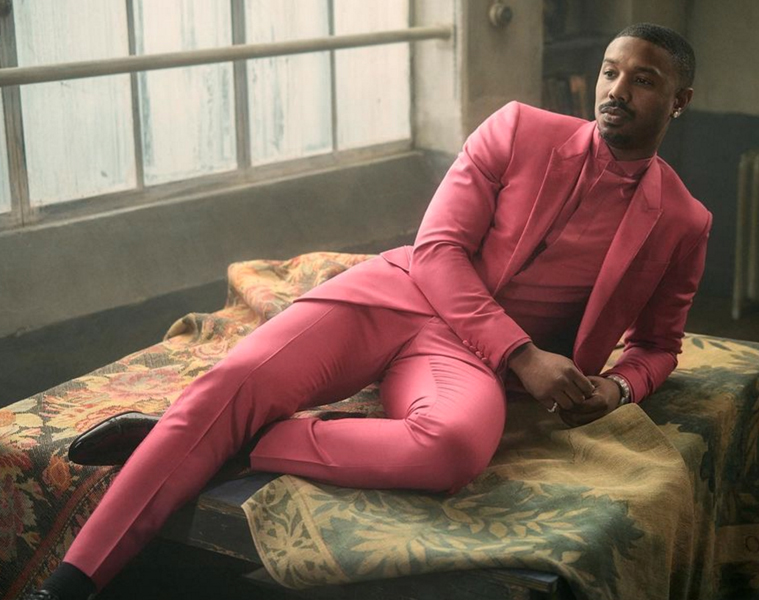 People
magazine has just announced their annual 'Sexiest Man Alive' list and this year, they're crowning no other than, Michael B. Jordan (MJB) as the finest man of them all! We all know how great MBJ's physique is (we stan him a #fitnessgoals), but have you been giving him enough credit for his personal style? The ultimate 
Black Panther
 villain actually tops our best-dressed list year after year.
Take some inspiration from his red carpet and streetstyle looks for Erik Killmonger is a 
"fashion killa
" too!
Let's talk about how he rocked this Burberry suit at the after party of the MET Gala last year. I don't know anyone who can pull off this chained grey suit with a leather umbrella holder better than MBJ.
Jordan went for something risky with this sparkly suit from Coach at the MET Gala 2019.
Here's another knock-out suit look from MBJ. This time, a pinstripe Off-White cinched-waist suit. The design and structure of this suit works perfectly for the actor, as it accentuates his broad shoulders, narrow waist, and height.
Jordan shows how versatile he can be with his fashion with this shearling trimmed denim jacket paired with a black t-shirt and multi-pocketed trouser giving off major rugged-guy vibes, seen at the Coach summer 2020 show.
The actor's love for knits must come from the warmth it brings or the way it hugs his body. MBJ sure knows how to accentuate his body with the way he dresses up.
A crisp white shirt? He can pull-off that, too! For Malibu weekends, Jordan went for a clean and minimal look where he showed off some assets: fast car, tight waist, and broad chest.
Featured image: Michael B. Jordan's Instagram