We're Obsessing Over: The chic all-beige color trend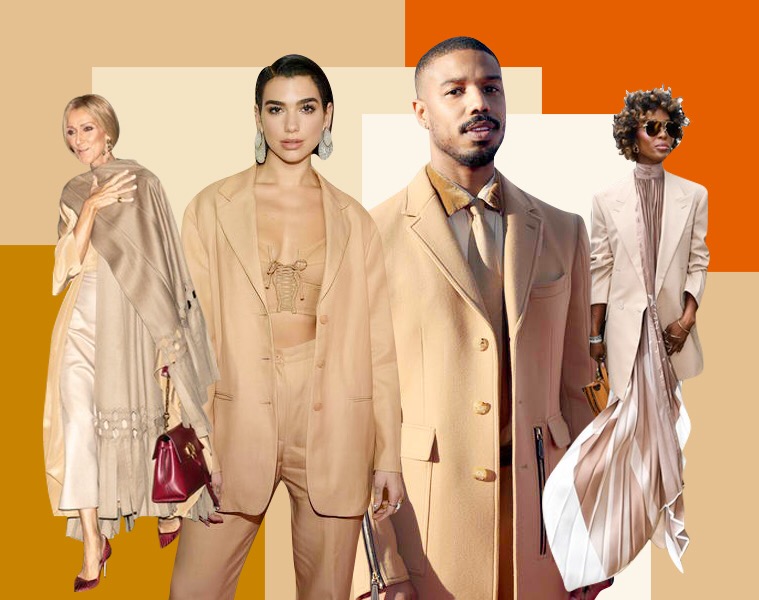 Going for a one-color look is one of the safest style techniques in the book, but let's admit it: White and black need some downtime too. So to my monochromatic fellas, hear me out: The beige color trend that emerged during the past fashion weeks has been adopted by Hollywood A-listers and style aficionados, and I can't stop scrolling through my social media feed to see who else is jumping onto the wagon.
Well, who do we have so far? Just the big names, that's who. Jennifer Lopez, Celine Dion, and Naomi Campbell have been stepping out in all-beige looks since early this year, and looking like freshly baked apple pies in the process: Both luscious and crisp, making the overall beige outfit the unprecedented summer trend for 2019.
If you are not so much of a risk-taker, then you are especially invited to try this trend. On the other hand, if you are a fellow style adventurer like me, then it's time to play around with the color's versatility. Layer different silhouettes, or wear prints atop more prints. The key is to answer the question that keeps playing in our head whenever we're faced with a dilemma: "Why not?"
Call it some favorable psychological effect but my fascination with beige has made me reach the conclusion that it is the chameleon of colors. Seen dominantly on the runways of the past three seasons, like those of Versace, Craig Green, Salvatore Ferragamo, and Burberry, and continuing on to fall/winter 2019 in the houses of Fendi, Boss, Louis Vuitton, and Dries Van Noten, beige proved that it can be both warm and cold, both dainty and utilitarian, both urban and outdoorsy. And don't even get me started rattling off all the accessible beige items that can help anyone start building their own on-trend looks, with their very own stash.
I mean, look at how beige adapted to the different styles of these celebrities:
Justin Bieber also launched his own clothing line Drew House with beige as the main color (or more accurately, the only color.)
Seriously, who would have thought we can have this much fun with this "boring" color?
All images from Getty.