Everything you need to know about Pharrell Williams' much-awaited skincare line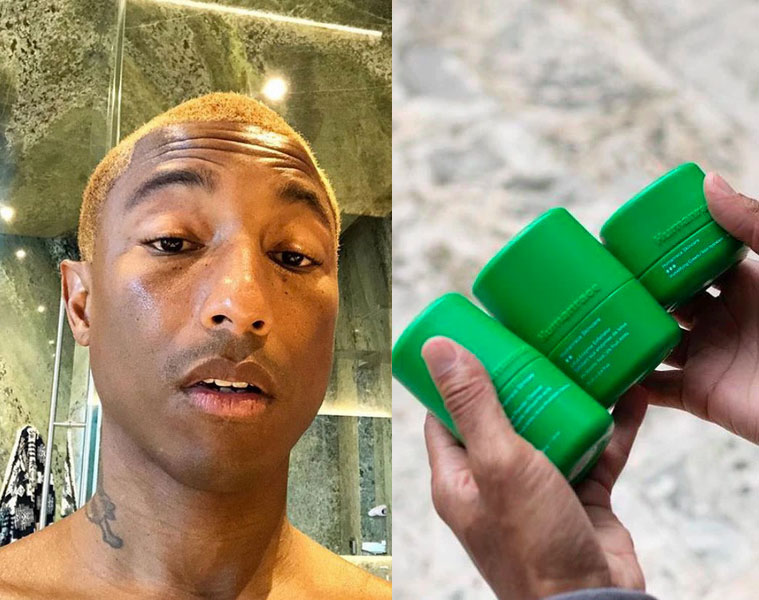 The moment has arrived: Pharrell finally reveals the secrets to his age-defying beauty and radiant appearance! Now, those vampire conspiracy theories can be put to rest as the artist, aged 47, launches his own skincare line, Humanrace.
"Humanrace Skincare doesn't differentiate by race or gender. We're creating for humans; we are all born in the same skin," Pharrell says.
Developed in collaboration with longtime dermatologist Dr. Elena Jones, Humanrace Skincare by Pharrell is a culmination of decades of research and experience in the beauty industry.
For its debut, the brand drops "The Three-Minute Facial," an all-gender, vegan, and fragrance-free trio of products. The line features the Rice Powder Cleanser ($32), Lotus Enzyme Exfoliator ($46), and Humidifying Cream ($48). A Routine Pack with all three products will be available for $100.
On its website, the brand states: "Humanrace is a universe of products and people dedicated to the pursuit of wellbeing, created and curated by Pharrell Williams. We believe that every individual has the potential to understand themselves better, and wake up everyday feeling empowered to turn good intentions into actions. Our goal is to help you in this quest."
Humanrace Skincare will be available on November 25.
Text by Rey Ilagan