Attention, Cebuano artists and designers: Find collaborators and like-minded folks at the Tropical Futures Forum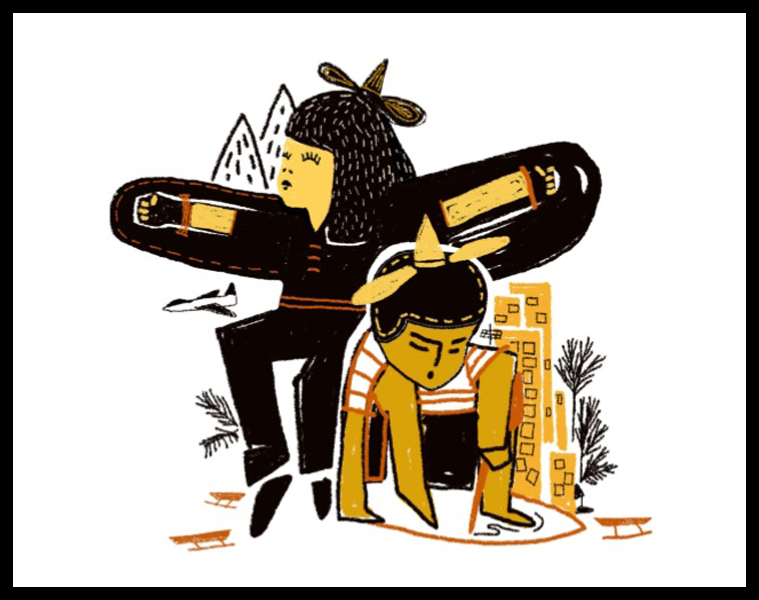 The cult of personality is more often than not a hindrance to promoting diversity, especially in the creative industry. On top of being competent, anyone dreaming of building a career also has to be savvy enough to know how to position themselves in the best, brightest, most PR-friendly light and network with the right kind of people in high places.
The Tropical Futures Forum, which will be part of this year's Cebu Design Week, aims to put the focus back on the DIY spirit. To be held on September 13 at The Company in Lahug, Cebu City's IT Park, the Tropical Futures Forum will gather 15 award-winning artists and designers to showcase and talk about design work that has influenced communities worldwide, "the kind that just says, I think this needs to be here so I would like to make it happen," describes forum organizer and speaker Mark Deutsch, who is also the co-founder of the Cebu-based design studio Happy Garaje.
The forum speakers, who come from Cebu, Manila, Singapore, New York, and Tokyo, will discuss topics regarding design's impact not just on businesses but on organizations and even governance. Some of the talks in the line-up are "Neo Tropicalism," to be given by designer, gallerist, and design researcher Chris Fussner, who is based in both New York and Singapore; "Communication Design amidst a Volatile World" by Motoki Koitabashi, an entrepreneur and designer from Yamagata, Japan; and "Bootstrapping creative events" by Pawn Press & Records Cebu founder Erik Tuban.
Aside from the talks, there will also be a screening of the film Kusama: Infinity by Yayoi Kusama, presented by Felix Ng and A Design Film Festival, which was started by the Singaporean design studio Anonymous in 2010; the all-women graphic design exhibit Look Here, curated by artist, writer, and designer Dang Sering; and a portfolio review by designer and illustrator Dan Matutina and the Plus 63 design studio.
Sharing sessions, to be helmed by the Designers in Residence program Door To Asia, will be open as well to businesses and organizations facing design obstacles when it comes to effective branding.
"A long time ago, we heard about this person who started a film festival by taking a projector around basketball courts and showing movies that way. That's pretty cool; we never got to meet him, though," Deutsch shares. That's the kind of DIY spark that the Tropical Futures Forum hopes to generate, especially among small and independent artist groups looking to serve an existing need.
See Also
Tickets to the Tropical Futures Forum are available at Php1,900 for professionals and Php1,000 for students.
To register and to view the list of speakers, visit the Tropical Futures Forum website.