Learn design techniques from Architect Gian Borlongan's TikToks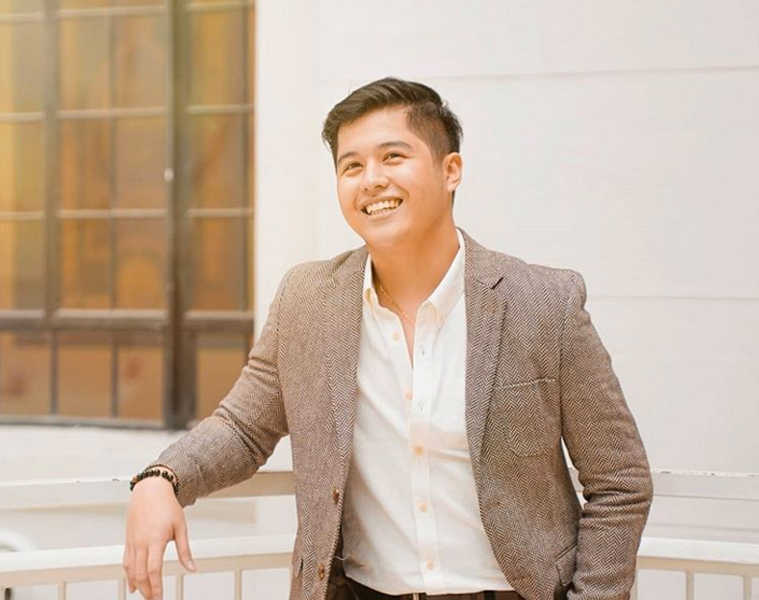 Whether you need help with your poster, website, or architecture in general, Gian Borlongan has got you covered. Registered and licensed architect and plumbing engineer, Borlongan uses his Tiktok platform to share a series of designs and show his processes like sketching, shading, coloring, and the use of software to create his art. The University of Santo Tomas graduate also posted a series of "Arki-Text" entries where he answers his followers' architecture-related queries, like items to consider in building a house. If you're in need of an online portfolio, you can also view an entry wherein he shows how he created his DIY website.
https://www.instagram.com/p/CAU2tGungI7/
This VIVA artist has always been into design, winning editorial cartooning awards in grade school and secondary school. When he went to college, he leveled up and received awards in architectural design, "I got first honorable mention, and two first place awards on Architectural Design Competitions. I learned a lot about design in college as we have subjects on Theories of Architecture, Visual Technique and Architectural Design," he shares. Solidifying his skills in architecture, Borlongan has also developed skills in Digital Arts, creating posters and video promotions through organizations in his college. "I just learned Photoshop as I wrote my thesis. After that, I saw the great power behind that software. Even after college, as an architect, I continue using it for organizational projects. There are different positions to apply to as an architect. You could be a Project Manager, Technical Design Architect, etc. My first work after graduating is as a Design Architect, and through this experience I met colleagues who influenced my designs, not just architecturally but design-wise in general. You can't improve your skills overnight, it's a process, even up until now I'm still learning."
With this in mind, we caught up with him, asking how he likes to create when it comes to his TikTok entries.
What made you decide to do a Let's Create series?
Let's Create series is a product of me being busy with my work, yet I would like to do some content for TikTok. So, why not show my workflow to my followers and watchers as it could inspire them to explore design, and take a look at the work that I made?  I also want to share the software that I used in creating those designs, and they could also make recommendations on what to use. Currently, my posts have great feedback, but that's just the start. I am planning to share my workflow, architectural walkthrough videos, and photo rendering. Overall it's a product of my work with ViGion Studios on video editing, graphic arts and architectural design in every aspect. The Let's Create Series can be seen on TikTok through hashtag #ViGionStudios.
What type of your content gets the most engagement?
A lot of my content that shares insights with   people has a good level of audience engagement. The Let's Create series under #ViGionStudios also has great engagement on Tiktok. I created #FilipiKNOWS because I love Philippine History and Geography. I talk about the Philippines, from its name, to the flag and the richest cities (which has the most likes and most views). I also created #ArkiTEXT, which is a series about me as an architect. I share my insights and design strategies, treat the watchers AS clientS, and present design considerations for a dream house. Lastly, I post Motivational Videos through #LifeCents. Why not use my reach to inspire and uplift those who are down? We may not experience the same things, but in the end I can touch people's lives.
What can we expect more in your coming entries?
I would continue doing thevsame things, but  I would like to share more of my workflow as a designer – not just as an architect but overall as a creative individual. Design has a wide range, but I would like to touch the basics firsr, helping my followers or even watchers learn more about colors, texts, and  the composition of design elements.
TikTok really is a great platform to share things. It depends on a creator on how they use the short video content, but in a matter of seconds you can inspire others with just doing what you love.
For more design entries, follow Gian on Instagram