We're Obsessing Over: The Queen of Self-Love Bops, Lizzo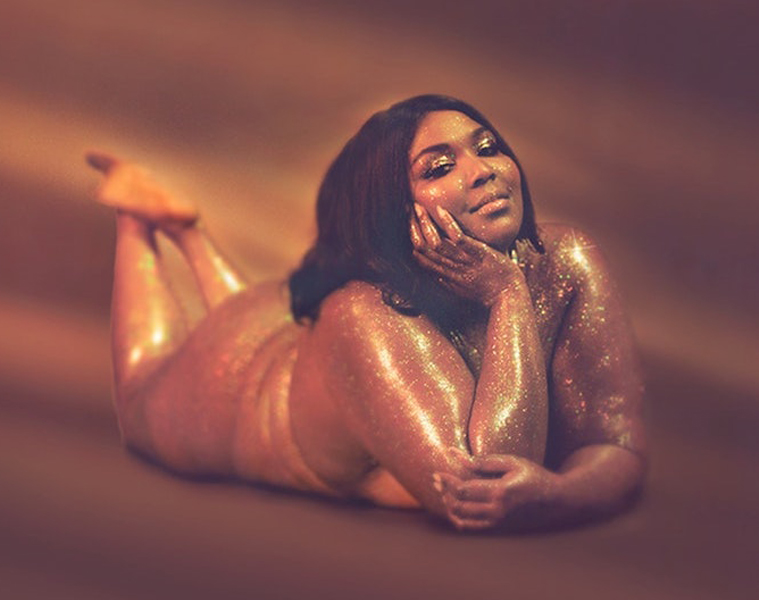 When I first saw her on MTV a few months ago, I told my friends, "She's gonna happen." And now, she's here. Meet the ripest, juiciest peach in music, Lizzo.
https://www.instagram.com/p/ByftG6hBnyQ/
(We've actually complained before why Lizzo wasn't getting the acclaim she rightfully deserves, and are glad she's achieving more mainstream success now. – Ed)
 It was the '80s-inspired music video for her single "Juice" that first caught my attention. The fun dance steps and Lizzo's sassiness got me hooked and had me tapping my foot to the beat.
A singer, a rapper, a flutist, and an actress, Lizzo released her first album Lizzobangers in 2013. In 2017, she released Truth Hurts, but the lack of attention it got made her almost drop her dreams of becoming a recording artist. Good thing she didn't, because Truth Hurts is getting a resurgence, thanks to Lizzo's rise. In fact, the two-year old stand-alone single is doing so good, it might get nominations for music awards in 2020 according to Billboard.
What I like about Lizzo is not only is her music great-sounding but also full of self-loving positivity. "Juice" is the best example, where she encourages others to feel the same way: "If I'm shinin', everybody gonna shine (yeah, I'm goals)/ I was born like this, don't even gotta try (now you know)." She's telling everyone that if she can be fabulous the way she is ("No I'm not a snack at all/ Baby I'm a whole damn meal"), so can the rest of us, and it feels good to be encouraged in a way that doesn't have us trying to be like someone else.
https://www.instagram.com/p/Bxk1BfGnhcd/
Another song that makes me sing my lungs out is "Truth Hurts," and I'm not alone in feeling that way. "Why are men great 'til they gotta be great?" "I just took a DNA test turns out I'm a 100 percent that bitch." During the BET Awards earlier this year, Lizzo performed that chart-topping song while standing on a huge wedding cake, as if she were marrying herself. She sang her heart out, twerked in here wedding swimsuit, played the flute, and she got Rihanna's seal of approval (see 2:30), whom Lizzo got standing up and bopping.
Another song that I jam to is "Good As Hell," from her 2016 album Coconut Oil, which outlines a self-care plan of action: "'Coz he don't love you anymore/ just walk your fine ass out the door/ And do your hair toss/ Check my nails/ Baby how you feelin'? (Feelin' good as hell!)" Whenever we're blinded by heartbreak, we tend to forget how valuable we are, and Lizzo is here to remind us of that.
Two more Lizzo songs that get the most play in my playlist right now are "Boys," where she sings about her love for different kinds of boys, and the thicc girls' anthem "Tempo" featuring the one and only Missy Elliot.
My obsession with Lizzo goes beyond her music. She has long wanted to play Ursula in the  Little Mermaid live action remake and even "auditioned" for the role by posting a clip of herself singing "Poor Unfortunate Souls" on Twitter, but we now know that the role is now going to Melissa McCarthy. I'll just have to wait for Hustlers to come to local screens, where I'll be sure to see her.
Because Lizzo makes me feel good, I'm leaving you with another feel-good video. It's so cute it will make you say "Aww," while wanting to learn the dance steps too.
https://www.instagram.com/p/ByYQ772g-Qx/
Header image from The Anthem