Add sounds to your pictures with this teeny-tiny handy new Instax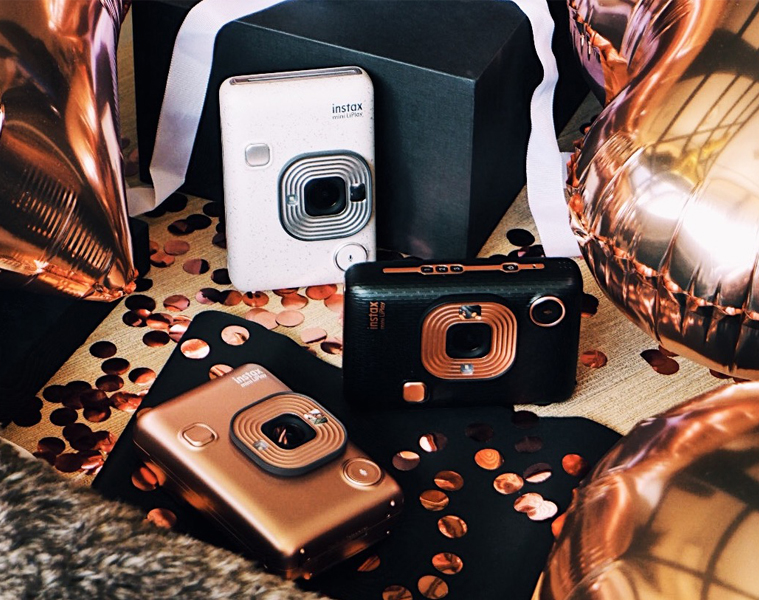 The Instax series of instant cameras, launched in Japan in 1998, has enjoyed global popularity since it first hit the market and has sold 45 million Instax units in over 100 countries around the world.
Twenty-one years since its debut, Fujifilm has released another hybrid instant camera, the Instax Mini LiPlay. The latest addition to the Instax lineup, it supports credit card-sized film and allows users to enjoy photo prints on the spot. The camera's main unit is the smallest and most lightweight in the history of the Instax series, and it allows users to review the captured photos via the 2.7-inch LCD monitor placed at the back.
On top of that, the Mini LiPlay has a "Sound" function that can record up to 10 seconds of audio, which it then converts into a QR code that gets added to the chosen photo for printed. The audio can be replayed by scanning the printed QR code with a smartphone.
The camera also features the Direct Print function, which transfers a photo taken with a smartphone to the Mini LiPlay for printing, and the Remote Shooting function that lets users release the camera shutter via smartphone for a wider background.
https://www.instagram.com/p/B1Y2h7bFWhr/
The Instax Mini LiPlay, Php9,999, comes in stone white, elegant black, and blush gold and is sold with a microSD card and a pack of film. Follow Fujifilm Instax on Instagram.