Now on exhibit: The Ateneo Art Awards 2019 shortlist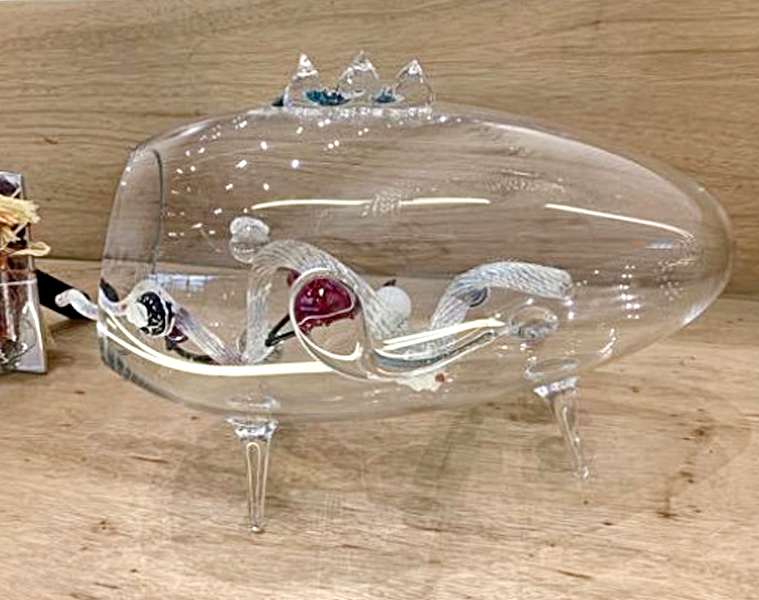 Now on its 16th year, the Ateneo Art Gallery and its partner institutions continue to give recognition to contemporary artists and art writers through the annual Ateneo Art Awards. AAG had presented the newest batch of shortlisted artists and writers last month, and the public can now view an exhibit of their works until October 27. It occupies four exhibition spaces in the AAG: the Fredesvinda Almeda Consunji Gallery. the Ambeth R. Ocampo Gallery, the Elizabeth Gokongwei Gallery, and the Alicia P. Lorenzo Gallery.
In the shortlist for the Fernando Zóbel Prizes for Visual Art are Zean Cabangis (Somewhere, Anywhere), Lesley-Ann Cao (The hand, the secretary, a landscape), Keb Cerda (Super Nardo: False Profits), Ronyel Compra (Lutâ: Imprint of Lola Masyang's House in Forest for the Trees), Doktor Karayom (Isla Inip in 2018 Thirteen Artists Awards), JC Jacinto (A Crack in Everything), Lilianna Manahan (Frame in The Garden of Earthly Delights), Krista Nogueras (Lake Predicament), Archie Oclos (Lupang Hinirang in 2018 Thirteen Artists Awards), Henrielle Baltazar Pagkalingawan (Timestamps), Jel Suarez (object reader), and Costantino Zicarelli (Years of Dust Will Build A Mountain).
Three winners will be selected and made eligible for international artist residency grants funded by AAG and its partner institutions: La Trobe University in Bendigo, Australia; Artesan Gallery + Studio in Singapore; and Liverpool Hope University in the United Kingdom. Another artist will also be the recipient of the Ateneo Art Awards-Embassy of Italy Purchase Prize, with their works displayed at the Italian embassy's headquarters.
As for the Purita Kalaw-Ledesma Orizes in Art Criticism, in the shortlist are John Alexis Balaguer ("Everywhere is Here: The Museum as Heterotopia in Mark Lewis Higgins' Gold in Our Veins" for Gold in Our Veins: Mark Lewis Higgins, Ayala Museum), Janina Gwen Bautista ("'Nasaan Ka Na, Mara-Bini? ' Drawing Out Women and Comics Out of the Periphery" for Nasaan Ka Na, Mara-Bini? Francisco V Caching Centennial Exhibition, the Cultural Center of the Philippines), Jeckree Mission ("A Confrontation with Gendered Bodies in Southeast Asia" for Gendered Bodies in Southeast Asia at the Metropolitan Museum of Manila), and Mariah Reodica ("Saltwater Trajectories: Bisan Tubig Di Magbalon" and "Viva Excon as Cartographer" for Bisan Tubig Di Magbalon (Don't Even Bring Water) at Viva Excon Capiz 2018).
The Ateneo Art Awards 2019 awarding ceremony will be held on August 18 at the Suthira B Zalamea Lobby, Soledad V Pangilinan Arts Wing in Areté at the Ateneo de Manila University.
For more information, visit the Ateneo Art Gallery website.
All images from the Ateneo Art Gallery.