Go art-seeing when in Tagaytay at Taal Vista Hotel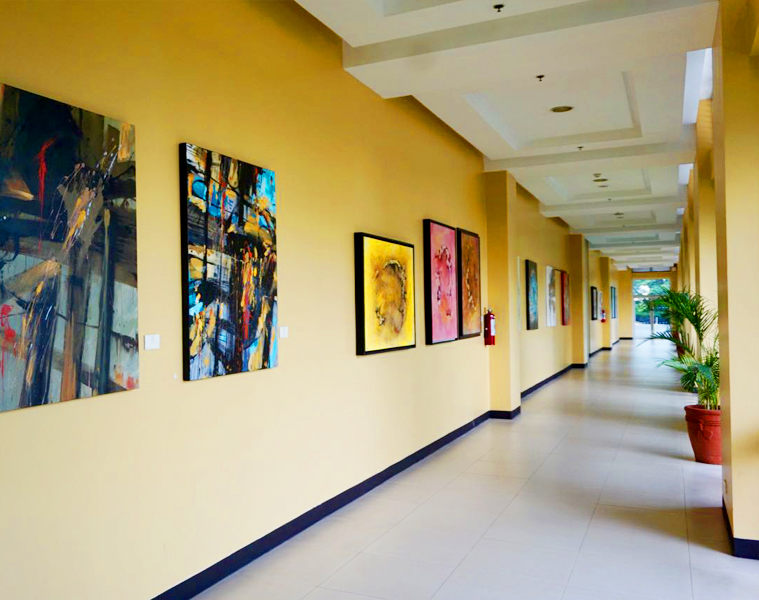 Taal Vista Hotel is currently running its second edition of "Art for Always," a series of exhibitions that the hotel initiated during the second quarter of this year. This current edition is aimed at promoting local Filipino artists and their works.
We know the many activities one can enjoy when one decides to go up north to Tagaytay. Number one is to simply savor the colder climate, second is to down a bowl of bulalo, and next can be anything between checking out the Taal Volcano from either a distance or up close, hopping on some theme park rides, visiting a couple of chapels, and discovering new restaurants and dishes that will make you write a mental note to go back. Also part of that list is to go art museum-hopping. And while there are lots of museums in Tagaytay that you can go around to to see art, we know somewhere that is very close to other places you need to visit. Or better, it's in your hotel.
"The Art for Always art exhibition is part of the 80th anniversary campaign of the hotel,"  says Michael Sagaran, marketing head of Taal Vista Hotel. "The objective is to help promote local talents, particularly by giving up-and-coming artists a venue to showcase their talents and attract a wider reach."
With the help of curator Nes Jardin, the hotel chose artists for the exhibition by checking their level of creativity and how detailed their pieces are. The artist line-up include Josep Pascual, Jayson Muring, Meneline Wong, Lara Latosa, Fitz Herrera, Ritche Yee, Jay Ragma, Dinan Pitas, and Michael Pastorizo.
The hallway going to the Ballroom was turned into a gallery where sunlight perfectly gives light to the pieces on the walls. If you find something you like, you can purchase it by contacting the hotel. Price range of individual pieces go from Php60,000 to Php100,000, with average size of 3ft x 4 ft.
In the spirit of continuously promoting local talents, Taal Vista Hotel is planning to make these exhibitions a year-round activity for the hotel. It looks like we found a new place in Tagaytay to get a good dosage of contemporary art.
The "Art for Always" Abstract View Group Exhibit is running until November 6, and admission is free. For inquiries, you may contact Michael Sagaran at michael.sagaran@taalvistahotel.com, or Sheena Pelaez at sheena.pelaez@taalvistahotel.com.