This new combo will have you filled up and cooled down during Lent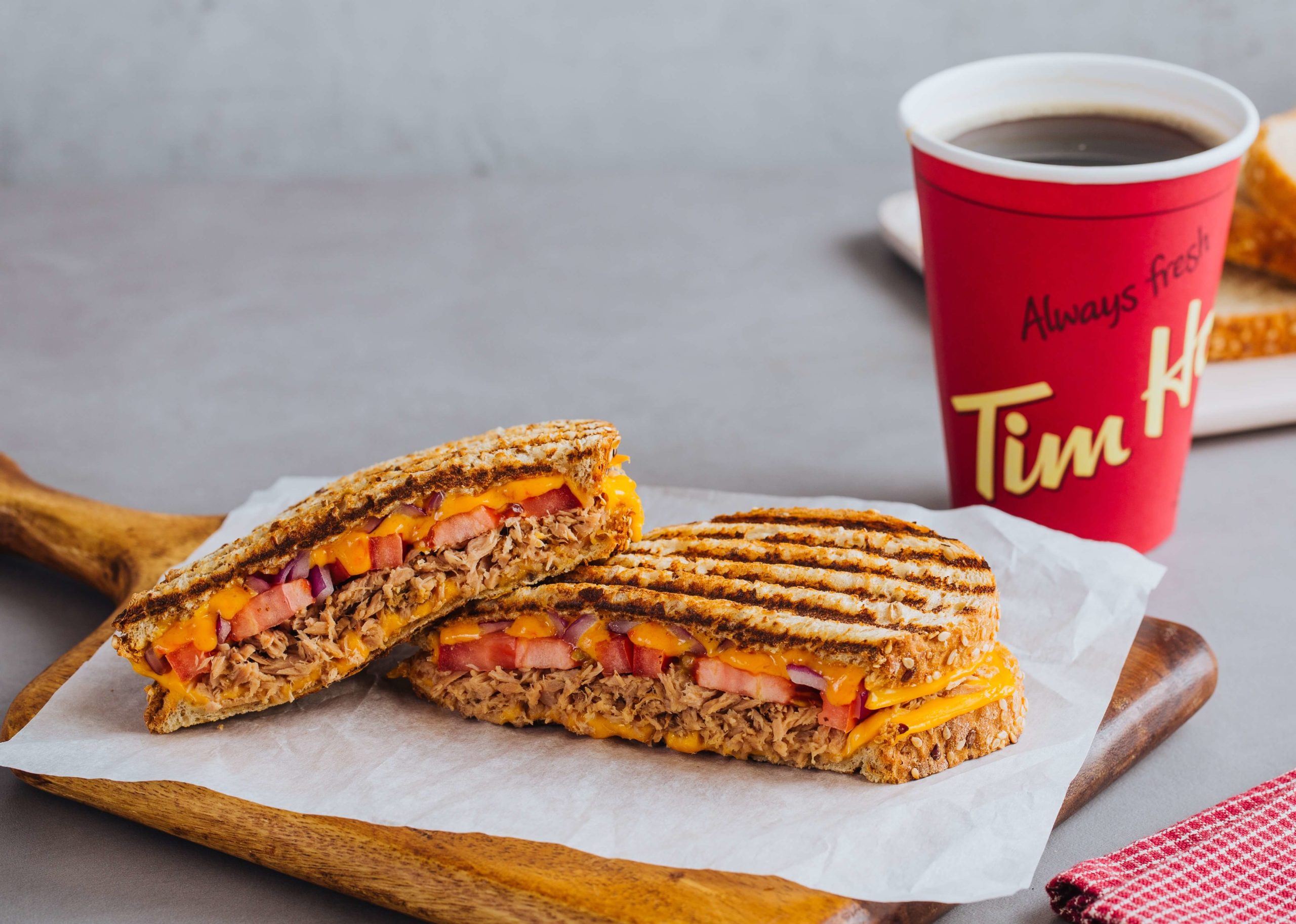 If it has been a yearly tradition for you to give up some of your favorite things—certain dishes and drinks, in particular—then here's a new combo to keep in mind as you adjust to a lighter, less indulgent, but still tasty Lenten diet.
Served on multi-grain bread, Tim Hortons' Tuna Melt Sandwich is a filling dish that can make giving up on meat easier. Served in the style of a grilled cheese panini, it comes with melted cheddar cheese, tomatoes, onion slices, and generous chunks of tuna.
A meal in itself, this sandwich can be enjoyed with Tim Hortons' new Fizz Coolers that wake up the palate in a way that not even coffee can do. Perfect for those who have decided to give up their daily iced coffee for Lent, the Fizz Coolers come in three unique flavors: Strawberry Mint Fizz, Grapefruit Lychee Fizz, and Golden Pear Apple Fizz. Cool and refreshing, these lemon-based concoctions have just the right amount of tartness to wake up your taste buds and balance the sweetness of the fruit syrups.
Enjoy these new seasonal offers together or with other Tim Hortons combinations, but make that trip quick because they'll be available for a limited time only: the Tuna Melt Sandwich until May 31 and the Fizz Coolers until April 30.
The Tuna Melt Sandwich is available at all Tim Hortons branches for lunch and dinner, priced at Php175 a la carte and Php275 as a combo meal. The Fizz Coolers are available at all Tim Hortons branches and priced at Php120 (small), Php135 (medium), and Php150 (large).