Honey pairing is a thing—one that's healthy and easy to do at home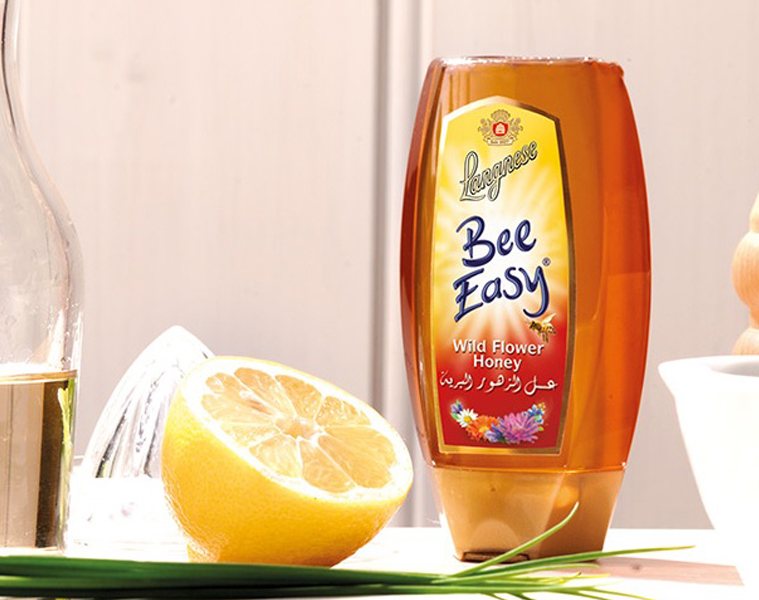 Who knew honey could be as nuanced as wine? With the general public so used to the one-note sweetness of high-fructose corn syrup that is found in so many food products in the market, we've been missing out on the different kinds of flavor profiles that honey offers.
German brand Langnese Honey, which has been available in the Philippine market since 2017, is showing local shoppers the many ways that the so-called liquid gold can be enjoyed. Much like how wine pairing reveals the delights that the right combination of food and drink can bring, so does adding the right kind of honey to a dish. Plus, with Langnese known for its high-quality, raw, unfiltered, and residual-free honey that passes the strict European Union food standards, the brand is also teaching the local palate how pure honey—produced by healthy bees and undiluted with sweeteners and excess moisture—tastes and feels on the tongue.
Breakfast lovers can enjoy their pancakes, cereal, French toast, oatmeal, and cut fruits with Acacia Honey, a monofloral variant with a subtle pleasant sweetness.
Those who love to cook and bake can make delicious experiments in the kitchen with the intense Wild Flower Honey that can be used to marinade meats and give a caramelized glaze to vegetables.
Vinaigrettes and salad dressings can be infused with some bright floral sweetness with the Wild Lavender Honey.
Desserts can be made healthier with the tangy, full-bodied flavor of the dark Black Forest Honey, which is a natural health supplement on its own.
A popular favorite among Langnese's honey selection, the Golden Clear Honey is great for making that cup of tea or coffee sweeter and smoother.
Further proof of Langnese Honey's potential as a replacement for the usual, less healthy white sugar: The Wholesome Table, the restaurant known for going a few steps further in making tasty mealtime favorites (including pork chops!) healthier and better for the body, has been using Langnese to sweeten its dishes. So why not add some pure honey goodness to your own kitchen creations?
Langenese Honey is distributed in the Philippines by Fly Ace Corporation. All Langnese Honey flavors are available in 250g. and 500g. no-drip bottles in supermarkets nationwide. Visit their website and the Langnese Honey Philippines Facebook and Instagram accounts.