Grooming trends that helped our 2018 glow-up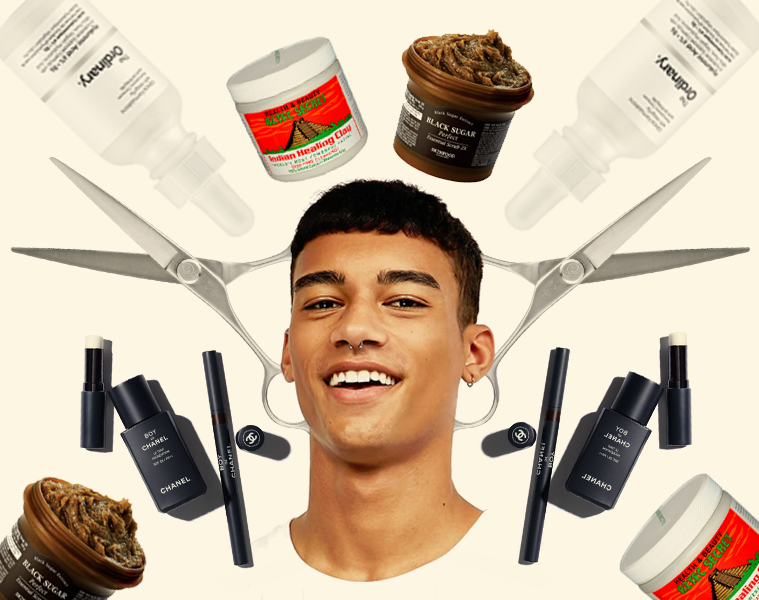 Just like fashion, grooming is on an ongoing evolution. And in the thick of the age of social media, people are even more concerned about how they look, given the number of selfies that flood everyone's feeds. What looks good now, though, may no longer be so good-looking in just a few years. So which looks were a hit this year? We list the grooming products and techniques that have helped us look "extra" in 2018.
Makeup for men
We've talked about the importance of concealers to men to help them battle eye bags, acne, and other impurities in the skin, and how much clear-looking skin could contribute to one's confidence. We've also talked about how a bit of makeup can get a guy looking photo shoot-ready. Makeup for men is a growing industry, with Chanel launching Boy de Chanel, which is a sparse yet complete line of maquillage for all of men's grooming needs: matte foundation, brow and facial hair pencils, and an invisible lip balm. Now there's no more reason for guys to show up looking unprepared.
Glass skin
With the continued popularity of K-drama and K-pop is the continued reign of K-beauty; Innisfree just opened its first Manila store, which guarantees that the K-beauty train isn't stopping anytime soon. And it really isn't, given how we—yes, including me—are obsessed about achieving that smooth, luminous glass skin. A look that is more about skincare than piling on makeup, glass skin is all about a translucent, healthy, and glass-like complexion that is achieved basically through cleansing, masking, exfoliating, toning, and hydration.
Hyaluronic acid
The key ingredient of every trendy anti-ageing product this year is hyaluronic acid. Known for offering multiple benefits, such as plumper skin and reduced wrinkles, fine lines, sunspots, and dark spots, it has been the ingredient to look for when buying skincare products. Cult favorite The Ordinary, despite its problematic founder Brandon Truaxe, has its own very popular bottle of pure, vegan, silicone-, oil-, alcohol-, and water-free hyaluronic acid. But no matter what brand you go for, you simply cannot count this ingredient out if you're going for the glass skin look.
Face masks
Another skincare step that boomed this year was everyone's need for face masks. From brightening one's complexion and clearing acne to hydrating the skin, there's a face mask for everyone's skincare concern. More than a few of us even fell in line at the nearest Healthy Options store just to get our hands on a jar of the Aztec Secret Indian Healing Clay mask, which is worth the wait list due to its effectiveness;  just ignore the feet-like smell. Oh, the things we endure just to look good.
The cropped fringe
Who's gonna end the year with a bang? Probably our Street Dapper King alumnus Thirdy Ravena and his cropped fringe! This hair trend has both its pros and cons: On one hand, it's not something everybody can rock because it's a little edgy, but on the other hand, this haircut is not hard to maintain because it requires little to no upkeep at all; just a little pomade and some finger combing would already do. We've seen the whole man bun thing come to an end a while back, so the question know is how long is this hairstyle's popularity gonna last? Are we extending the crop or giving it soon a chop?
Header art by Angelo Manalo. Model photo from Fashion Beans.
.