Meet the choreographer behind Ballet Manila's much-awaited original production Ibong Adarna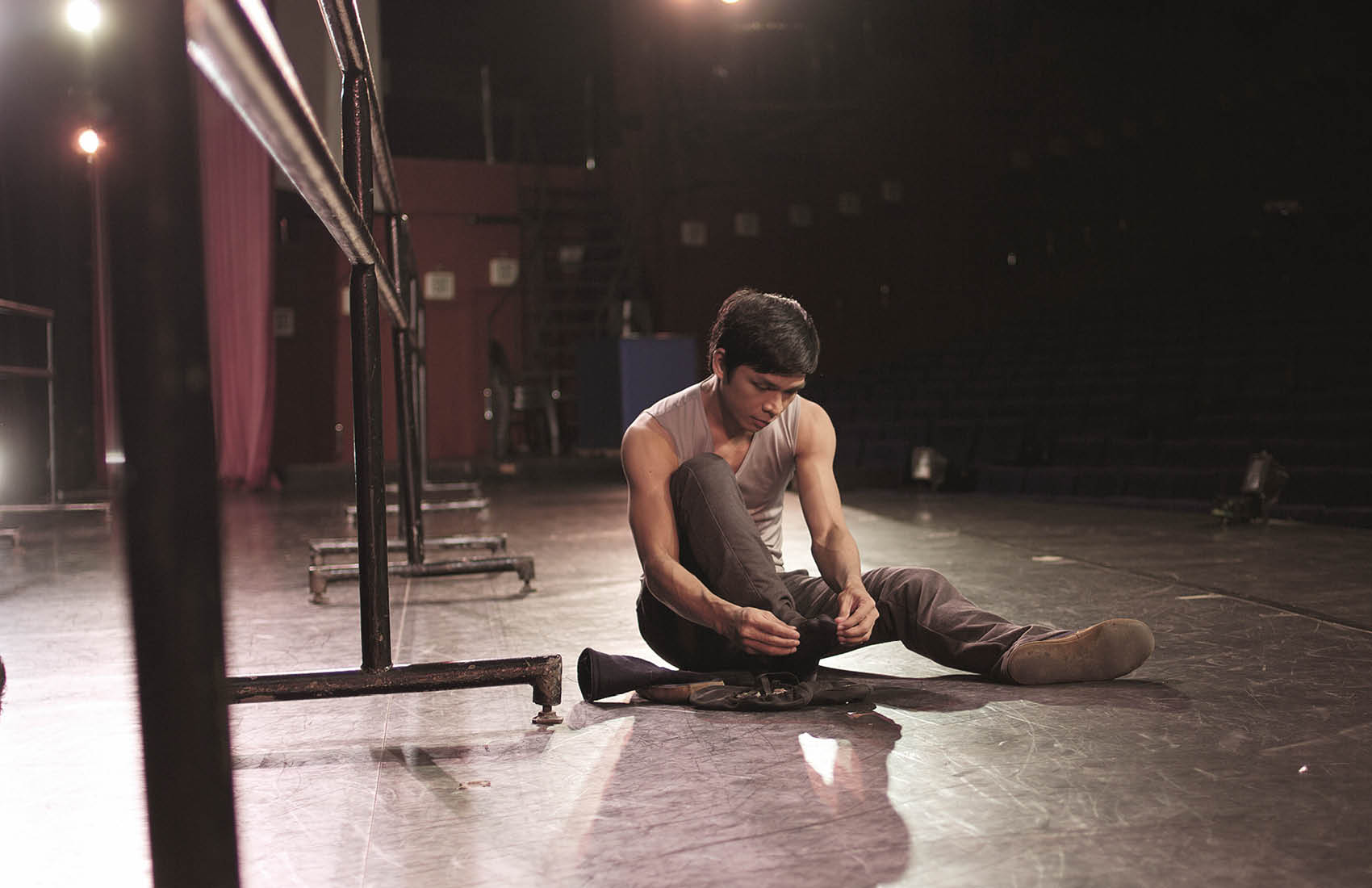 He has been with Ballet Manila for more than 15 years, and this month, an original Ballet Manila production featuring his choreography will finally make its world premiere.
Principal dancer Gerardo Francisco has been choreographing short pieces for Ballet Manila since he first joined the company, starting with performances for modern ballet competitions then collaborating with other choreographers for full-length ballets. In 2008, his "Bulag, Pipi at Bingi" piece was awarded Best Choreography at the National Music Competitions for Young Artists (Senior Division), then the following year, another one of his original works, "Balikbayan (OFW)," won first place at the Wifi Body New Choreographers Competition.
Come August 26, Ibong Adarna, Francisco's first full-length ballet as a choreographer, will be the opening show of Flights of Fantasy, Ballet Manila's 22nd performance season. Set in the magical kingdom of Berbanya, it is the classic Filipino tale of a mythical bird with a healing voice and the three princes who each embark on a quest to capture it to cure their ailing father. Featuring West End's Gia Macuja Atchison as the voice of Ibong Adarna, who will be played onstage alternately by Ballet Manila principal dancer Katherine Barkman and soloist Abigail Oliveiro, Ibong Adarna will also showcase music by Diwa de Leon, set and costume design by the Make It Happen workshop, and a script by Angela Blardony Ureta.
Ibong Adarna was two years in the making. Chosen by Francisco for its familiarity to local culture, for the show, he particularly focuses on the search for the fabled bird and follows the tale to its happy conclusion, with the king of Berbanya healed.
"In the process of conceptualizing [the choreography], I also wanted to explore," he tells Garage. "Aside from traveling and performing abroad and witnessing different dance cultures, I usually also go out of the house–dragging the whole family with me–and attend certain events to get ideas." Watching his son play soccer was one of his serendipitous creative sources. "There were [foot] tricks the players were doing that I was able to turn into dance steps."
On top of dancing and creating choreography, Francisco was also kept busy collaborating with other creatives. "It was a chaotic two years, but since I love what I do, it was easier for me to express my ideas," he says. "It was easy to work with the production and costume design teams. Aside from being my wife's high school classmates at the Philippine High School for the Arts, they've also worked with me in producing 'Pista' and 'Palasyo ng mga Duwende' for Ballet Manila's seasonal show."
As for the dancers, Francisco was meticulous with casting the right people. "I wanted to make sure that they match the personality of the character [they're going to play] so it'd be easier for them to portray."
Not all dancers can be choreographers, and vice versa; frequent Ballet Manila collaborator Martin Lawrence (Rebel, Aria) has admitted he's of the latter breed. But Francisco has the gift for both, and Ballet Manila CEO and artistic director Lisa Macuja-Elizalde says he was her only choice to create Ibong Adarna. "He knows the company inside and out, and it was definitely time to give him this project," she tells Garage.
Herself a dancer/choreographer, Macuja-Elizalde encourages the dancers in her company to try their hand at working from behind the scenes. "Some are naturally inclined, others need to be pushed into it, while others just don't have the calling; it's a gift, I think," she opines. "And it's part of becoming passionate about another aspect of your art."
Macuja-Elizalde herself turned to choreography out of need, especially during the earlier days of her ballet company. "The School of Ballet Manila needed pieces for our student recitals so I started creating for our students, then it just developed to the company. Now, I'm a choreographer inspired by the story I want to tell onstage, [like with] last [season's] Cinderella and this season's Snow White."
Francisco also sees being a choreographer as a form of extending his dancing career. "I was already choreographing short pieces for our school events, parties, and festivals back in high school, but I made that big leap when I saw dance in the professional setting. I suddenly realized that the life of a dancer is very short. You never know what will happen to you: you may be dancing today, but that might not necessarily be the case tomorrow. I have a family to feed and I need to have a fallback just in case I wouldn't be able to dance anymore."
"When it comes to discipline, it is almost the same for both dancing and choreographing," he continues. "You instill the same principle whether you are dancing or creating a dance. You have to be focused, you have to have the passion for what you are doing, and you have to be prepared physically and mentally. The only difference lies in where you stand when the curtains rise."
To other dancers who might be dreaming of being more than just being "storytellers on toes," as Macuja-Elizalde poetically calls ballerinas, Francisco advises, "If you want to take that leap [towards becoming a choreographer], you should have the discipline, the passion for what you want to do, and the courage to take the risk. And yes, you should be imaginative."
Ibong Adarna makes its world premiere on August 26 at 3 pm. Other show dates are August 27 at 3 pm, September 2 at 6 pm, and September 3 at 3 pm. Visit the Ballet Manila website to buy tickets and check out the rest of the Flights of Fantasy shows.
Photographer: Ronan Capili