Adulting through home appliance shopping becomes more pleasant with the new look of the SM Appliance Center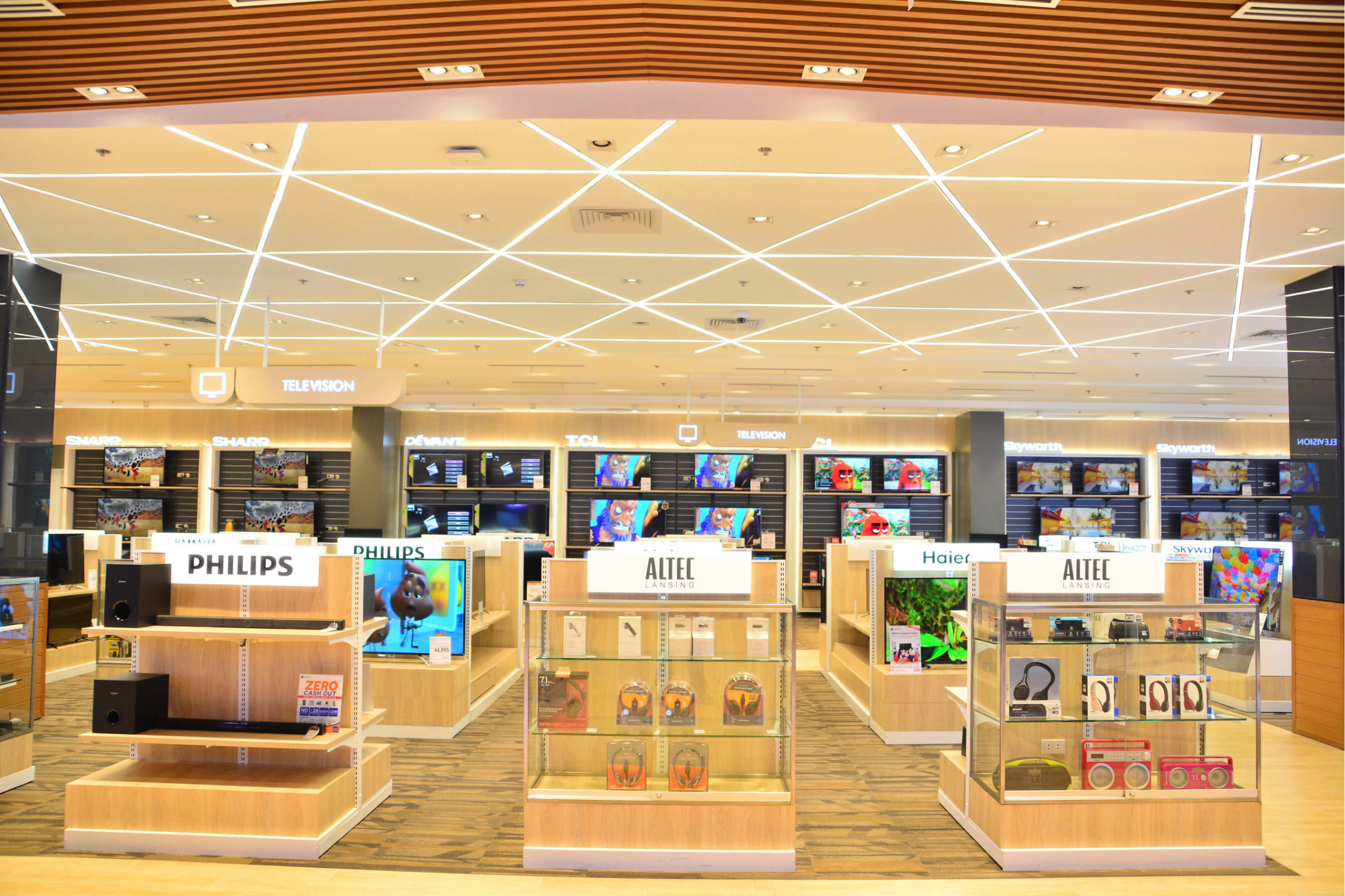 Of all the sections inside the mall, the appliance store is where we stay the shortest: we go in with a specific idea of what we need, we head to the appropriate section, we get it, we pay for it, transaction closed, exit. Sure, there were the times when we accompanied our mothers as they laboriously choose between two very similar washing machines, and they made our stay in the appliance store longer–long enough for us to be familiar with its glaring fluorescent lights, the cluttered display, and the overwhelming feeling of not knowing enough about any or all of the gadgets crammed into the floor space.
Well, SM Appliance Center is asking us to stay a little bit longer, with compelling reasons. It opened its newly renovated store at SM City Pampanga last week, the first edition of SM Appliance Center's new tip-top form. It is homey and vibrant, and not just because all of our home stuff needs are housed in it.
The new look starts right at the entrance, with the use of a warm, slatted timber finish on a sloping ceiling—kind of reminding you of a villa in the woods.
It leads to the main display area, where there's an illuminated ceiling with a geometrical pattern.
A 360-degree revolving display will catch your eye, which is difficult given the number of other gadgets presented.
The Masterchef-wannabe in you will get excited by the lifestyle kitchen set-ups, complete with refrigerators, ovens, cooking ranges, and chimney and range hoods. It's as if you can whip up a chocolate raspberry ganache right there in the store (or not, because the staff won't let you take over these showcases).
Speaking of fridges, these retro Brikk ones could either be too fun or too fancy for our kitchens. Brikk is currently exclusively available at SM Pampanga, but who knows, it may show up at your nearest SM Appliance Center.
When you're about to pay, this is what greets you: a lush green wall behind the counter, with an inviting lounge space beside it where you can take a seat and take a break from touring the whole store.
This new SM Appliance Center design will be rolled out in all SM stores nationwide. For the time being, experience it at SM City Pampanga. You might as well shop while you're there to get first dibs on some premium products, and feel more like a proper grownup in the process.