The round-up: The week in entertainment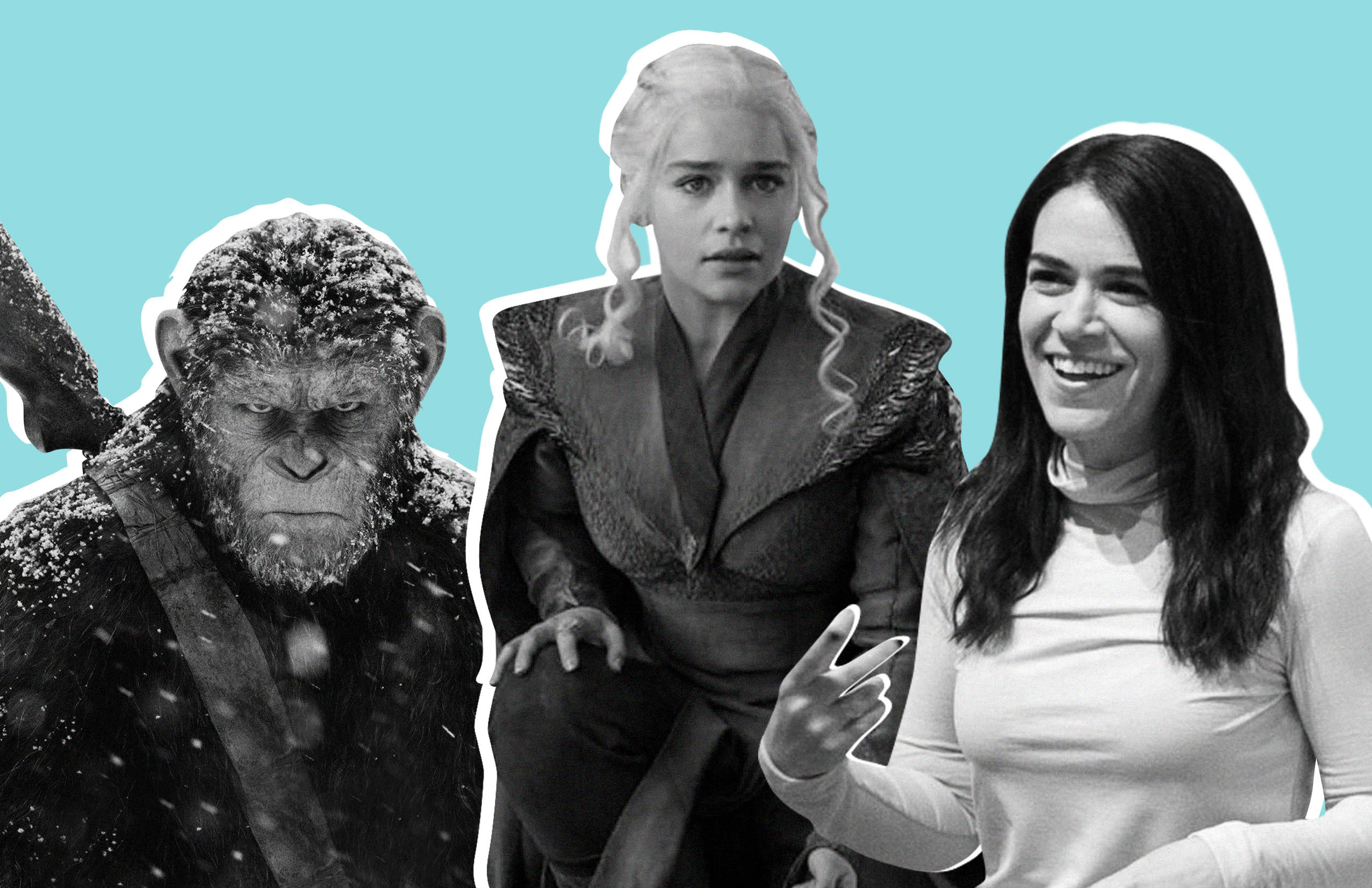 Stream: A Piece of Work
July 11 | WNYC
Confession time: here at Garage, we regularly interview artists from a variety of mediums. But as exposed as we get to art through the many amazing and creative people we meet, there are still some questions we fear are too stupid to ask out loud. Like, how could a jumbled stack of school chairs be presented in an exhibition space as a contemporary work of art?
A Piece of Work now does the asking for us. Hosted by artist and actress Abbi Jacobson (Broad City) and produced by WNYC Studios and the Museum of Modern Art (MoMA) in New York, it presents lively discussions between Jacobson and a roster of guests about some of the most confounding artworks in the world. Still scratching your head over Yoko Ono's "Cut Piece" performance? Listen to RuPaul and MoMA associate curator Thomas Lax unpack it. Unsure of how to feel about emojis being worthy of an exhibit in a museum? Get Questlove's and MoMA senior curator Paola Antonelli's takes on the issue. Even Jacobson's three-year-old niece Stella gets to share her thoughts in an upcoming episode.
"Until I started this project, I didn't realize how many questions I had, and how much I missed looking at and talking about art," Jacobson said in a statement. "Museums can be intimidating spaces, and I hope this podcast makes them more accessible."
A Piece of Work will have 10 episodes, with two released every week, and will cover not just visual art but also performance, design, everyday objects, and more. It's a great way to increase our appreciation for art–and to feel less dumb about works that we can't immediately understand.
Subscribe to A Piece of Work on Apple Podcasts and WNYC.
Catch: War for Planet of the Apes
July 12 | In local theaters
When we left them two years ago (with Dawn of the Planet of the Apes), Caesar and his human-like apes were at war with humans. But as they start to suffer heavy losses, Caesar has to grapple with his darker, baser instincts if he wants to be able to confront (and win against) the Colonel and the traitorous gorilla Red. The face-off is crucial, as its outcome will determine the fate of apes and humans alike and the future of Earth. Dun dun dunnnnnnn! The third installment of the Planet of the Apes film franchise stars Andy Serkis as Caesar, Woody Harrelson, Steve Zahn, Amiah Miller, Karin Konoval, Judy Greer, and Terry Notary. It is directed by Matt Reeves.
Read: Final Girls
July 17 | Amazon
We never take Stephen King recommendations lightly; after all, it was his blurb on the cover of Case Histories that got us introduced to the wonderful writing of Kate Atkinson. So when he decrees that Gone Girl fans will like this book, we'll take his word for it. Final Girls by Riley Sager is about the unlikely sorority of survivors from separate murder attempts. Lisa, Sam, and Quincy had never met, despite attempts from the media. But when one of them dies, the other seeks the last Final Girl out, and whatever lives they had separately built since the night they almost died get unraveled by the invisible tie that bonds them.
Watch: Game of Thrones season 7 premiere
July 16 | HBO
The penultimate season of the hit TV show is almost upon us–and we're still nowhere near reading George R.R. Martin's Winds of Winter, but Mr. Martin, you do you, boo.
Anyway, details about GoT's last season had been scarce until HBO released the titles and plot descriptions for the first three episodes just a couple of days ago. And from what we understand, things are still tense at Westeros (LBR, were they ever not?). Danaerys, Jon Snow, and the Lannisters look as if they could be facing in a three-way showdown somewhere down the road, but before that, there are revolts to be taken care of, a home to be reclaimed, a crown to hold on to at all costs, and enemies to hold off from all sides. The show's last season looks batsh*t insane, and it looks to be a great send-off to a cultural landmark that definitely had its onscreen highs and onscreen/offscreen low lows.
Listen: "Turn Up the Love"
AlunaGeorge
We send you guys off on your week with the latest single from the English electronic music duo. May its positive, tropical-themed vibes wash over us to keep us cool as we face down whatever sh*t awaits. "Run it up, run it up/ I swear it's simple, turn up the love."
Save
Save
Save
Save
Save
Save
Save
Save
Save
Save
Save
Save
Save
Save
Save
Save
Save
Save
Save
Save
Save
Save
Save
Save
Save
Save
Save
Save
Save
Save
Save
Save
Save
Save