Louis Faure and the uphill path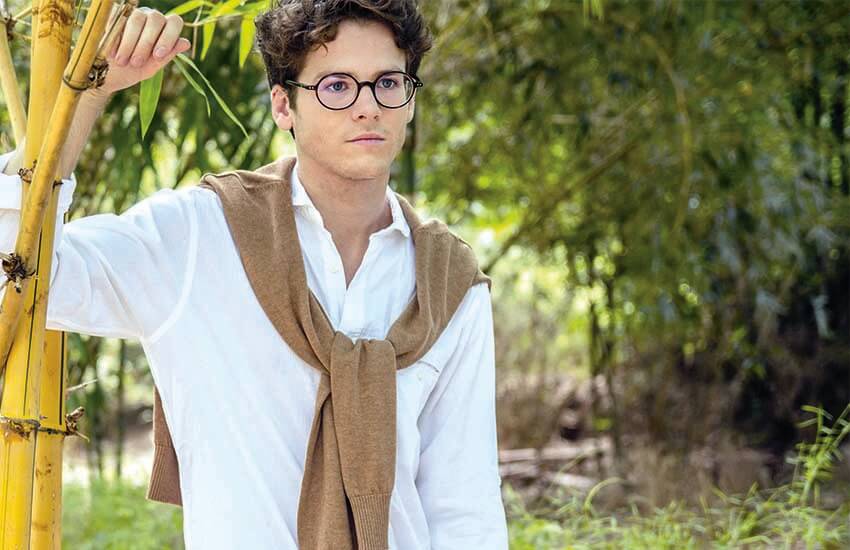 We hear a lot about over-achieving millennials. In our side of the world is Gawad Kalinga's Parisian-turned-Bulakenyo Louis Faure whose progress has nothing to do with age (by the way, he is only 24).
Highly educated, that he is. The HEC Paris graduate first came to the Philippines in 2014 as a GK intern to experience social entrepreneurship from its most famous hub in the region.
"Social entrep made total sense, as it simply shows how we can use business sense, skills, and talents to make things better for others. This was the lacking piece: I had all opportunities, but I could only dream for myself. I met those students in the GK Enchanted Farm who had nothing, but who could dream to end poverty for their families and their country," he tells Garage. With his help, two of these students – a reformed troublemaker and a petty thief – recently completed social business certificates at Faure's alma mater HEC Paris through a scholarship.
At GK Enchanted Farm in Angat, Bulacan, away from the comforts of the bubble he grew up with, he has slaughtered chickens in the mud for two hours or drove to town in the middle of a typhoon to buy supplies and repair shelters for chicks. He won't deny that copping out has slipped his mind as his friends and classmates took top corporate jobs in the world's capitals, a cushy path laid out for graduates of one of the world's top business schools.
"It is challenging to go upstream and build a new path. But you never know who you are until you encounter obstacles and confront them yourself," he reflects.
White shirt, UNIQLO. Pullover and trousers, SFERA.
Working as GK Enchanted Farm's agribusiness development officer and starting up a social enterprise project FreeBirds, Louis builds something meaningful and impactful, but also something he is able to share: a bridge between farmers who never see the city and consumers who never see who grows their food.
FreeBirds helps farmers breed organic free-range chickens by training and contracting them and then delivering the chickens to high-end markets in Manila. Sharing the profits with the farmers who live in remote locations, he recently partnered with cashless payment app PayMaya, making sales transfers and cash advances safe, quick, and cost-efficient.
Louis also uses PayMaya to buy load and whenever he commutes to Manila so he's not carrying too much cash, but for the farmers he partners with at FreeBirds, the technology means they have more access to market, capital, and savings. "PayMaya also allows them to keep some money aside for future investments, however remote and prone to calamities their place is," he points out. They can also use their PayMaya accounts with reloadable cards to pay for basic needs, as long as the establishment accepts card payments.
While Louis can always use an extra pair of hands, he isn't about to invite people to his cause just yet: "When I talk to people, I'm not inviting them to do what I did, but to find their own path – not the one you think is yours, but the one you feel is yours."
Right now, his is in a place of authenticity. "[The province] kills what's fake in you, when the big cities – like Paris where I come from – tend to nourish it. This environment brings the best out of you, as you become transparent to people," he muses. "Then you realize that life is about who you can be for others, what you can do for others, not about what you own or even what you think you know."
Photographer: Toff Tiozon
Grooming: Bullet Reyes
Producers: Jerico Villamonte and Yzza Hablado