Eid Mubarak! Here are podcasts that can help us understand contemporary Muslim culture better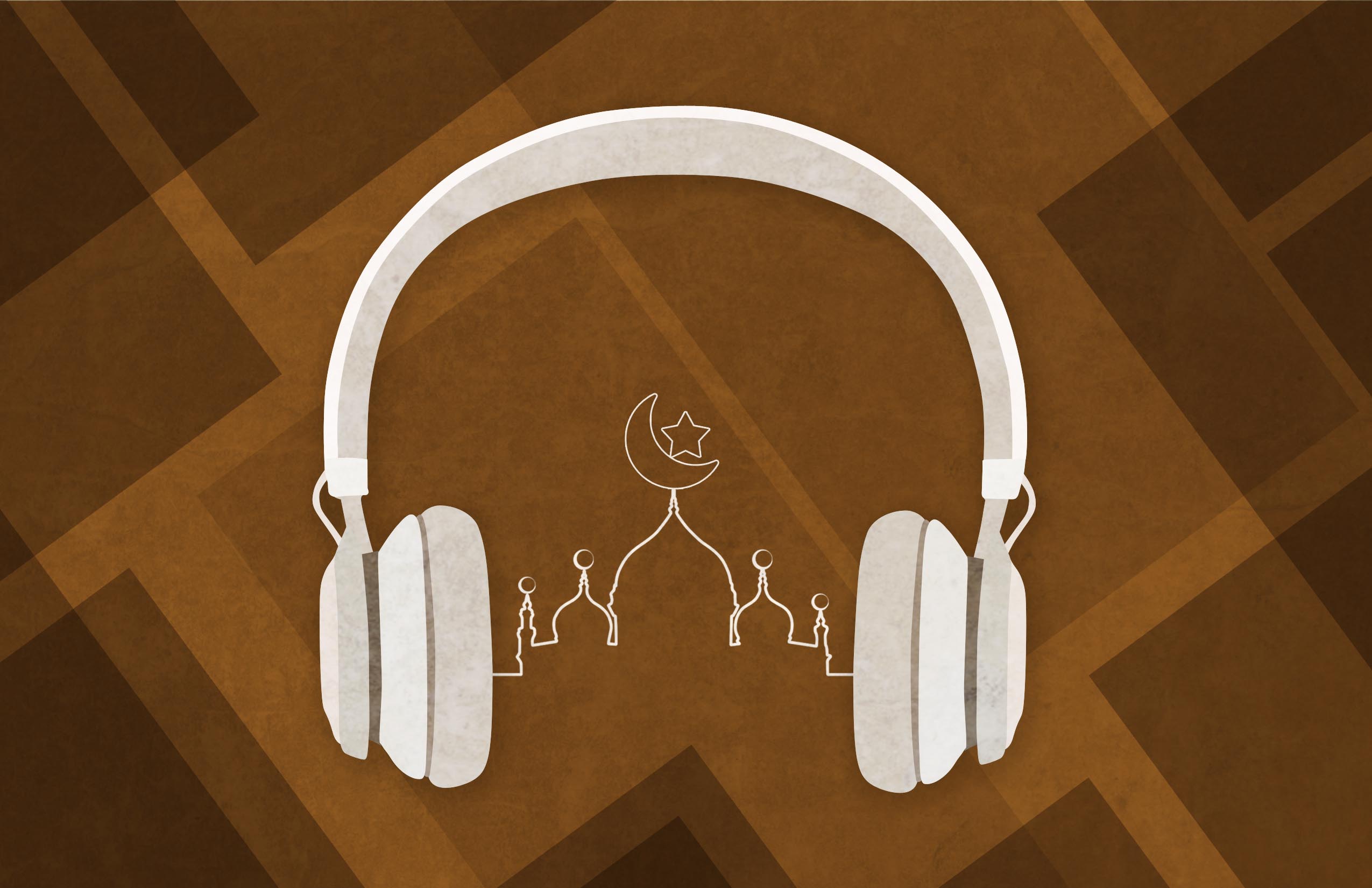 Representation is important. In breaking stereotypes, in understanding a community that's an "other" to the one we've grown up in, representation plays a vital role.
And at a time when people of Islamic faith are being black-/brown-washed by mainstream media in one color (shade: fundamentalist terror), it's heartening to see more Muslims stepping into the spotlight to show the rest of the world that there's so much more to their community than the stereotypes that they've been boxed into.
Take Oscar winner Mahershala Ali's super fly GQ cover:
https://www.instagram.com/p/BVh0f66lVvs/?taken-by=mahershalaali&hl=tl
Then there's the hijab-wearing Somali-American model Halima Aden on the current cover of Allure:
https://twitter.com/Kinglimaa/status/877181177894973440
More than the images, Ali's and Aden's stories about being Muslims who are navigating very public careers are important voices in the growing chorus that is pushing back against Islamophobia. Other contemporary personalities who have been outspoken about being Muslims in the Western world are actors Riz Ahmed, Kumail Nanjiani, and Hasan Minhaj.
In Ali's case, for example, being the current Best Actor doesn't mean anything to anyone outside of Hollywood circles. Given his race and his religion, how he is treated by the word at large remains pretty much the same. GQ writer Carvell Wallace notes in his well-written profile of the actor:
"On the way to my car, I think about how few people there are like [Ali]. A man who holds an Oscar and a man from whom people hide their jewelry. His daily work is to make a living by being twice as indestructible, twice as powerful, yet half as threatening as an average white man. He is a winner in a country that seems to want people like him to lose. And perhaps, as he said, that can be misused as some kind of lazy peace offering. Here is a black man whose success proves that there's nothing wrong at all. What's everyone whining about? Anyone can do it. You just have to be extraordinarily talented, extraordinarily hardworking, extraordinarily forgiving, extraordinarily ambitious, extraordinarily good-looking, extraordinarily well-dressed, and extraordinarily lucky. You just have to know how to make winning look a hell of a lot easier than it really is."
As for Aden, her decision to wear a hijab (headscarf) is taken by many as a sign of political resistance, especially as she stands out in the (still mostly) white fashion scene. But she didn't set out to become a symbol of the modern Muslim woman; as a working model, Aden just prefers to dress modestly:
"One thing to know before we continue: Not all Muslim women opt to cover their heads. 'It's how I interpret my religion,' Aden points out, 'but there are women who are Muslim who choose not to wear the hijab. That's something people often forget.' Aden started wearing hers at eight years old, in imitation of her mom ('Every little girl looks up to her mom so much — that's your first hero'). Now she's more reflective about her decision. 'Society puts so much pressure on girls to look a certain way,' she says. 'I have much more to offer than my physical appearance, and a hijab protects me against "You're too skinny," "You're too thick," "Look at her hips," "Look at her thigh gap." I don't have to worry about that.'"
The need to work twice as hard and be twice as agreeable and forgiving because others take you as the sole representative of a community of millions is the burden that minorities endure. Like Ali and Aden, Muslims can't be taken for just who they are, because the public can't seem to divorce their preconceived ideas about another culture from the individual who is right front of them.
In the name of today's holiday, Eid al-Fitr, here are podcasts that could help broaden our understanding of the contemporary Muslim life. (We understand this is a list of American-produced podcasts, hence their content relates more to the American experience. But if there's a Philippine podcast that tackles Muslim-Filipino issues, please let us know. We'd love to hear and promote more voices.)

Hosted by writer/activist Tanzila "Taz" Ahmed and writer/comedienne Zahra Noorbakhsh, this monthly podcast is an exploration of the complexities of being a female Muslim in America today. What if she likes eating pork? What if she indulges in premarital sex? What if she identifies as feminist? The two women discuss how their Muslim community and the rest of the world, particularly popular media, have diametrically opposed ideas of what a "good" and a "bad" Muslim are. If their elders view their affinity for punk music and alcohol as signs of being "bad Muslims," to outsiders, these are signs that they're the "good Muslims." Ultimately, though, their brown skin and last names in a post-9/11 world immediately signal to Western society that they're bad. The discussions are funny and succinct: in their first episode, Ahmed admits that she thought sharia law was a rapper's name. "There are so many things about being a Muslim that I didn't even know until the media told me about [them]," she admits, to which Noorbakhsh half-joked, "I didn't know who I was until the media told me about it. 'Oh, I should be hating myself because the media is telling me to!'" Jokes aside, the two take into their hands their own narratives and define for themselves what it means to be good American Muslims. For their work, #Good Muslim, Bad Muslim was honored the Activism Award during the City of Los Angeles for Asia Pacific American Heritage Month last April.
Created just a couple of weeks before Donald Trump was elected as President of the United States, See Something Say Something is host Ahmed Ali Akbar's resistance against the pressure on Muslims to speak in behalf of all other Muslims. In this podcast, personal narratives from a variety of guests are highlighted, with the topics they discuss ranging from serious issues, such as hate crimes and the Muslim travel ban, to ordinary life events and interests like the prom, supernatural creatures, women's basketball, and Star Wars. Plus there's the fun game Halal Or Not, where guests guess whether a food item is, yes, halal or not.
Here's another podcast that deals with the intersection of race, gender, and Muslims in America. Hosts Ikhlas Saleem and Makkah Ali invite Muslims from different walks of life–journalists, professors, activists, students, and more–to share their work and their perspectives on the different aspects of their lives, in the service of disclosing how Muslims balance their multiple identities. For example, in episode 10, guest Su'ad Abdul Khabeer, an artist and activist, discusses the intersection of Islam and hip-hop music that had forged Muslim Cool. (Trivia: did you know that there are plenty of hip-hop artists who are Muslims? Q-Tip, Busta Rhymes, Ghostface Killah, Lupe Fiasco, Raekwon, Mos Def, and Nas are just some of them.) Muslim Cool, she posits, is rooted in Blackness and therefore challenges white supremacy and the anti-blackness among Arab and South Asian Muslim communities. And given its massive influence on music and pop culture, Muslim Cool critically challenges the dominant idea that Muslims are foreign. "It doesn't necessarily look like religion in the way you might be used to seeing it," Abdul Khabeer explains, using last year's Saturday Night Live episode where A Tribe Called Quest (Q-Tip is a member) performed singles from its latest album, with an introduction by Black Muslim comic Dave Chappelle. The discussion speaks to so many aspects of the race and religion intersection, from the consumption of Black Muslim music and pop culture, to the necessity of recognizing that even within a minority group, some still have more privilege than others. And that's just one episode. It can get a bit heavy, depending on the topic and the guest, but Identity Politics always delivers on giving you things to really chew on.
Header image/art by Pol Aries Zamora.