The week that was in style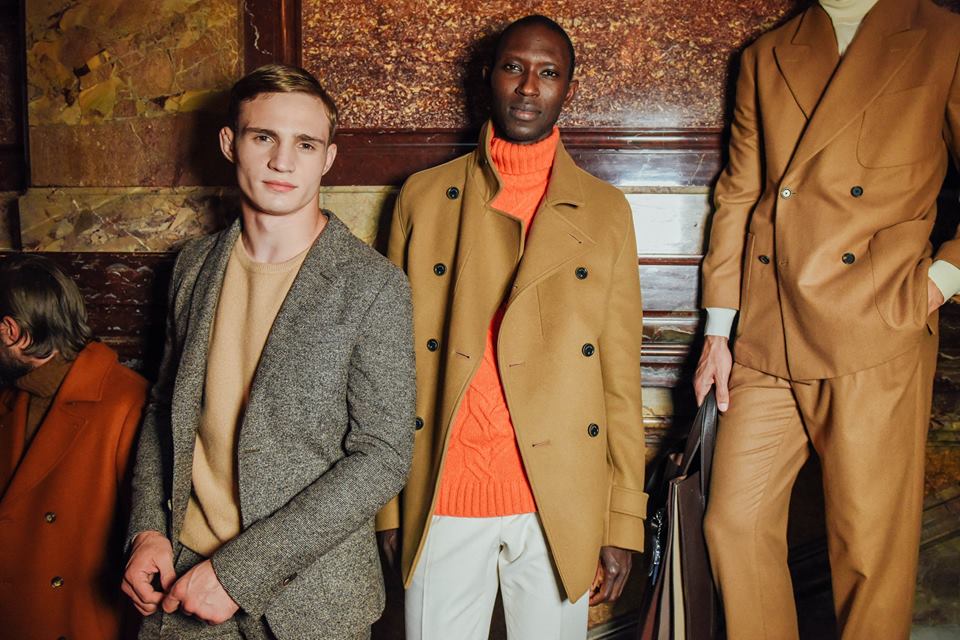 A week of superior design—not just in fashion but also in entertainment systems—has just ended, and our eyes are still feasting on the looks it gave us.
Samsung QLED TV Launch with VIP Guest Kim Soo Hyun
May 26 | Pasay, Metro Manila
"What if you could watch a movie the way the director intended for you to see it?" asked Jun Guevara, Samsung's Product Marketing Head for the AudioVisual Business Unit, when he stepped up on the stage to detail what the new Samsung TV is about. He continued to ask the audience to imagine a viewing experience at home that is far better than what we normally have, which is usually the changing of colors when we move our viewing angle or our TVs mounted with visible cable and wires.
All our home-viewing what-ifs are what the new Samsung QLED TV answers with its exclusive Quantum Dot technology in the forefront of its features. This technology turns light into color, revolutionizing the picture quality a TV can produce. With its 100 percent color volume expression, we can watch movies just as how their directors and cinematographers envisioned and made them to be.
Samsung QLED TV's crafty design allows it to smoothly blend in with any living space, as if it were also a piece of artwork on display. Users can opt for a no-gap wall mount, allowing the TV to sit flat against the wall, or for the gravity and studio stands. It also has the Invisible Connection cable for all existing TV-connected devices, which can be controlled with Samsung's One Remote Control.
Samsung Philippines also introduced its two ambassadors, socialite Tessa Prieto-Valdez and filmmaker Paul Soriano. Invited for the unveiling of #TheNextInnovationinTV is Korean actor Kim Soo Hyun, who wore a tailored navy suit for the local launch.
Gucci Cruise 2018 Collection
May 30 | Florence, Italy
https://www.instagram.com/p/BU4nESuFU8i/?taken-by=gucci
https://www.instagram.com/p/BUy1rnflnfy/?taken-by=gucci
Gucci presented its Cruise 2018 collection at no less than the Palazzo Pitti in the designer label's homeland ofFlorence, Italy. Surrounded by Renaissance works of art, Gucci's creative director Alessandro Michele paraded a 115-look collection of psychedelic-print dresses, quilted coats, checked tweed sets, and heavy embroidering and patching, with gilded wreaths and tiaras on top the models' heads as they walked on the roped-off runway.
Michele played off with a parody of the designer house's name with slogan tees bearing "Guccify Yourself" and "Guccification" prints, and beaded gowns with "Guccy" on it. The collection embodies the contemporary fashion scene's mindset, with allusions to '60s to '70s silhouettes.
https://www.instagram.com/p/BUwQvSvFo2D/?taken-by=gucci
Massimo Dutti's The Call Madrid Show
May 31 | Madrid, Spain
Massimo Dutti unveiled its fall/winter 2017-2018 collection of structured suits, trousers, and coats at the Palacio de Linares in Madrid, Spain.
Made with a palette of grays, blues, and browns, the collection was a reiteration of the kind of tailored pieces a gentleman should have in his closet. An array of knitwear, double-breasted and puffed coats, casual jackets, trousers, and scarves were included in the collection, with a number of backpacks and briefcases in leather.
Oxygen X Bieber Collection launch
June 1 | Mandaluyong, Metro Manila
Justin Bieber teamed up with homegrown clothing line Oxygen to release an exclusive streetwear collection in his first-ever collaboration with a global Filipino fashion brand.
With music and street style running in the brand's DNA, Oxygen took inspiration from the artist's personal street style and his hit album Purpose to create basic streetwear pieces: denim and bomber jackets, pullovers, and graphic t-shirts. For both Beliebers and non-Beliebers, this collection is a good starting block in building a smart-looking urban wardrobe.