LOOK: Manu Rios and Marc Forne launch new streetwear brand

Carrer aims to deliver timeless and elevated unisex streetwear pieces
Two prominent figures in the fashion industry, actor Manu Rios and fashion influencer Marc Forne, have joined forces to elevate streetwear classics to new heights with their brand, Carrer.
"After months of work, we're finally live with a project that comes from heart and now is all yours, @Carrer," shared Manu on his Instagram. "Grateful for everyone involved in this lovely journey. And it's just the beginning x."
Manu Rios began his career as a young actor, debuting at the age of nine in the Spanish TV program "Cantando en Familia." His following on social media grew, but it was his role as Patrick Blanco, a main protagonist in the Netflix series "Elite," that catapulted him to even greater fame.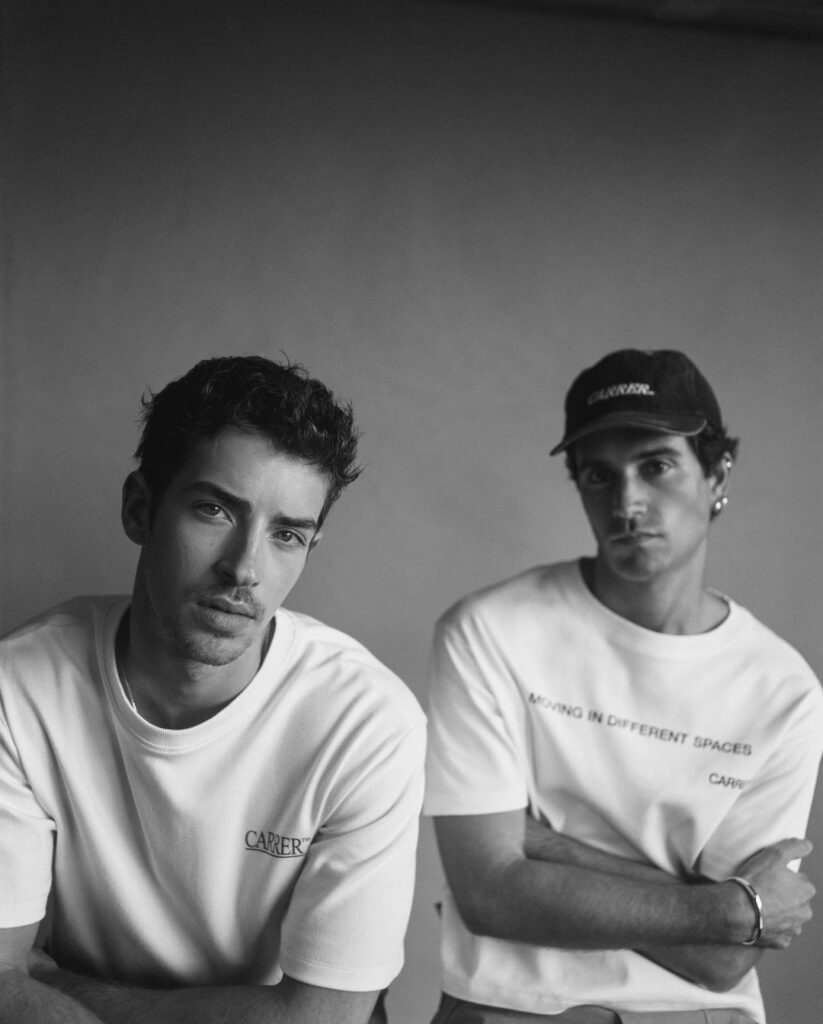 On the other side of Carrer, Marc Forne is no stranger to the spotlight, being a sought-after fashion influencer and stylist for A-list stars, including Troye Sivan and Manu himself.
The name "Carrer" translates to "street" in Catalan, a language spoken in various parts of Europe. The brand's mission is to offer ready-to-wear pieces inspired by vintage and essential streetwear items that will withstand the test of time. By creating versatile, gender-neutral apparel, Carrer aims to provide timeless classics that remain relevant for years to come.
"Moving through different spaces" is the brand's motto, reflecting the natural mindset of creative directors Manu and Marc, which is inspired by the cities they explore daily. Each Carrer collection serves as an invitation to embrace the streets with an ever-growing sense of curiosity, focusing on comfort and utility.
Explore our top picks from Carrer's Fall Wardrobe Capsule 2 below: