A June shower of art shows around the metro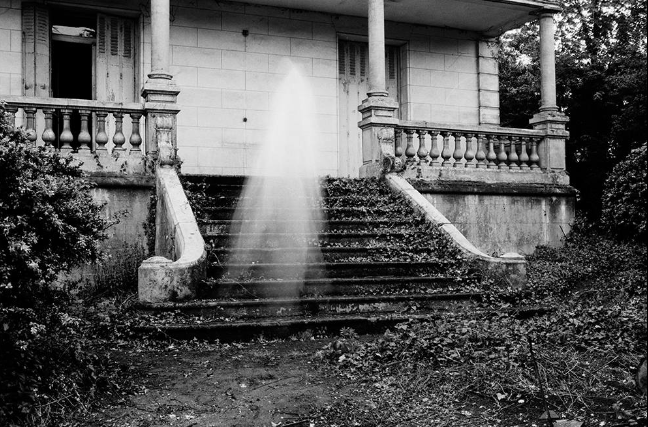 Viral Automata
Ian Jaucian
June 2 – 27
1335 Mabini
In artist Ian Jaucian's words: "It's a computer virus that dictates the behavior of a robot while at the same time spreads itself to the 'brains' of other robots. Come and walk amongst my new children and experience the epidemic yourself. The show is a culmination of months of hardcore tinkering and coding and engineering and pondering about the nature of biological/computer viruses—and I daresay about life itself. Is it a virus in a robot? Is it a robot that's a virus? Is it art? Come and see for yourself!" Casa Tesoro, 1335 A. Mabini Street, Ermita, Manila.
Studies on Dystopia: Manila
STEAM Projects x The Drawing Room Escolta
June 3
HUB|Make Lab
As its third offering, STEAM/Projects presents Studies on Dystopia: Manila featuring eight artists from different backgrounds whose works for the exhibition seek to either decode, describe, reassess, reconfigure, or resolve the experiences embedded in the dystopian values of Megalopolis Manila. The participating artists' respective approximations of these experiences range from deeply rooted infections to multifaceted superficial scabs of the metropolis' wound.
While the Manila of Hollywood actress Claire Danes—the "ghastly and weird" city infested with crawling insects, rodents, and mutants—may not be truly reflective of the entire metro, one may argue that this acerbic description was not entirely fictional as many of its own inhabitants know how messed up the city is. But what does it mean to live in this inferno/paradise? Quoting Miguel Syjuco in Illustrado: "You can't bring an unwritten place to life without losing something substantial. Manila is the cradle, the graveyard, the memory. The Mecca, the Cathedral, the bordello. The shopping mall, the urinal, the discotheque. I'm hardly speaking in metaphor. It's the most impermeable of cities. How does one convey all that?" First United Building, 413 Escolta St., Binondo, Manila.
Shattering Inhibitions: The Women I Let Out 
Cyd Chua
June 8 – 27
Pineapple Lab
Artist, traveler, and self-confessed rebel Cyd Chua will open her new fine art exhibit with 15 paintings that reflect her desires, fantasies, and experiences in life. Citing wine as her favorite medium to paint with, Chua stabs at some deeper characteristic in her work. Underneath the strict color palette she limits her forms to—deep blacks, crackly whites, and grayish hues—there's a wildness thrumming in the aching tension in the taut limbs, the arched spines, and upturned jaws of the figures on her canvasses. These are women that Chua releases to the world, and in their sensuous rejoicing, they speak of the power of the feminine form: a beauty that reverberates like pulsing heat from all those who choose to remain resilient. 6071 R. Palma St., Barangay Poblacion, Makati.
Redefining Boundaries
Wynn Wynn Ong
Runs until June 15
Yuchengco Museum
In a special retrospective at Yuchengco Museum, jewelry designer Wynn Wynn Ong features the fruits of her creative endeavors through the decades, from art jewelry to objets d'art to couture. For the very first time, the museum's Masters Gallery showcases the works of the innovative style stalwart and aesthete, and highlights of the retrospective include Ong's couture and private jewelry in collaboration with style brands, as well as furniture and lighting pieces. RCBC Plaza, Ayala cor. Senator Gil J. Puyat Avenues, Makati City.

The Library of Unread Books
Heman Chong and Renée Staal
June 29 – August 26
MCAD COMMONS
The second iteration of a 10-year-long project, The Library of Unread Books develops from the artists' deep-seated longing for books. Open to the public, the reference library is comprised of donated books that are unread by their previous owners. By receiving and revealing that which people chose not to read, the Library is the result of a collective gesture that traces the perimeters of unwanted knowledge. Fifth floor, First United Bldg, 413 Escolta St, Binondo, Manila.

In Search of Lost Time (with apologies to Marcel Proust)
Norberto Roldan
Runs until June 25
MO_Space
The exhibition makes reference to Marcel Proust's six-volume novel À la recherche du temps perdu, written between 1913 and 1927. Translated in English as In Search of Lost Time, it is also alternatively known as Remembrance of Things Past. The novel deals with the nature of time and memory as the central theme, but it also reflects on pretentiousness, sorrow, arrogance, homosexuality, and identity. Proust's other salient thread in this novel is about what he refers to as "involuntary memory," which operates in contrast to a deliberate recollection of the past.
These new assemblages and installations in Norberto Roldan's exhibition suggest the operation of involuntary memory as opposed to or in parallel with voluntary memory. They make an opportunity for encounter with "found objects" to evoke imagined memories of the past or the future. The exhibition also tries to contemplate on the idea of social interaction. While Proust belabored to expound on his introspection by using about 900 words in one sentence—the longest written sentence in Literature—Kris Aquino can comprehensively articulate her state of mind or heart in a Tweet with no more than 140 characters. Hence, In Search of Lost Time (with apologies to Marcel Proust) is also a study in generational, historical, and technological discrepancies. 9th Avenue, Bonifacio Global City, Taguig.