Confronting the crude, the ordinary, and even the cruel in this upcoming exhibit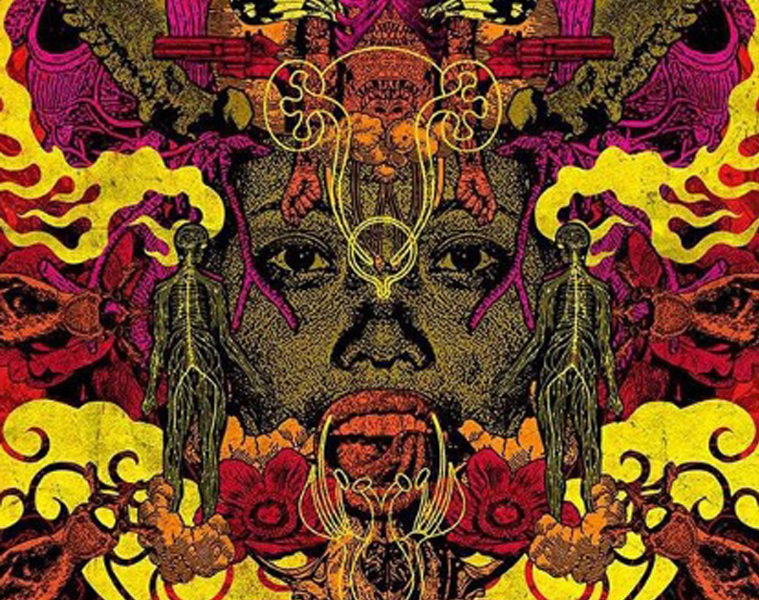 The disarray and clutter of Manila get distilled into highly personal narratives in Wesley Valenzuela's newest artworks. A graphic designer by profession, he renders downtown Manila's chaos into serigraphs that render order and even beauty to the country capital's story. From the jeepneys plying its roads to the billboards that are crammed into almost every inch of vertical space, and even the ubiquitous religious iconography, "the city is one big ocean of visual inspiration," Valenzuela states.
His unique exploration of Manila is part of Space Encounters Gallery's latest group show Staring Into Space. Joining Valenzuela are artists Buboy Cañafranca and Wipo who present their own nuanced interpretations of space, both as a physical zone and a transcendental concept.
https://www.instagram.com/p/B1IPLD0Himr/
Cañafranca's subject du jour is raw meat, rendered in hyperrealistic images that detail the marbled fat veining crimson muscle and the softness of flesh against hard bone. Confronted with images of something "crude" presented as an object worthy of close and deliberate study, viewers will feel compelled by his artworks either to look away or come even closer.
https://www.instagram.com/p/B1VOSlynpB0/
What is left once love leaves? For Wipo, it's "The Blue Room," and he tells the story of a space where memories are fading through mixed media pieces. Sculptures, paintings, and installations chronicle a specific timeline in Wipo's journey in a display of confidence and intrepidity, especially as he lays it bare for viewers to pick at.
https://www.instagram.com/p/B1LvEfaHvzd/
Staring Into Space opens on August 22, Thursday, and runs until September 18. Still on display is Paco Pili x Space
Encounters' Fear of Flying, which was launched last May. These exhibits are staged in partnership with Heineken and Don Papa Rum. Space Encounters Gallery is located at Unit 7D, 7/F Padilla Building, F. Ortigas Jr. Road, Ortigas Center, Pasig City. The gallery is open from 10 a.m. to 6 p.m. on
weekdays, and from 11 a.m. to 5 p.m. on Saturdays by appointment.