5 amazing destinations that deserve a higher ranking on your summer travel list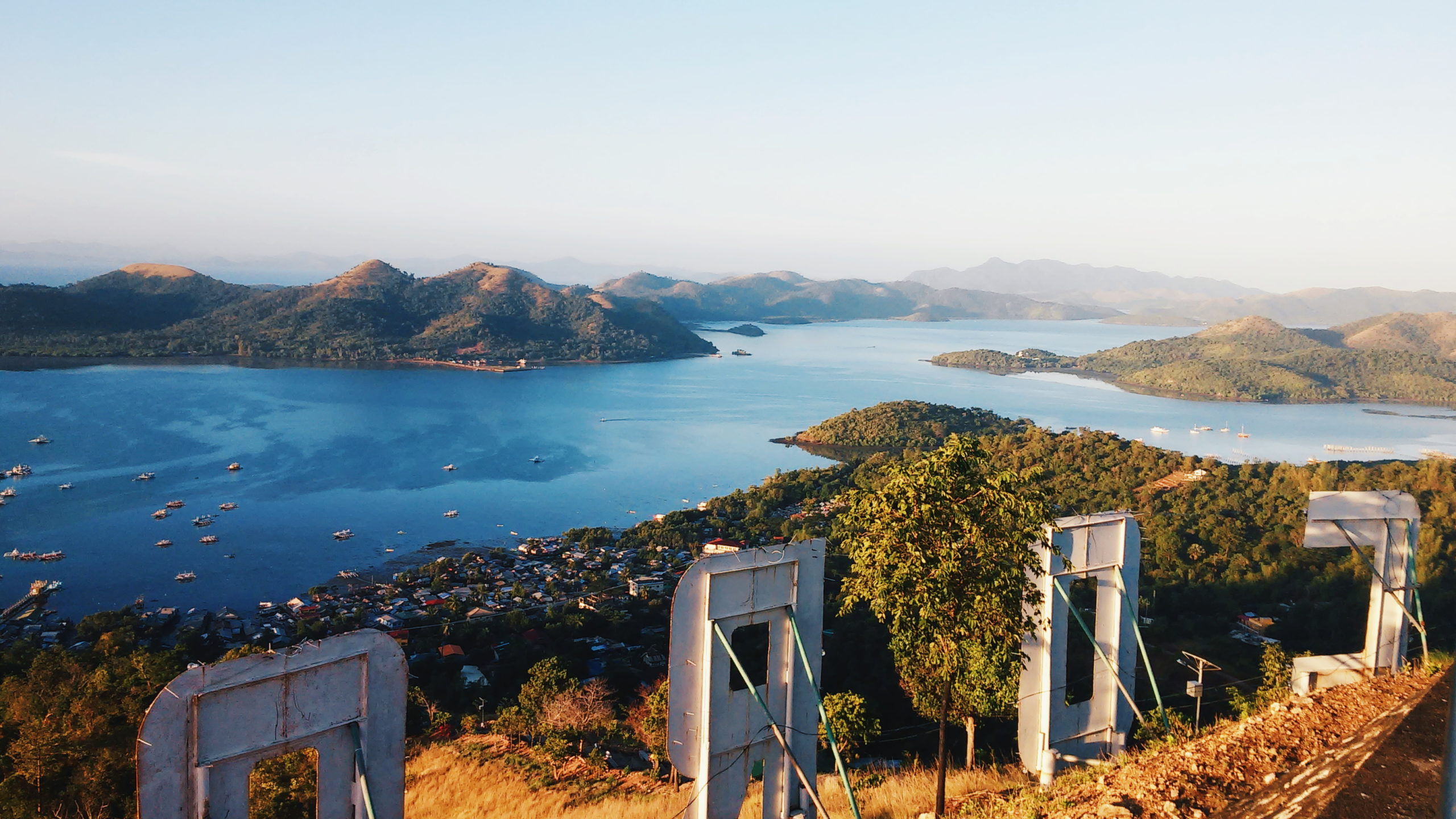 Forget Boracay, seriously.
Vacations are meant to help us momentarily escape the heat and crush of Manila, right? So why book yet another summer Bora trip, where you know you're bound to run into a number of familiar faces—faces that honestly you'd rather leave behind in the city? Besides, that poor island has been suffering for so long from the unregulated influx of visitors and the capitalist gentrification that drove away indigenous locals from ancestral land that's rightfully theirs. Perhaps the best way to turn Boracay around and steer its tourism industry towards a more sustainable mode is to stay away from it in the meanwhile. Money talks, after all.
The country hardly lacks for alternative summer spots, anyway, with a lot of them deserving of our hard-earned vacation money because of their sound and sustainable tourism practices. Stick a map of the Philippines against a wall, throw a dart at it blindfolded, and check where it lands—take that as a cue of where you should head for your upcoming leave (unless it's Boracay, then take another turn).
Or, to make it easier, just read up on our recommendations below and see which one (or ones) sound the most appealing to you. Heck, why not try to visit them all? – September Grace Mahino
Tawi-Tawi
Sure, it helps to have a local contact who can ensure your safety while on the island, but really, anyone with a spirit of adventure will appreciate the thrill of getting to visit the place whose name literally means "far-far" ("jaui-jaui"). Sunny the whole year round, Tawi-Tawi rarely experiences storms—in fact, locals celebrate every advent of rain—making it an ideal diving spot at any time of the year. Even before you go under the sea, you'll be stunned by how clear the blue-green water is, even from your seat inside a car rolling down the province's national highway. Lest you think the sea is off-limits to normal life, houses on stilts, intrepid kids diving off spindly piers, and solitary fisherfolk bent over their nets tell you otherwise. Life in Tawi-Tawi revolves around its waters, and that's why the people there take it upon themselves to be nature's stewards. A visit to the wet market near the Old Chinese Pier in downtown Bongao will reveal the diversity of seafood available, with the occasional small reef shark selling for as low as P150—for the whole freaking fish.

What to do: Take a rigorous hike up Bud Bongao, Tawi-Tawi's sacred mountain and most recognizable geographical feature that rises 314 meters above sea level. Start at daybreak to save yourself from the enervating heat of the morning sun and also to catch the sunrise once you reach the peak; on a clear day, you may even be rewarded with a view of Sabah. Remember to bring bananas as bribes to the group of monkeys that creep up beside you along the trail. Tawi-Tawi is also great for diving, with submerged shipwrecks to explore and teeming marine life and intricate coral reef formations to gawk at. The Tawi-Tawi Divers Club, Inc. offers diving classes at competitive rates, with gear included.
Siquijor
From its Magandang Gabi, Bayan-fueled reputation as the home of mangkukulams and aswangs, Siquijor is becoming more known for its brand of magic that has lured many an expat to set up a retirement home on the island. And who could blame them? From the idyllic to the sporty to the mystical, Siquijor has plenty of attractions to match a traveller's preference and budget. Sprawling luxurious resorts? Check; they even have one high up the mountains. More modest hotels? Duh. Hostels that let you experience closely the local way of life? Yup, six of those, all ASEAN Homestay awardees. Tourism is booming here—maybe to the serious detriment of the food production industry in the near future—but local businesses remain cooperative with each other especially in matters of preserving natural attractions and keeping them accessible to the general public. There's so much to do and enjoy that at least an overnight's stay is a must. When it comes to local culture, Siquijor also has plenty to offer, from its many old churches to the legends surrounding the 400-year-old balete tree in the town of Lazi; there's still no scientific reason found for why clear, cold water springs from its roots, as locals are loathe to have the tree cut or uprooted. And of course, popular especially among European guests is attending a session with the province's remaining healers. It may be a dying practice, but there's nothing quite like bolo-bolo healing: the healer puts a black stone in a glass of water then blows on it, and whatever appears in the water would indicate the source of the visitor's malaise.
What to do: Dedicate a few hours to Cambugahay Falls, where you can swing Tarzan-style from vines before diving into its rushing waters. Equally heart rate-raising is spelunking at Cantabon Cave, where you'll duck-walk and contort your way through its narrow passages, with hundred-year-old snow-white stalactite and stalagmite formations standing witness. Just keep your hands off them, unless the tour guide—maybe one from the Dumaguete-based Orientwind Travels and Tours—gives you the okay.
Coron
It's now quite crawling with white people—with more than a handful of Koreans thrown in—but Coron still has that local charm. Early morning garbage collection wakes the streets up with jaunty jingles playing from the garbage truck's loud speakers, and throughout the day, people of different nationalities ply its streets, either headed off to their next adventure or in search of good grub (Pro tip:  Arrive no later than 7 p.m. for dinner at Trattoria Altrov'é on Rosario St. to avoid waiting in line). In the early evening, the streets noticeably simmer down, with people getting ready to tuck in for the night after a day of exploring the island's wonderful spots. One of these is Siete Pecados, which used to be plagued by rampant blast and cyanide fishing and was an aquatic repository of the coastal barangays' trash just a little over a decade ago. But since a grassroots movement to turn the situation around started in 2006, Siete Pecados has been declared as a marine protected area, where commercial and illegal fishing are prohibited to let the coral reefs recover and the fish to spawn. Residents in the coastal areas serve as its caretakers, patrolling the waters and educating visitors, and they're also the beneficiaries of the environmental fees paid by tourists, courtesy of a socialist profit-sharing set-up. That rumor about Nickelodeon's plan to put up an underwater theme park in Coron? No local would have been on board for that, for sure.
What to do: Make a serious dent in your 10,000-steps-a-day program by climbing the 700-plus steps up Mt. Tapyas just after sunrise. Once there, take panoramic photos of Coron and its surrounding islets. Head off next to Siete Pecados and spend a couple of hours leisurely snorkeling and seeing the variety of marine life in its waters. In the early evening, hire a tricycle to take you to Maquinit Hot Springs, where the sea meets steamy spring waters and you can soak your muscles, sore from a full day. You'll have a good night's sleep after that, guaranteed. Contact travel consultant Lia Lansangan of Coron Galeri for assistance in your island activities: 0919-992 6766. 0917-552 6766.
Itbayat, Batanes
Much like the famed paradise Shangri-La, the country's northernmost town is almost impossible to get to. Boat rides going there from Basco are irregular, subject to Batanes' fickle weather, and even when there are clear skies, the West Philippine Sea's choppy waters make the two-hour boat trip an ordeal for people with sea sickness. It's nothing that anti-nausea medication can't remedy, though. Besides, Itbayat is worth the effort of getting there. A destination for the curious and the brave, it welcomes sea-battered tourists with Chinapoliran Port's long flight of concrete steps, and its undulating (and mostly paved) national road brings them closer to the island's uniquely glorious vistas. As one of the world's largest uplifted coral formations, Itbayat has an interesting topography, peppered with steep cliffs, gorges, and quays carved out of corals in lieu of beaches. Grasslands are dotted with both natural and man-made stonehenges, and at the famed Rapang Cliff, one can see a rock garden of hardened and bleached corals that's almost alien in its beauty, surrounded by bonsai ariuz trees and a pasture for grazing cows and goats. On bright, sunny days, colors seem extra vibrant on the island: the sea is startlingly blue against the verdant landscape, and the clay loam is an intense reddish brown that creeps into a shoe sole's every groove.
What to do: Hire a tour guide, who will also be in charge of finding a tricycle and a tricycle driver. They will take you around the island to see different breathtaking vistas: Mauyen Cliff, Kavaywan Lake, Torongan Cave, Paganaman Port, the viewing deck on Mt. Karoboboan, and the town square at Mayan where the 130+-year-old Santa Maria de Mayan Church stands. Very early the next morning (around 3 a.m.), get started on the hike to Rapang Cliff in time to catch the sunrise. Contact tour guide Bong de Guzman, Jr., also for your island transportation and accommodation queries: 0920-217-5192.
Tablas Island, Romblon
Rolling hills, secluded beaches, world-class dive spots, and really great peanut butter by Mama's Yami Deli—these are but a few sources of pleasure to be found on this island. Marble may be Romblon's greatest export, but enterprising outsiders know that Tablas Island's real treasures are its natural beauty and the people. A few modest resorts have sprung up around Tablas, most of them designed to be complementary to their surroundings, and while Wi-Fi signal and air-conditioning may be points of contention for prissier types, the regular urban-fatigued visitor will easily find the fresh provincial breeze more than sufficient compensation.
What to do: Resorts in the town of Ferrol have capable dive masters who can take you to the province's prime dive spots, and they also have rental habal-habal (motorbikes) for those who want to do a day tour of the island. Of course, no one would begrudge you if you decide to spend all day on a beach side hammock, rising only for meals; Binucot Sunset Cove Resort has a pretty sweet beachfront spot for that.
Photos by September Grace Mahino