Stumped on what to read during your summer break? An honest-to-goodness bookworm has some great recommendations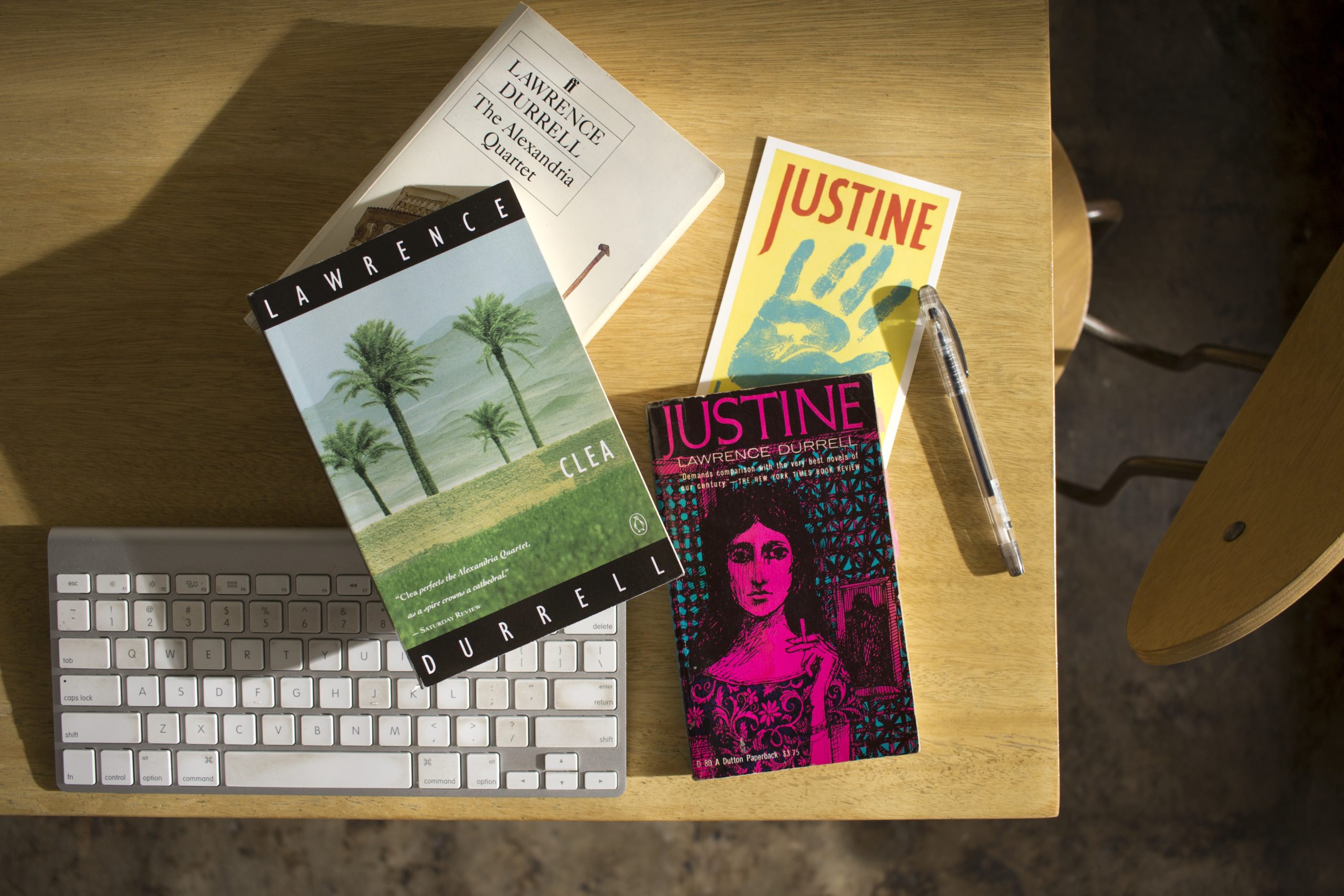 Space Encounters owner and marketing director Thor Balanon will read anything, even She's Dating a Gangster (he had to give a hard pass after a few pages of Fifty Shades of Grey, though.) He goes through two books a week and always has a book on hand, for when he finds himself with some idle time.
Reading is a habit he developed since his days as a creative writing major in University of the Philippines Diliman. "To be a writer, you have to be a reader first, but I've since accepted that I'm more suited to reading than writing," Balanon admits. He estimates his collection to be around 800 books, built on finds from Bookay-ukay and local Booksale outlets, and from book stores and secondhand book shops whenever he's abroad. A member of the Bookstagram community, he started an online book club last year called Maidens of Murder, where members read and discuss an Agatha Christie book every month. Despite being a relatively young book club, it became established enough that the late writer's estate now sends books for them to read, such as The Closed Casket that was written by Sophie Hannah under the commission of Agatha Christie Limited and features detective Hercule Poirot, a world-famous Christie character.
When asked if he thinks Filipinos collectively are becoming less of readers, Balanon says yes. "And it's sad because more than ever, we need to learn empathy—something that reading can teach us. We've read 1984 [by George Orwell], so why don't we still seem to get what's happening now?"
Reading may not be the only way for us to save ourselves and the world, but it's the best first step we could all take. In case you're stumped on what title to pick up next, Thor has a few recommendations that could teach you a thing or two not just about the world at large but also about yourself.
"It's sad because more than ever, we need to learn empathy—something that reading can teach us. We've read 1984 [by George Orwell], so why don't we still seem to get what's happening now?"
His most satisfying recent read: In the Country by Mia Alvar
"This is the most recent book I've read and enjoyed. In a nutshell, it's about OFWs in different narratives. Representation is important, that's why I keep recommending it on Bookstagram for those who want to read something about Filipinos. Mia doesn't try too hard to find what's essentially Filipino, as the experiences she writes define it. The most beautiful story here is 'In the Country,' set during the Martial Law years. It's a powerful, beautiful, and timely story that's paints a very humane picture of the terror during that era."
A source of comfort for the past year and a half: Americanah by Chimamanda Ngozi Adichie
"It's a beautiful journey through an immigrant's story. Adichie has spoken about the power of the single story, about how it presents just one point of view that doesn't show the whole truth, and Americanah expounds on that. Through it, I learned about an entirely new culture, about Nigeria's American Dream. Its discussions on race, on hair…it was like reading a series of essays that confront issues but in a thoughtful manner. The familiarity of experience, that we Filipinos aren't alone in this plight—in fact, we may even be at some advantage—gave me comfort, especially at a time last year when everyone was fighting. This book gave me hope that intellectual discourse still exists in the right venues. It was definitely my best read for 2016."
A title he has read multiple times: Persuasion by Jane Austen
"This is Austen's last work, so its characters aren't as giggly or hysterical as the ones in Sense and Sensibility and Pride and Prejudice. It's a good rom-com novel that's about two characters persuading themselves to love again, which is a different take on the usual love story of someone persuading someone else to love them. Plus, it has the best love letter ever. (Excerpt: "I can listen no longer in silence. I must speak to you by such means as are within my reach. You pierce my soul. I am half agony, half hope. Tell me not that I am too late, that such precious feelings are gone for ever.") Whoever doesn't get swept away by Captain Wentworth's words would have to have a heart of stone. I've read this book about eight times already, and I collect different print editions of it because the book design does have an effect on the reading experience. Here, I have the Penguin Deluxe (leftmost) and Modern Library (top) editions, plus one that's a bit more girly in design."
His most favorite work from his most favorite author: Justine by Lawrence Durrell
"Justine is part of The Alexandria Quartet. It's a love story about someone falling in love with a girl they cannot fully know, because she's different with every person she's with. The second book Balthazar turns the first story around by presenting what supposedly really happened, then in Mountolive, the setting remains the same, but with different characters this time. Clea, the last book, goes back to the events in Justine, finally showing what happened after the events in that book. The collection is basically about falling in love with the fictions we create. When was I in my 20s, I had thought that its depiction of love was it, and that really messed up my love life. Now that I'm older, I just appreciate the language Durell used. I have highlighted so many passages: 'You either love her or turn her to literature.' 'A city becomes a world when one loves one of its inhabitants.' Aren't those so good? I consider Durell one of the best writers ever. The postcard included in the photo was sent to me by someone from the book club, which was very nice of them."
An outlier title in his collection: Thinking, Fast and Slow by Daniel Kahneman
"This is a self-help book that teaches us how our thinking is influenced by social norms. We have two ways of thinking: one that's automatic and one that's studied, and sometimes, we use the first one to make decisions when we shouldn't. I've applied what I've learned from this book in plenty of instances, and I've had my staff read it too, because in our line of work, we have to be unique. Like, Space Encounters started with working with industrial spaces; now that everyone's doing it, what do we do next? This helps us open up our perspective. I rarely buy self-help books, as I usually turn to fiction to learn about life and empathy. But since I started running a business, I've been discovering good self-help titles, and this is one of them. Plus, it was written by a Nobel Prize winner and came highly recommended in Bookstagram."
See more of Thor Balanon's book recommendations in Garage's April/May 2017 issue.
Photographer: Ronan Capili