Mimiyuuuh's secret to having fun while in quarantine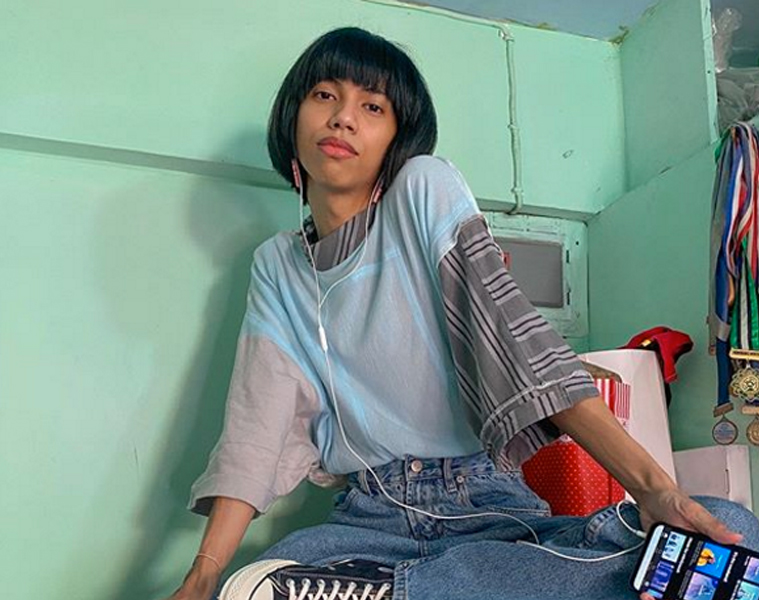 It's undeniable that the Covid-19 pandemic affects everyone, from ordinary workers, celebrities to public servants. But have you ever wondered how some celebrities and social media influencers are coping with the new normal?
In a conversation, YouTube creator and Lazada ambassador Mimiyuuuh answers this question and even shares tips for everyone, especially the youth, on fighting cabin fever and having fun while in quarantine.
Fighting pandemic's butterfly effects while having fun
Just like most of us, Mimiyuuuh admits that she also had a hard time adjusting with the changes caused by the coronavirus. "Noong una po, syempre naloka po ako lalong-lalo na po na never po talaga ako nag-quarantine in my life unless may sakit po ako (At first, I was overwhelmed. I've never been quarantined except during the times when I was sick)," she says. "But despite that, I am grateful that I still have work these days."
With her outgoing personality, the 23-year-old content creator also says that she's badly longing for face-to-face interactions with the people who matter to her. "Personally, that isolation affects me so much because I am an extrovert," she shares. "Before quarantine, whenever I am bored, I will visit my college friends to hang out or watch movies with them. Since we have to do social distancing now, I make sure I still hang out with them even in virtual space, either via Messenger or Zoom."
https://www.instagram.com/p/CBiInSQjmOf/
Apart from finding alternatives in terms of connecting with her loved ones, Mimiyuuh, fights cabin fever by spending her time wisely. "As a vlogger, I need to create content for my YouTube channel," she says. "Sa sobrang lutang ko na po sa bahay, gumawa po ako ng content na Dora na na-lockdown. Ayun, pinagtripan ko lang po sila inay, pati si tatay! (To distract myself from feeling disoriented at home, I created content based on Dora the Explorer's character, lockdown edition. I even dragged my mother and father to join my videos)."
For her, it's not simply a way of creating content but also her way of fighting the stress caused by Covid-19. She gives a meaningful message to everyone, especially for young people like her. "Stress is to be expected especially now that we are undergoing some changes," she continues. "You just need to learn how to manage it. Use TikTok for example. If you're having a hard time, always remember that you are not alone. You can still go to your friends through online platforms. Let's raise our hopes. Everything will be better soon."
Doing most things online
Aside from the way she interacts with other people, Mimiyuuuh says that Covid-19 pandemic also changed the way her family acquires daily necessities, from buying food, clothes to having hair salon services. She says that most things are now done virtually or by DIY (Do It Yourself) method.
"Even before this pandemic, I really enjoyed online shopping," she says. "And because we're in isolation, there are things that hard to do now, like having a haircut. Because of this, I bought an electric hair clipper for my dad and my brother."
https://www.instagram.com/p/CAaJ72zpZeL/
While the memes "what have you saved this quarantine?" circulating online, the images that show people spend most of their money on online shopping, Mimiyuuh, reminds everyone about the importance of spending money wisely.
"I also have long lists of items that I want to shop for online, like water tumblers, cabinet sterilizers and washable masks to fight the virus, portable ring light, and more," she says. "But it's important to not go beyond your budget. Check if there's sale or promos to save money. It's the same reason why I am excited for mid-year bounce back sales. For sure we can grab deals and promos that are friendly to our pockets."
Writer: Jessica Pag-iwayan 
Featured image from Mimiyuuuh's Instagram account