Solange Knowles has just released her latest album When I Get Home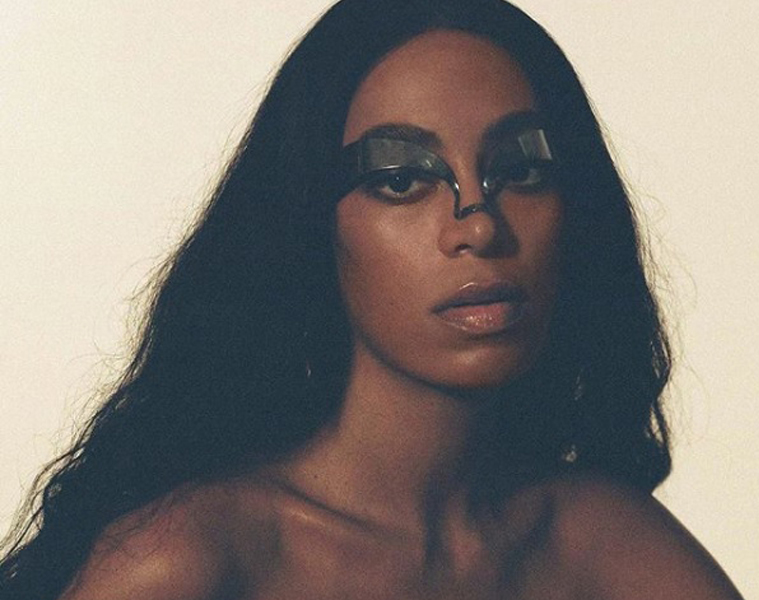 To think that yesterday, I was griping about the bleak (pop) music scene. Well, I should have kept my mouth shut just a little bit longer, because on top of the heaping dose of feel-good bops that Carly Rae Jepsen served yesterday, Solange Knowles dropped her latest album today.  
The 19-track album When I Get Home follows her 2016 work A Seat at the Table, a masterpiece where music and politics intersected so smoothly yet also so powerfully. Speaking from a personal place, that album came at a time when I felt untethered by hopelessness and helplessness, especially in the face of global political upheaval. Though it was made by a black woman with a particular message for and about black people, A Seat at the Table spoke to me about the necessity of acknowledging one's anger, and it also showed me a way of expressing that anger with a gentleness and restraint that speak louder than any harsh tone or violent rhetoric would. It was a critically acclaimed success that also strengthened Knowles' position as an influential disruptor in a pop culture scene that has always skewered toward what's safe, inoffensive, and apolitical.
https://www.instagram.com/p/BuWtm7dARgw/
In the few days leading up to When I Get Home's March 1 release, Knowles teased the public about her new music, first through a takeover of the social network website Black Planet, where she posted photos, GIFs, and text alluding to her latest album. Video clips featuring new music were also posted on her Instagram account:
https://www.instagram.com/p/BuZI47gHqWS/
https://www.instagram.com/p/BuaWCPzgwed/
https://www.instagram.com/p/BubnwCrAfxF/
And now, it is here. March immediately jumped to the top of the list as the best month of 2019 (fingers crossed, better times are still waiting ahead).
I have literally just downloaded When I Get Home on Spotify and am in the thick of listening to every track, so I have no cohesive thoughts about it yet, except for, "These sounds feel like a balm to my soul," and "Yessssss, come through, Solange!" NPR describes When I Get Home as "the artist [taking] listeners on an 'exploration of origin' across 19 tracks and a film meshing together static R&B, funk, Zydeco, and blues." Knowles, of course, already had a clear idea of her latest output's sonic direction, telling T Magazine last year, "There is a lot of jazz at the core…but with electronic and hip-hop drum and bass because I want it to bang and make your trunk rattle."
Undoubtedly, though, her broader intent for her music, beyond the banging and trunk-rattling, never plays second fiddle to the sound, making Knowles one of the most necessary artists for us to listen to in contemporary culture.
Listen to When I Get Home in full below: