Mango does a campaign for the culture by tapping multi-faceted names for S/S 2019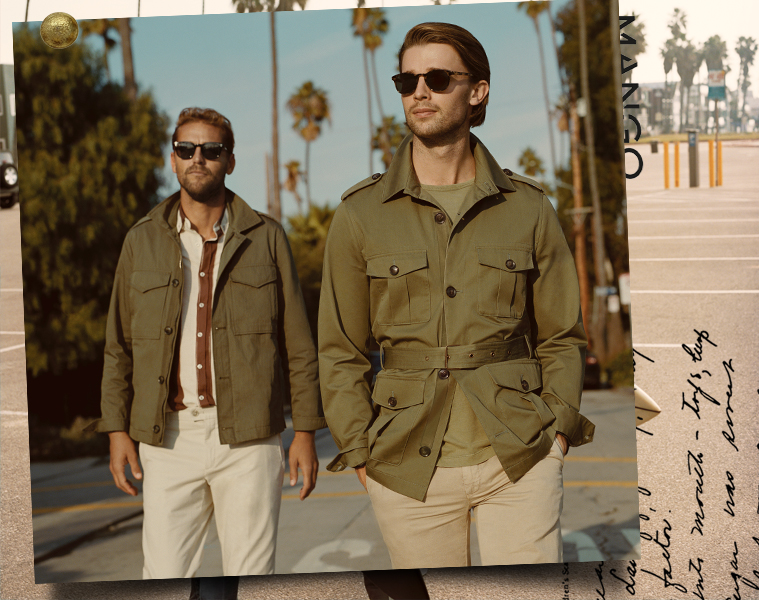 Shot and created by acclaimed photographer Alasdair McLellan and featuring models Adwoa Aboah, Jolie Alien, Luna Bijl, Sasha Pivovarova, and Patrick Schwarzenegger, Mango's "New Voices" campaign aims to highlight the power that culture and diversity can bring to the global community.
Featuring the upbeat electronic sound of New York duo Chairlift's single "I Belong In Your Arms," "New Voices" presents a sunny and optimistic landscape where artistry and personal expression help pave the way to a brighter future. The vibe is complemented by the fluid, semi-transparent fabrics used in the collection, as well as the tie-dye prints, pastels, and braided shell details that can be found in the new Mango pieces. The campaign video also offers a glimpse into the different sides of its featured personalities: Alien's and Pivovarova's artistry, Schwarzenegger's entrepreneurship, and Adwoa's activism.
"Let's build the future together." "Our dreams will inspire culture." "We believe in the power of community." With the emerging cultural panorama of people using their individual strengths to contribute to a better world, Mango lends its prominent platform to different voices through various collaborations that will be presented on social media throughout the season with the hashtag #MangoNewVoices.
As for the collection, inspired by the spontaneity of the Golden State's natives, Mango MAN's key pieces this spring/summer 2019 are perfectly represented in contemporary style. Transitions from work to beach wear is mostly the core of this collection, combining timeless garments such as oversized trench coats and belted field jackets with plain or Hawaiian shirts and check trousers in neutral colors of off-white, cream, and khaki. Mango also introduces its first washable suit that features easy-care fabrics that can be cleaned and ironed at home. Accessories ranges from vintage and polarized eyewear to 100 percent leather sneakers. Here's a preview of the items from the latest collection that you can mix and match without breaking a sweat:
Although the womenswear pieces complement the menswear's trench coats, key pieces for spring/summer 2019 are the cycle trousers offered in sky blue and lime. As for the Californian vibe, fluid sheer fabrics in blouses and dresses and tie-dye prints flow with the air. The range of accessories varies from glass, metallic skins, bucket hats, and sack bags. Highlighted among the footwear are strap sandals with braided shell details and sneakers in the style of ankle boots. Here's a run through of the Mango's latest womenswear collection to have fun with under the sun:
Shop Mango's spring/summer 2019 collection in Mango stores nationwide.