We've talked about how doing a life audit could be one of the more productive uses of our holiday break. Once you've done this "spring cleaning for the soul," the next step would be to lay down the guidelines on how to proceed from there, and a planner that works with your style could be the handiest tool to have. Here are our recommendations:
Your style/type: Methodical
Built on the concept of "momentum," which is the force that makes an object move, the 2019 Everything is Possible (EIP) planner from Belle de Jour aims to empower users to be intentional with their vision and actions. It features 176 full-colored pages and comes with a matte-laminated hard cover and an expandable back pocket for receipts and cards. The monthly dividers come with motivational quotes and encouraging weekly mantras, and the EIP's special guide pages are designed to help users stay on track: Vision Board, Timeline of Goals, No-Edit List, Milestones, and more.
Your style/type: Pop culture junkie
Bullet journaling works for a number of people, so it's a good thing that Sunnies updated its 2019 planner by redesigning its pages with this journaling style in mind. It retains everything that was loved about its 2018 version—a flat spine for easier writing, a calendar of national holidays, and conversion charts—but with the addition of dividers featuring some of the most famous and enduring anime characters (Voltes V, Sailor Moon, Princess Mononoke, Hana Yori Dango, Akira, and more) done up as film posters. Bonus: Each divider comes with a list of genre-adjacent recommended films.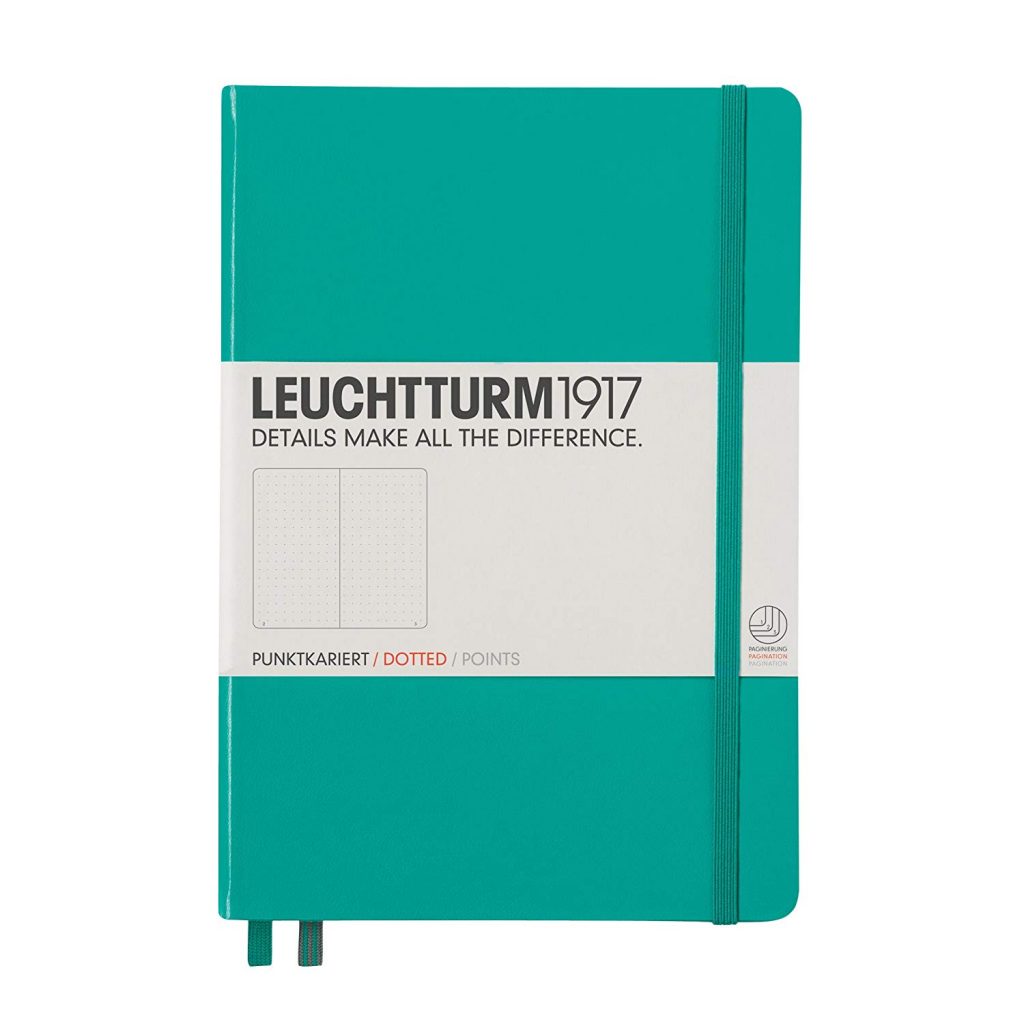 Your style/type: Freewheeling
Whether you're a pro at bullet journaling or new at it, the Leuchtturm 1917 bullet journal will work for you. If you're the former, you might find the pale dots of this journal not only aesthetically pleasing but also more liberating for you to journal the way you please. If you're the latter, there's a handy guideline to bullet journaling provided. The paper also holds itself up well against ink and watercolor, which is great if you like making doodles and sketches to visualize your plans.
Your style/type: Minimalist
If you prefer a bare bones planner that doesn't have any unnecessary bells and whistles, the Muji Recycled Kraft Paper Monthly Schedule might be right up your alley. It has dedicated monthly pages for conventional journaling and 15 dot grid pages for bullet journaling, and this straightforward functionality is reflected in the planner's aesthetic, with its plain brown cardboard cover and recycled kraft paper pages.
Your style/type: Old school
Header image by Hope House Press – Leather Diary Studio on Unsplash