Art shows to check out over at the De La Salle-College of Saint Benilde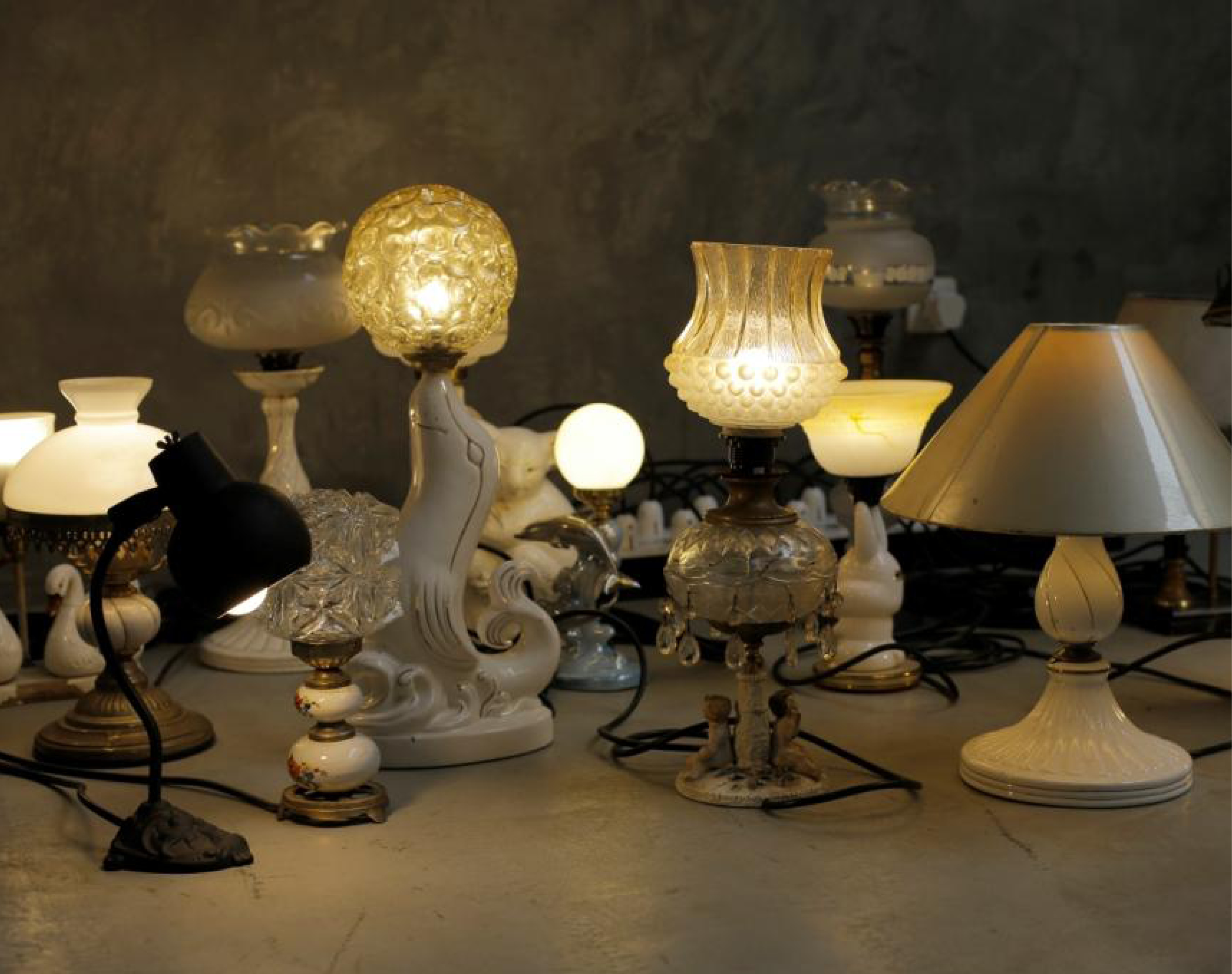 Should you find yourself walking along Pablo Ocampo Street, maybe looking for somewhere to hang out to wait out the rush hour congestion, the De La Salle-College of Saint Benilde's School of Design and the Arts campus holds a couple of spaces that are worthy of a visit.
The Extra Extra Ordinary
In our corner of the world, the sight of corrugated metal sheets can conjure a complete mental image—one that's most likely poverty-tinged, perhaps even evoking a sense of airless heat and the blinding glare of the sun. Taiwanese artist Chou Yu-Cheng may or may not hold the same connection to these objects, but for the Museum of Contemporary Art and Design's The Extra Extra Ordinary, he strung strips of them from the ceiling in a wind chime-like arrangement for his project "Chemical Gilding, Keep Calm, Galvanise, Pray, Gradient, Ashes, Manifestation, Unequal, Dissatisfaction, Capitalise, Incense Burner, Survival, Agitation, Hit, Day Light" (2018).
For a viewer who is all too familiar with the sight of metal sheet roofing all over Metro Manila, how does this presentation change their perception? Does it make their mental association with "corrugated metal sheets" more pleasant? Or does the disconnect cause discomfort?
Curated by MCAD's Joselina Cruz and Esther Lu, The Extra Extra Ordinary proffers "an alternative spacetime for [viewers] to exercise and explore how [they] can relate [themselves] among things seen and unseen." It jolts set perceptions by "presenting possibilities towards the generation of various sets of social and material connections, [with the viewers] finding [themselves] simultaneously in the process of becoming and worlding," explained Lu in her curator's notes.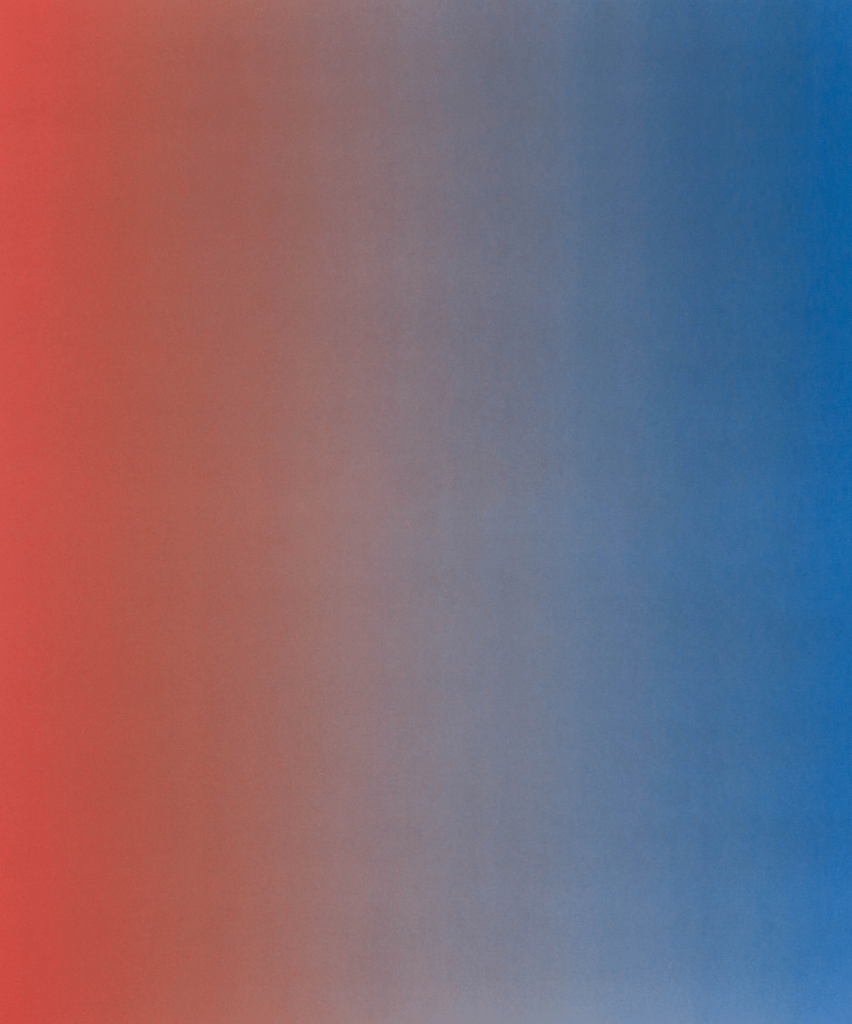 Aside from Yu-Cheng, other participating artists are Febie Babyrose, Herbert Hans, and Ruddy Hatumena of the Indonesia-based artists collective Tromarama, and Cultural Center of the Philippines' Thirteen Artists Awardee (2006) Gary-Ross Pastrana.
Tromarama's works explore the interrelationship between the virtual and the physical worlds: Tweets translated into a binary code and transmitted through flickering light bulbs ("Soliloquy," 2018); Tweets stripped of its Twitter-based context—usernames, time stamps—and printed on paper ("24 Hours Being Others," 2017); two videos of rolling and falling and falling and rolling objects playing simultaneously, positioned to play tricks with one's perception ("Quandary," 2016). The works bring "a dynamic focus on human anxiety, condition, and the problematic relationship between self and others in contemporary media society." "People see an image on the internet and the words presented with it, and they immediately take it as fact," Babyrose commented. "I find that so interesting."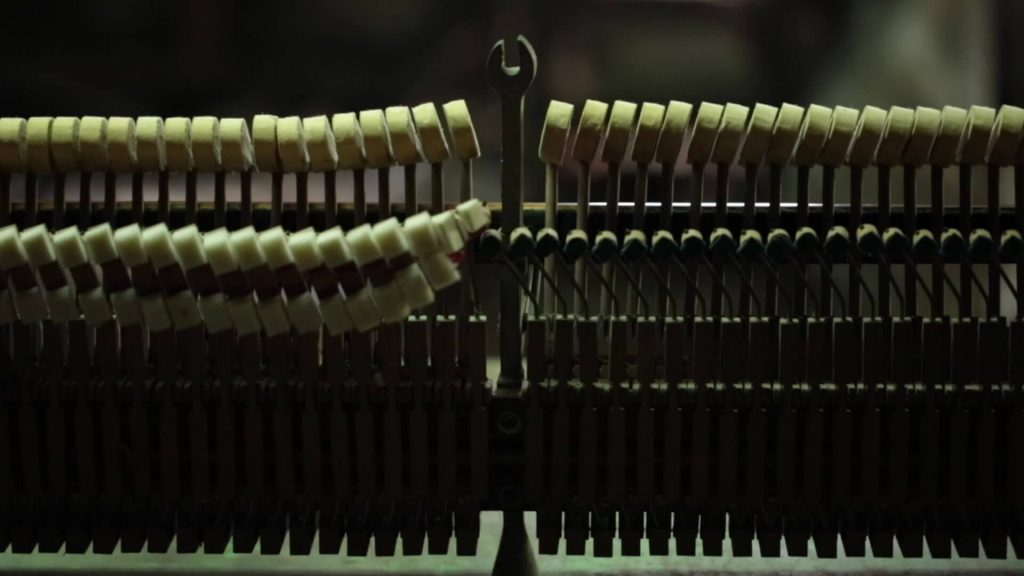 Meanwhile, Pastrana's commissioned work "Rewilding" (2018) is a three-channel video installation that "reconfigure[s] the power of process for both construction and deconstruction," using footage of workers crafting a piano, of termites boring into a piano, and the inner workings of a piano as it is being played, with aural layers of spoken words, amplified sounds of the environment, and musical composition further enhancing an already complex sensory experience.
"This exhibition offers an opportunity to propose a new media theory, in this specific context, to build new paths for the flow of exchange among people and things, the material and the immaterial," Lu wrote. "We try to ask what the role of art is today and what the extra extra ordinary could be with this world we are co-creating and participating in."
[email protected] The Exhibit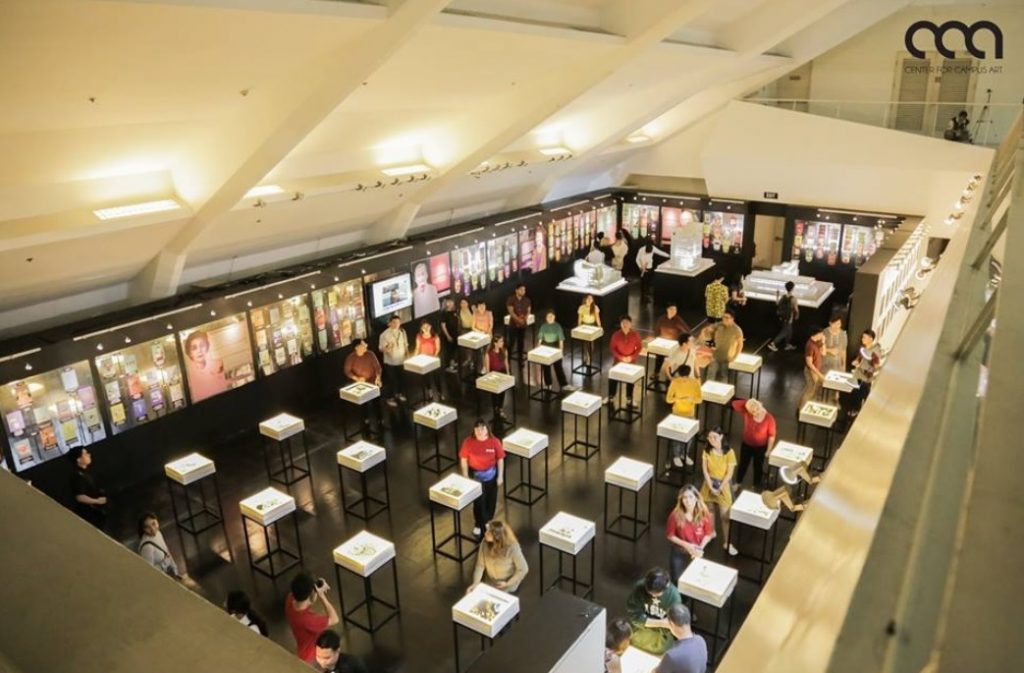 Meanwhile, at the 12th floor of SDA, the Center for Campus Art presents [email protected], The Exhibit, a show featuring 30 artworks that represent the partnerships that Benilde has made with various communities since it started as an independent tertiary education institution.
"The partnerships were formed in the spirit of altruism, cooperation, and collaboration," CCA director Gerry Torres said in a statement. Collectively forming a bigger picture that defines Benildean character and value, the partnerships cover a wide scope that includes inclusive education, innovation, and social outreach, among others.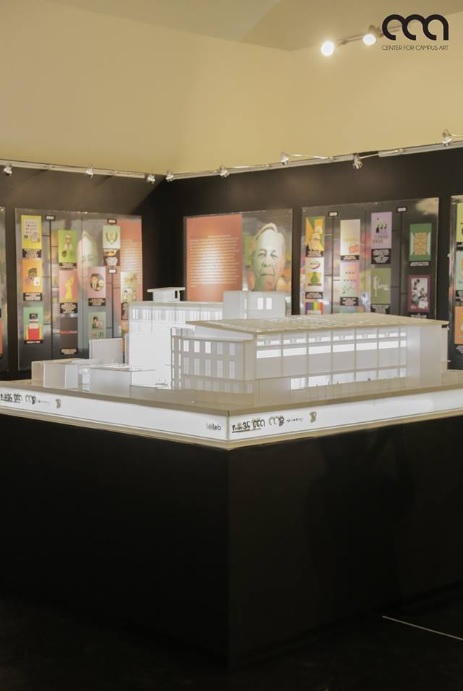 Made by both current Benilde students and alumni, the artworks are presented within white boxes, taking cues from Surrealist art. Using contemporary tools, the artists presented their understanding of the partnerships through form, text, and image. To highlight the idea behind each piece, the artworks are illuminated from the inside of the boxes containing them, which are symbolic receptacles of dreams, hopes, memories, vision, meaning, and intention. "Conceptualized, designed, and written by students, alumni, and faculty, the boxes are Benildean stories told by Benildean students, today."
The Extra Extra Ordinary runs until November 18 and [email protected], The Exhibit runs until October 27. The Museum of Contemporary Art and Design is at the ground floor of the De La Salle-College of Saint Benilde SDA Campus, Dominga Street, Malate, Manila; museum hours are from 10 am to 6 pm, from Tuesday to Saturday, and from 10 am to 2 pm on Sundays. The Center for Campus Art is located at the 12th floor of the DLS-CSB SDA Campus, 950 Pablo Ocampo Street, Malate, Manila; museum hours are from 10 am to 9 pm on weekdays and from 1o am to 6 pm on Saturdays.