This week's agenda: Ideas on how to spend the week ahead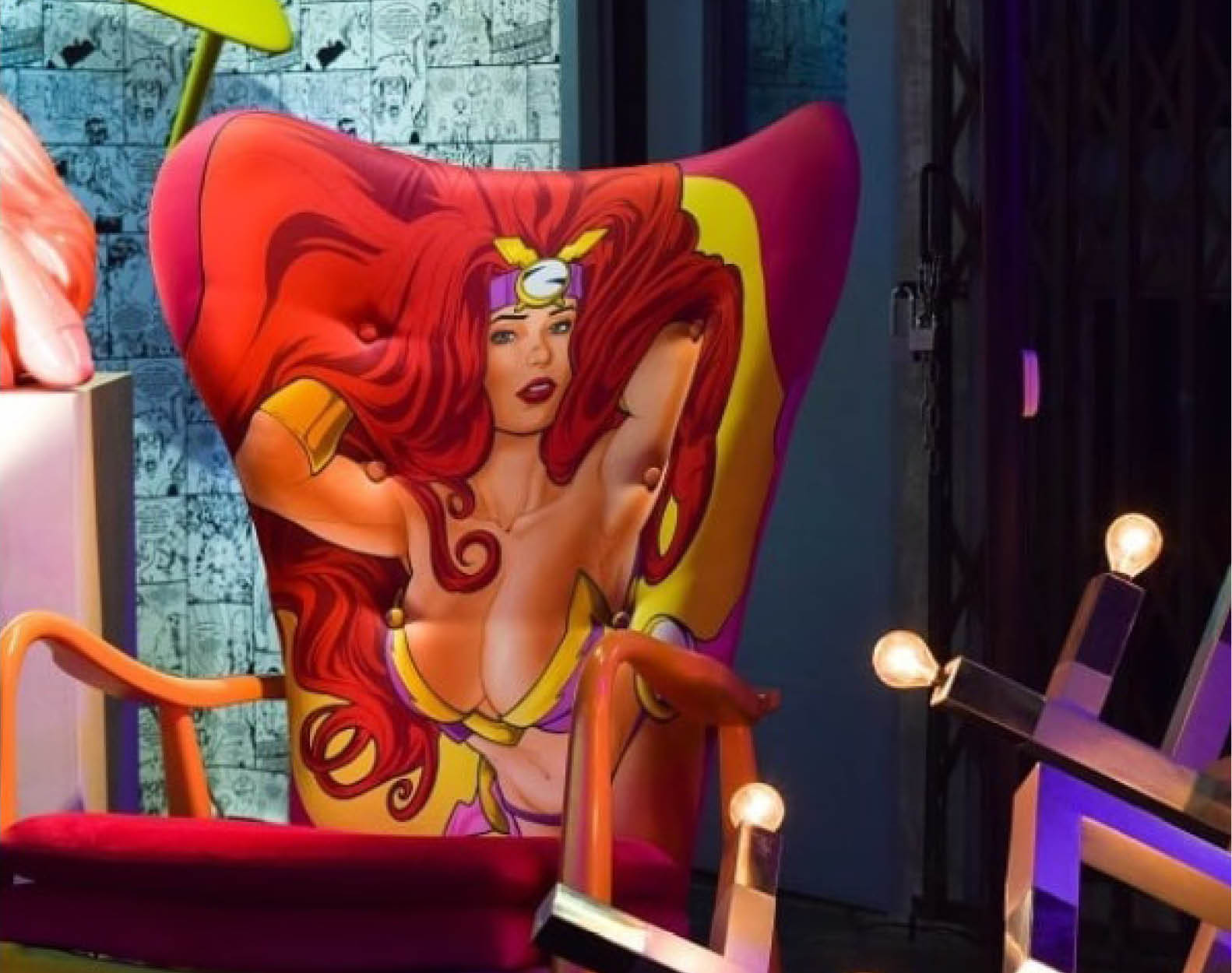 Not to start the post on a downer note, but one good way to make this new week count is to pool our resources and give aid to those who have suffered from Typhoon Ompong's onslaught last week. If you're one of the lucky ones to have gotten through the typhoon unscathed, this isn't just about "good karma"; it's just common human decency, especially since the government is in too deep (too greedy, too stupid, etc.) a water to give significant and timely aid to people who need it most.
Then once you've gotten this one good deed taken care of, here are our other suggestions on how you can find some fun (or, at the very least, some really great art) in the days ahead.
Get ideas for that mini-home redecoration you've been thinking of
DIY interior design can be tough if you're doing it on your own, especially when you don't have concrete ideas on how you want your space to look and feel like. In case you do have a creative vision, a little help from those who know what they're doing is still invaluable, especially if your taste is a bit more specific.
For example, the fun irreverence of the queer superhero Zsazsa Zaturnnah: How do you translate that into a livable space? Space Encounters Gallery shows you the way with their ongoing show Zweet Sixteen, a celebration of artist Carlo Vergara's award-winning graphic novel creation.
Featuring neon-accented illustrations of the Amazonistas as wall decor, campy throw pillows, chairs and stools in popping colors and with images of Zaturnnah and Queen Femina on the upholstery, and an orange leather seat that would look right at home in a Star Trek set, Zweet Sixteen combines the Zaturnnah interpretations of artists such as Rene Cuvos, Norlie Meimban, Buen Abrigo, JC Peñaflorida, Burn Aquino, Fitz Herrera, Irish Galon, Amos Malayao, Merlito Gepte, and Teofilo Alagao Jr. with Space Encounters' brand of mid- century modern aesthetic. The result is a fun, intergalactic-fantastic exhibit that looks out of this world, but with the pieces still very much appropriate to
Zweet Sixteen runs until October 19. Space Encounters Gallery is located at Unit 7D, 7/F Padilla Building, F. Ortigas Jr. Road, Ortigas Center, Pasig City. The gallery is open from 10am to 6pm on weekdays, and 11am to 5pm on Saturdays by appointment. Email [email protected] or call 0917-7956739 for inquiries.
Experience something outside of the usual
Opening at the Museum of Contemporary Art and Design on Thursday, September 20, The Extra Extra Ordinary "proposes a new sensory processor to attend our contemporary everyday life with add-on movements and sensitivities." Featuring works by Gary-Ross Pastrana, Chou Yu-Cheng, and the Indonesian art collective Tromarama, the exhibit will create a simulation of the worlding process to present audiences the "many unparalleled sensibilities to operate the essence of life in detail, interexchanges, and connections among matter, energy and life." Yep, our description of the show is quotation heavy, but that simply means you have to view The Extra Extra Ordinary yourselves to get a fuller, clearer grasp of it.
The Museum of Contemporary Art and Design is located at the ground floor of the De La Salle College of Saint Benilde, School of Design and Arts Campus, Dominga Street, Malate. 
Enjoy a night of OPM

Janet Jackson and Luther Vandross already told us: The best things in life are free. JLo further compounded that message by saying "Love don't cost a thing," though that's not really the case for everybody, sadly. But anyway, in the Venn diagram of "best things," "free," and "don't cost a thing," the upcoming Freeniversaya: A Freenet Concert lies smack dab in the middle. To be held on September 20 at the SM Mall of Asia Arena from 6 pm to 11 pm, the Freeniversaya: A Freenet Concert is an evening of great OPM. Featuring Bamboo, KZ Tandingan, Gloc 9, Shanti Dope, Moira Dela Torre, Ben & Ben, and Hashtags, it will be hosted by Luis Manzano and KaladKaren. The concert marks the third anniversary of Freenet, the free lifestyle app that engages Filipinos nationwide through gamified rewards.
Freeniversaya: A Freenet Concert tickets are available at SM Tickets. Call (02) 470-22-22. For Freenet tickets, simply download the Freenet app on Google Play and the Apple Store.