Which guys went extra with the fashion at the ABS-CBN Ball? (Plus the ladies that wowed us)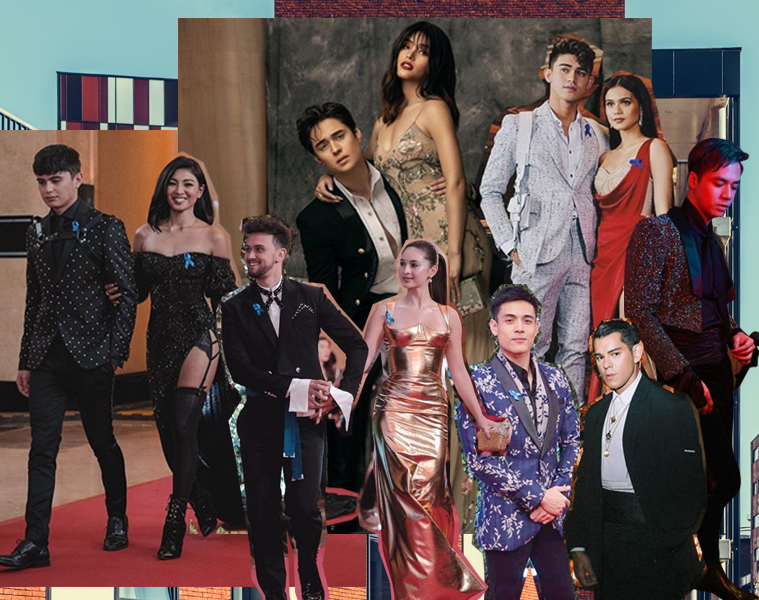 And before we hear any protests, by "extra," we mean putting in the effort. You know, going beyond donning on a basic suit and calling it a day (or a night). Compared to women's fashion, menswear still has quite a way to go to become a dynamic and creative playground for those who want to push their style boundaries further. And on an evening where so many eyes will be on them, men can feel slightly intimidated by the idea of all that attention and hence resort to something safe.
Well, not these following dudes. They went to the ABS-CBN Ball ready to stun, for good and for bad, and we appreciate the effort they exerted, because their outfits made fashion-watching just so much more fun.
https://www.instagram.com/p/BoUIQGNHrkU/?taken-by=mond
September Grace Mahino, executive editor: "No tie, no problem." Raymond Gutierrez was right about that. While the boxy jacket and matching slacks weren't too extra, the accessories made the outfit. The cummerbund and the layering of delicate necklaces made him seem as if he had stepped out of a classic novel.
Jerico Villamonte, style and grooming editor: Loving the contrast of the slick hairstyle vs. the relaxed fit of the Balenciaga suit. Also, I am obsessed with the stacked necklaces and rings, which gave the classic look a little edge!
https://www.instagram.com/p/BoWu2dYldqH/?hl=en&taken-by=inigopascual
https://www.instagram.com/p/BoVpa1NjlZu/?taken-by=vivaartistsagency
SGM: Will harnesses be the next big accessory? Iñigo Pascual and James Reid seemed to think so. While not terribly practical as an accessory—unless a guy plans to trapeze-swing his way into and out of an event—it's definitely visually interesting. In terms of execution, James had the upper hand, as his harness wasn't that big of a distraction from his outfit; maybe if Iñigo had strapped his closed, it wouldn't have looked so jarring. (And a bit more tailoring would have raised the look even higher.)
JV: What I like about Iñigo's look is that his suit was not in black; it gave the look more of a playful vibe, and those dad sneakers were an unexpected match. If James was at the extreme of the male dominatrix scale with the leather, I kind of see Iñigo playing with feathers first.
https://www.instagram.com/p/BoVwuFmFQRE/?taken-by=sam_concepcion
SGM: Sam Concepcion served us shades of Liberace (or Harry Styles) with that sparkly, boxy, matador-style jacket paired with a black pussy blouse and a patterned cummerbund. Yes, Sam, this look was pretty lit.
JV: It's pretty hard to pull off a look like this, so kudos to Sam for doing such a good job! His styling choices recently have been getting risky, and it's working well for him.
https://www.instagram.com/p/BoV0w41nDmz/?taken-by=xianlimm
SGM: As conservative as the silhouette was of his suit, Xian Lim's choice of a patterned Francis Libiran jacket was refreshing.
JV: This look for Xian is very modern. The blazer seemed like its made of printed denim and it complimented his skin tone, making him look fresher than ever. The scarf's inverted color gave an interesting visual pop too, making the look a bit more detailed.
https://www.instagram.com/p/BoYMUWanYxJ/?taken-by=billycrawford
SGM: There was a harried feel to Billy Crawford's outfit for the ball, but oddly enough, it made the story his outfit was telling more interesting. Wanna hear it? So he's some lord who just got back to the city after doing business in the countryside, and he had to dress up in a hurry so he and his lady could get to the party on time. So he grabbed the first things he could pull out of his wardrobe of expensively tailored stuff and made it to the ball just in time.
JV: Loving this deconstructed suit on Billy! The stitching details, the undone cuffs, and the cinched blazer made such a refreshing scene on the red carpet.
https://www.instagram.com/p/BoVxy0enVX8/?hl=en&taken-by=enriquegil17
SGM: Looking like a lothario on a cover of some lusty book, Enrique Gil made rock 'n' roll look a bit more romantic without losing its edge. This photo doesn't do justice to all the intricate details that made his outfit special: The shiny lapel and the gold buttons on his jacket, the zippered cuffs on his white shirt, the shiny cap toe shoes…a chef's kiss on the fingertips for this lewk.
JV: I'm quite biased when it comes to stacked accessories currently, so I'm also giving a thumbs up to Enrique for those undone buttons that show off all those neck pieces. And of course, the leather pants! Good thing that the ball didn't have a strict dress code for it's first year so everyone got a chance to express and play with their own style.
See Also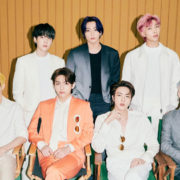 https://www.instagram.com/p/BoT5mxZnmIA/?taken-by=ziggysavella
SGM: Proof that men should stretch out further than the basic black suit: Jericho Rosales in a dusty pink jacket and a bow tie. This spoke of going extra in just the right amount.
JV: This suit made us blush! Jericho was awarded the best-dressed guy of the ball, and we can't argue against that. Credit goes to designer Ziggy Savella for creating this suit for the actor, because it was just a perfect match.
https://www.instagram.com/p/BoUGIkPHxcx/?taken-by=jodistamaria
SGM: It's the styling that made Jodi Sta. Maria stand out, especially that bob that made me think of Michelle Pfeiffer in Scarface—always an excellent style move.
JV: One of my top picks for girls was Jodi Sta. Maria in this nude tulle gown by Mark Bumgarner. There's an elegance to its lines, and can we talk about that ombré hair? Giiiirl, slay!
https://www.instagram.com/p/BoUFLUSgzWK/?taken-by=piawurtzbach
SGM: I'm, um, a bit bored by this, but I like Pia Wurtzbach's commitment to this whole Goldfinger lite lewk.
JV: This look was serving Angelina Jolie in Beowulf as Grendel's mother who was dripping in gold as she went on her way to a ball. I mean, a literal golden goddess!